Patrick Stewart Teases More Marvel Appearances After Doctor Strange 2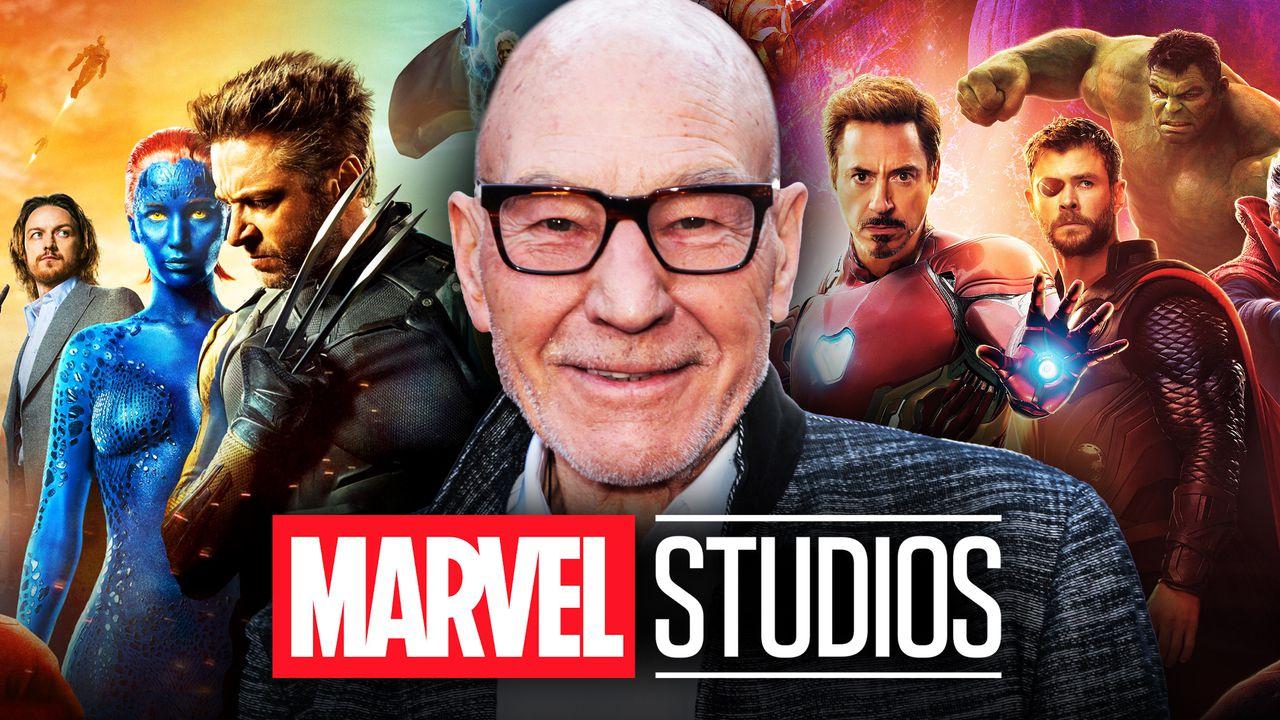 Patrick Stewart's Professor Charles Xavier made a surprising and exciting return to the spotlight after he was teased for a role in Marvel Studios'

Doctor Strange in the Multiverse of Madness

. All it took was

one line of dialogue and about one second of footage

teasing the side of his head in the film's Super Bowl trailer for fans to go into a frenzy over Stewart's Marvel comeback
Even after a long and distinguished career, Stewart is best-recognized for playing the telepathic mutant more than half a dozen times over the course of two decades for 20th Century Fox, the last time being in 2017's critically-acclaimed Logan. That film finished with Charles meeting his unfortunate end, and as the X-Men had yet to move to the Marvel Studios umbrella, there seemed to be very little hope of ever seeing his iconic portrayal again.
Incredibly, that all changed with Doctor Strange in the Multiverse of Madness, which traversed alternate realities and brought Stewart back into the game for his long-awaited MCU debut as Professor X. Now, after officially becoming Marvel Studios' first on-screen X-Man, Stewart has spoken about the chances of making his inclusion more than a one-time occurrence in the MCU.
Stewart Ready for More Professor X
Sir Patrick Stewart spoke with Variety on his future as Professor X after Doctor Strange in the Multiverse of Madness.
While confirming that he'd be finished playing the role of Jean-Luc Picard after Season 3 of Star Trek: Picard, Stewart kept the door open for more appearances as Charles Xavier in the future.
"Charles Xavier? Yeah. There may be. You know, the whole X-Men comic series is so huge, so vast, there might be an opportunity in which he comes back. We'll see."
Stewart also admitted that he needed to read up on the Marvel Comics to prepare for the movie and had to piece together a lot of what he saw in Doctor Strange 2 at the premiere, especially when hearing the audience's reaction to certain plot points.
He described it as "delightful" to see the audience be so involved with the film, especially knowing the context of everything happening with each new character after catching up on the material himself:
"Well, it needed me to do quite a bit of reading and looking at comic books and things. I've never been that comic book person. And even when I was a kid, I used to read books instead of comics. I was unfamiliar, and in fact, a lot of what I saw on Monday night, I had to work hard to connect these things together. Because you could hear the audience knew exactly what the actors' characters were referring to. You remember the laughter when an actor would just mutter some line, and the audience would laugh, because they knew what the context was and they knew what the history of that expression was. And I found that delightful, when an audience become part of the film experience."
Where Could Patrick Stewart Return in the MCU?
Warning - the rest of this article contains spoilers for Doctor Strange in the Multiverse of Madness.
Seeing the Illuminati fully realized within the Marvel Cinematic Universe has quickly become one of the most impactful moments in MCU history, particularly for including names as big as Hayley Atwell's Captain Carter and John Krasinski's Reed Richards. Including Stewart's new take on Professor X leading that group was the Earth-838 cherry on top, even considering he and his fellow Illuminati members all met their end.
Particularly looking at how this movie so heavily tackled the idea of different versions of characters across the Multiverse, there is no way to definitively count out Stewart for more MCU appearances down the road. While it's unlikely that he'd play the new core version of Charles Xavier when the mutants do make their debut, his status as a legacy hero and as one of Marvel's most powerful players can't be understated.
With how unexpected it was to see Stewart actually get the chance to join the MCU in any capacity, Kevin Feige and co. may want to cash in on his portrayal's popularity for more stories with Marvel Studios now that the Multiversal door is open. Whether it does happen is another story entirely, but Stewart is clearly ready to bring his incredible telepathic powers and the classic wheelchair back should his name be called.
Doctor Strange in the Multiverse of Madness is now playing in theaters worldwide.