WandaVision's Billy Actor on Agatha Spin-off, Wiccan Future & More (Exclusive)
WandaVision helped the Marvel Cinematic Universe take some major steps forward with a wide magical ride hidden in a nine-episode tribute to American TV sitcoms. Bringing one of Marvel's most enigmatic witches in Agatha Harkness while giving Wanda her twin boys from the comics in Billy and Tommy, the MCU's first Disney+ series became the talk of the comic book movie community upon its release.
While Wanda Maximoff's future is still uncertain due to her presumed death in Doctor Strange in the Multiverse of Madness, her legacy lives on thanks to key supporting characters in her solo series.
Julian Hilliard and Jett Klyne now embody the MCU's Billy and Tommy Maximoff, who will unquestionably be key members of the franchise's Young Avengers when that team becomes a reality. Additionally, Kathryn Hahn's Agatha Harkness is ready to star in her own Disney+ solo series, Agatha: House of Harkness, which will provide new details and backstory for a fan-favorite anti-hero/villain.
Safe to say, the MCU's future looks brighter than ever as Phase 4 continues, much of that thanks to the development of intriguing and deeply-layered characters from WandaVision a year and a half ago.
Now, looking ahead to that future in an exclusive chat with The Direct, half of WandaVision's super-twin duo shared his own hopes for what's on the way in the next few years.
MCU's Billy Actor on Future for Wiccan & Agatha Harkness
In an exclusive interview with The Direct's Richard Nebens, MCU star Julian Hilliard reflected on his experience working with the franchise's biggest names on both WandaVision and Doctor Strange in the Multiverse of Madness. He also looked forward to what Marvel Studios has in store, both for his character in Billy Maximoff and those he's already appeared with.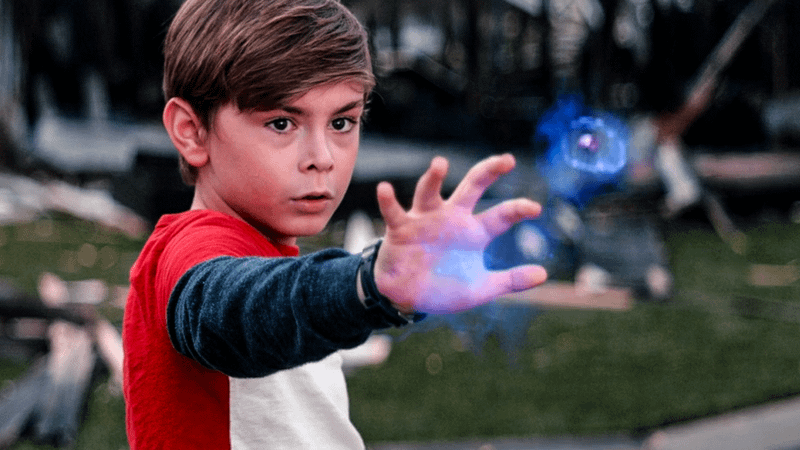 With Billy's powers being quite similar in nature to his mother, Wanda Maximoff's, Hilliard was asked about how much help he got from Elizabeth Olsen in terms of the iconic hand gestures used to bring that magic on camera.
WandaVision's Impact on Upcoming MCU Stories
While WandaVision likely won't move forward into a second season, it has a lasting impact on Phase 4 that will be felt for years to come, even for actors like Julian Hilliard as they experience it first-hand.
Hilliard continued to share how excited he is with the idea of continuing to develop Billy Maximoff in future projects, especially with the Young Avengers clearly building towards assembling not too long from now. This includes a progression towards the Wiccan name that Billy uses in the comics, which should come as a turning point moment for him when it happens as it did for Elizabeth Olsen's Wanda Maximoff with the Scarlet Witch moniker.
Additionally, he's fully on board the Agatha: House of Harkness bandwagon with so many fans after Kathryn Hahn stole the show as WandaVision's main antagonist, which included the incredibly catchy and award-winning "Agatha All Along." When this all goes further into development is still up in the air, but if it's something Marvel-related, Hilliard is ready for the challenge.
All nine episodes of WandaVision are now streaming on Disney+. Doctor Strange in the Multiverse of Madness is playing in theaters, and it will be available to stream on Disney+ on June 22.