Apple Oceanic+ app is now available on Watch Ultra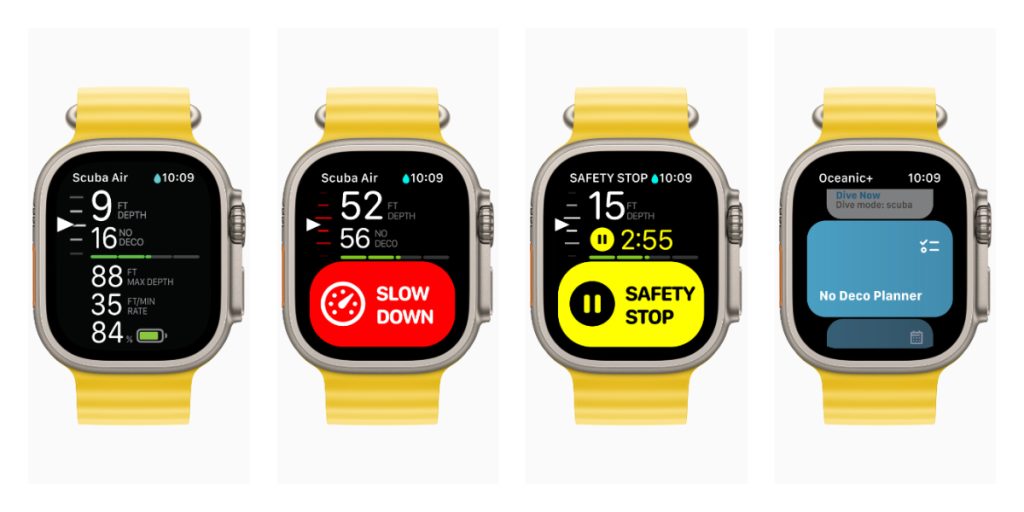 Apple has launched Oceanic+ application for the Apple Watch Ultra beginning today. Designed by Huish Outdoors in partnership with Apple, this application acts as a dive computer for recreational scuba diving to depths of up to 40 metres (130 feet).
When the first scuba divers took to the oceans in the 1950s, dive computers were 30 years away, according to Apple. Many certified divers still created their own dive tables in the 1980s and 1990s. Using the Bühlmann decompression algorithm, they tracked their depth and time in the water to avoid overdosing on nitrogen.
Today, Apple Watch Ultra simplifies this experience, giving recreational divers more comfortable, accessible technology with the Oceanic+ Dive Computer App.
Oceanic+ Dive Computer App
Oceanic+ offers a variety of dive data, including the diver's current depth, dive time, no-decompression duration, water temperature, time to surface, maximum depth, ascending speed, battery life, gas mix choice (air or Nitrox mix up to 40%), and more.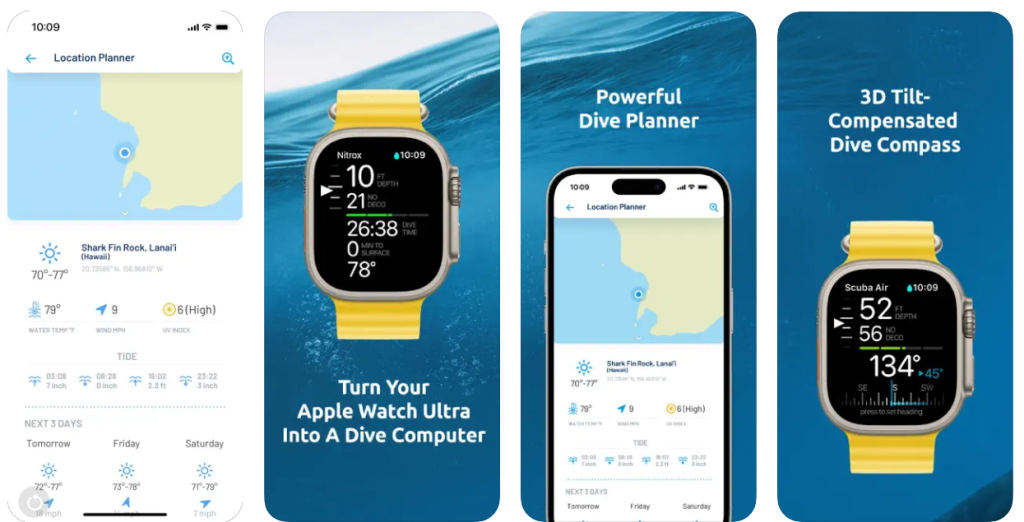 The app also features color-coded safety warnings for things like exceeding the no-decompression limit, ascending too quickly, and stopping too soon.
The app also provides haptic feedback and watch face complications for things like no-fly time, surface time, speedy accessibility to the dive planner, dive settings, current elevation, maximum elevation allowed, and a speedy access button back into the app.
Once the dive is over, the watch shows the user's dive profile and other information, such as the GPS coordinates of where the dive started and ended.
More comprehensive dive summaries, tidal predictions for the next three days, and more may be found in the companion Oceanic+ app for the iPhone.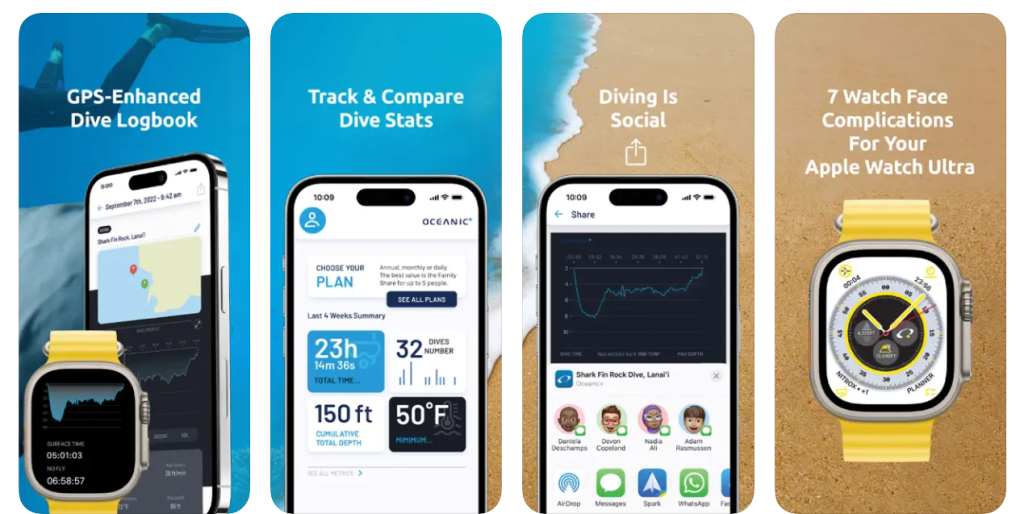 Availability
Starting today, users can get the Oceanic+ app for Apple Watch Ultra from the App Store. The app supports an Apple Watch Ultra with watchOS 9.1 or later and an iPhone 8 or later with iOS 16.1 or higher.
The app's free plan includes depth, time, and a dive record. Decompression tracking, tissue loading, limitless logbook capacity, and more cost $9.99 (Rs. 815 approx.) per month or $79.99 (Rs. 6,527 approx.) per year.
Speaking on the announcement, Mike Huish, CEO of Huish Outdoors, said:
One of our first goals was to keep it intuitive. People who know how to use an Apple Watch already know how to use this dive computer, because it's telling them things in a simple format they can understand.
Speaking on the Oceanic+ app for the iPhone, Andrea Silvestri, Huish Outdoors' Vice President of Product Development and Design, said:
There's now a companion that communicates clear and timely information to divers. Sound propagation in the water is much more powerful than in air. So if I'm diving with someone and their dive computer is emitting sound, I can't really recognize if it's my beep or it's theirs. I'm hearing a beep, but I don't know the direction. Incorporating the haptics designed for Ultra, we've made the experience very personal; it's like a gentle nudge to guide you.