Wednesday's Jenna Ortega Thanks Fans for Season 2 Renewal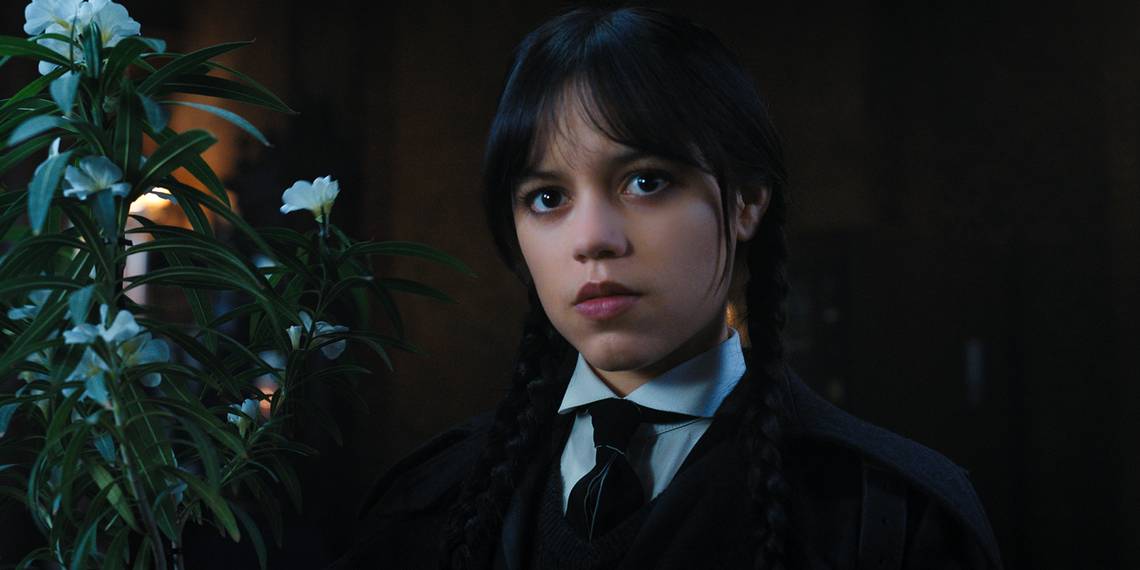 Jenna Ortega, who stars as the title character in Netflix's Wednesday, thanked fans following the show's renewal for Season 2.
"Thanks to everyone who made this upcoming season possible," Ortega wrote on Twitter. "This has all been pretty surreal." Netflix officially renewed Wednesday for another season in January, which will see Ortega reprise the role of the titular Addams.
Thanks to everyone who made this upcoming season possible. This has all been pretty surreal https://t.co/cIeJLr9qwh

— Jenna Ortega (@jennaortega) January 6, 2023
The announcement for Wednesday Season 2 was made via a video narrated by Ortega's Wednesday Addams herself, thanking audiences for the response to the Addams Family spinoff series. The video even referenced the viral dance trend that was inspired by Ortega's iconic dance scene in Season 1, set to the remix of Lady Gaga's "Bloody Mary."
Wednesday Lands a Second Season on Netflix
"It's been incredible to create a show that has connected with people across the world," said co-showrunners and series creators Alfred Gough and Miles Millar in a statement about Season 2. "Thrilled to continue Wednesday's tortuous journey into season two. We can't wait to dive headfirst into another season and explore the kooky spooky world of Nevermore. Just need to make sure Wednesday hasn't emptied the pool first."
Wednesday is a live-action supernatural mystery series directed by Tim Burton that follows the eponymous Wednesday through her years as a student at Nevermore Academy. Consisting of eight episodes, Wednesday sees the titular Addams as she attempts to master her emerging psychic ability, stop a monstrous killing spree terrorizing the local town of Jericho and solve a 25-year-old mystery.
Wednesday premiered on Netflix in November to generally positive reviews, with most fans and critics praising Ortega's performance. The series marked the second-biggest premiere in Netflix's history with over 6 billion minutes viewed in its first week on the platform, coming second to Season 4 of Stranger Things, which garnered 7.2 billion minutes in the same amount of time. Similarly, Wednesday recently smashed a Nielsen streaming record for the second time, earning over 5 billion minutes viewed in its second week of availability.
Prior to the show's official renewal, it was reported that an announcement for a second season would come early in 2023. Gough and Millar have also teased potential storylines should Season 2 receive the green light from Netflix. "The series is really about a girl who sees the world in black and white, and learning there are shades of gray," Gough said. "I think like any relationship or any friendship, it can get complicated by other factors. It's never going to be smooth sailing. And it's really her learning to navigate the ups and downs of friendship."
Season 1 of Wednesday is now streaming on Netflix. Season 2 does not yet have a release date.