Ant-Man 3 Writer Celebrates Quantumania With a Naked MODOK Photo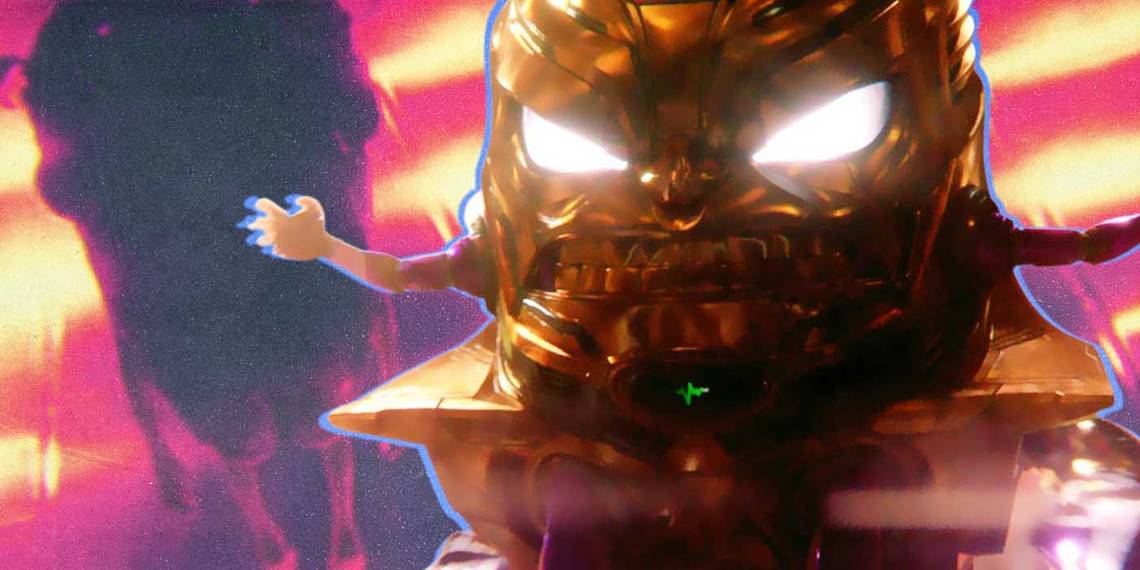 Ant-Man and the Wasp: Quantumania screenwriter Jeff Loveness shared an NSFW look at M.O.D.O.K. to celebrate the film's recent success at the box office.
After Quantumania claimed the number one spot at the box office in its opening weekend, Loveness took to Twitter to share an image from the film, specifically one of a naked M.O.D.O.K. The screenwriter captioned the post, "Cinema is a mosaic made of time," which is a popular quote from Russian filmmaker Andrei Tarkovsky.
M.O.D.O.K. serves as a secondary antagonist in Ant-Man and the Wasp: Quantumania, with the Marvel Cinematic Universe threequel reimagining the comic book supervillain as Darren Cross/Yellowjacket, the villain of 2015's Ant-Man. Despite his supposed demise at the hands of Ant-Man in the first film, Quantumania revealed that Darren, now with an oversized head and shrunken body, had been found by Kang the Conqueror and given cybernetic enhancements to become M.O.D.O.K. Corey Stoll reprised his role from Ant-Man as Darren Cross/M.O.D.O.K. in the film.
Quantumania Teases The Kang Dynasty
While Ant-Man and the Wasp successfully defeated Jonathan Majors' Kang in Quantumania, the film's post-credits scene indicates that there will be more variants of Kang for the Avengers to deal with in the upcoming Avengers: The Kang Dynasty. Loveness will pen the screenplay for the upcoming crossover film, which will be directed by Destin Daniel Cretton (Shang-Chi and the Legend of the Ten Rings). Kang is also expected to play a major role in Avengers: Secret Wars, which will be loosely based on the popular Marvel Comics storylines of the same name.