Every Movie Coming To Theaters In May 2023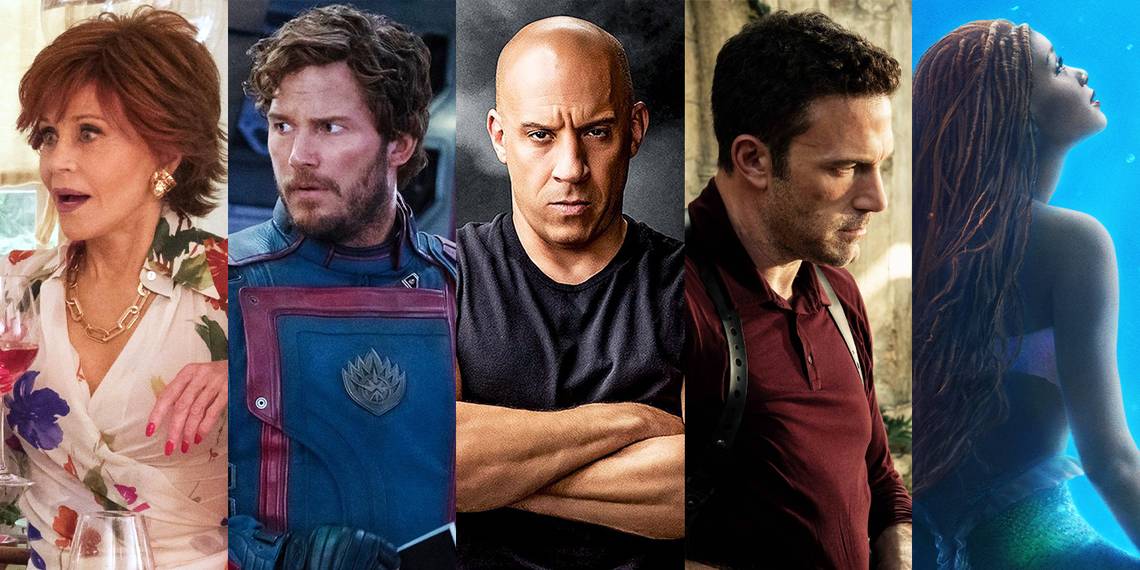 May 2023 will see the release of some of 2023's most anticipated movies, such as the newest adventure from the Marvel Cinematic Universe, a new action movie from Robert Rodriguez, a biopic about the first smartphone, the latest installment in the Fast & Furious franchise, and Disney's latest live-action adaptation of an animated classic. April saw a variety of movies hitting theaters, such as Ben Affleck's biographical sports drama Air, the animated movie The Super Mario Bros. Movie, the comedy movie Paint, the horror comedy Renfield, the fifth installment in the Evil Dead movie series titled Evil Dead Rise, and Ari Aster's surrealist horror movie Beau is Afraid.
Of all the movies released in theaters in April 2023, none of them are currently available to stream, but The Super Mario Bros. Movie will land on Peacock in June before moving to Netflix in late 2023. Luckily, May will bring some of the most anticipated movies of the year, with a variety of titles for all ages and tastes, as are the third and final adventure of the Guardians of the Galaxy in the MCU, an action thriller by Robert Rodriguez, a biopic about the rise and fall of the company behind the first smartphone, the tenth Fast & Furious movie, and the live-action version of Disney's The Little Mermaid. Here's every movie coming to theaters in May 2023.
Guardians of the Galaxy Vol. 3 – May 5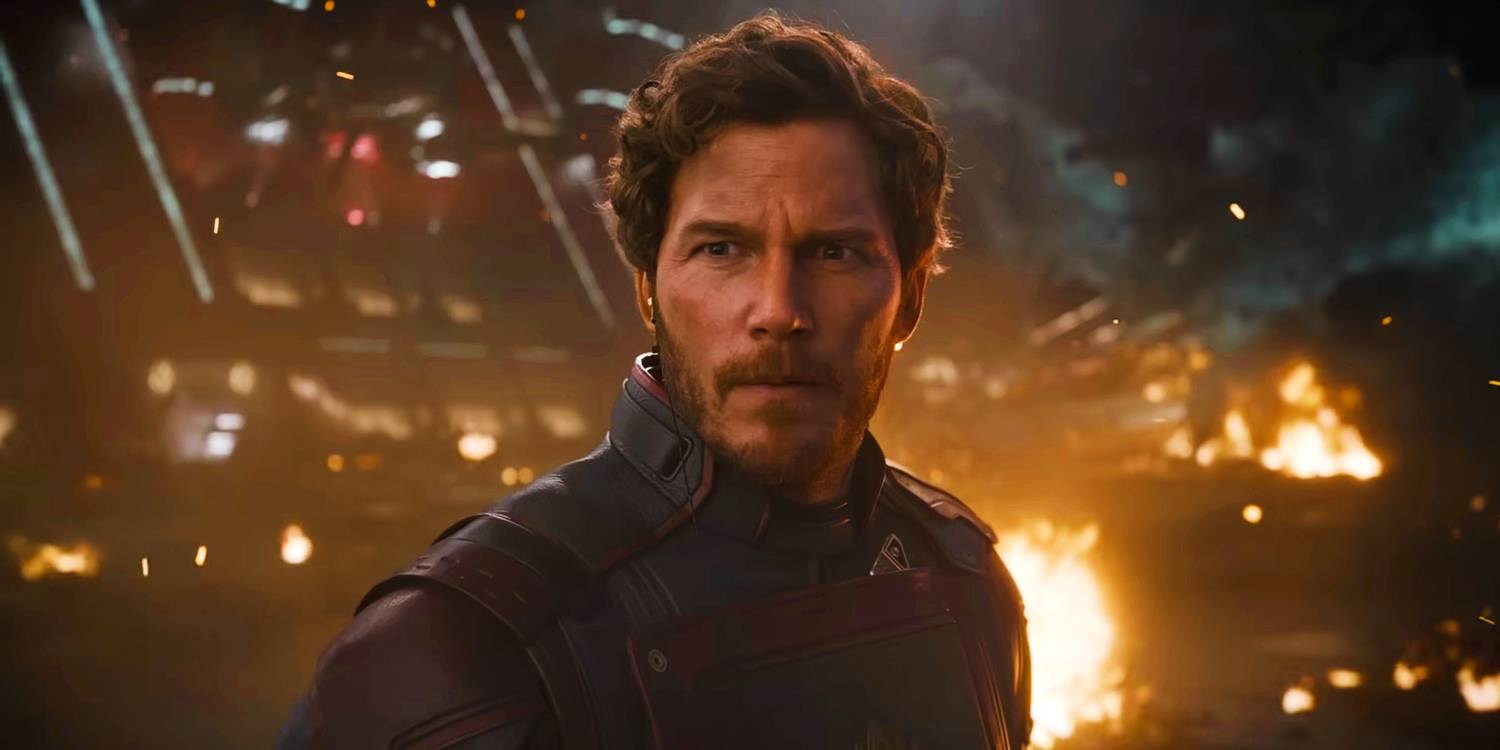 The Guardians of the Galaxy are back in their third and final movie. Directed by James Gunn, Guardians of the Galaxy Vol. 3 will see the title team adjusting to life on Knowhere while Peter Quill a.k.a. Star-Lord (Chris Pratt) continues looking for Gamora (Zoe Saldaña). However, when they come across a scientist known as the High Evolutionary (Chukwudi Iwuji), obscure and tragic parts of Rocket Raccoon's (voiced by Bradley Cooper) past will resurface, and so Peter will have to lead the team on a dangerous mission in order to protect Rocket, but this mission could lead to the team dissolving if they fail – and if that wasn't enough, the Guardians will also have to face Adam Warlock (Will Poulter), who was created to destroy the team. Also joining the cast are Elizabeth Debicki, Maria Bakalova, and Sylvester Stallone.
Love Again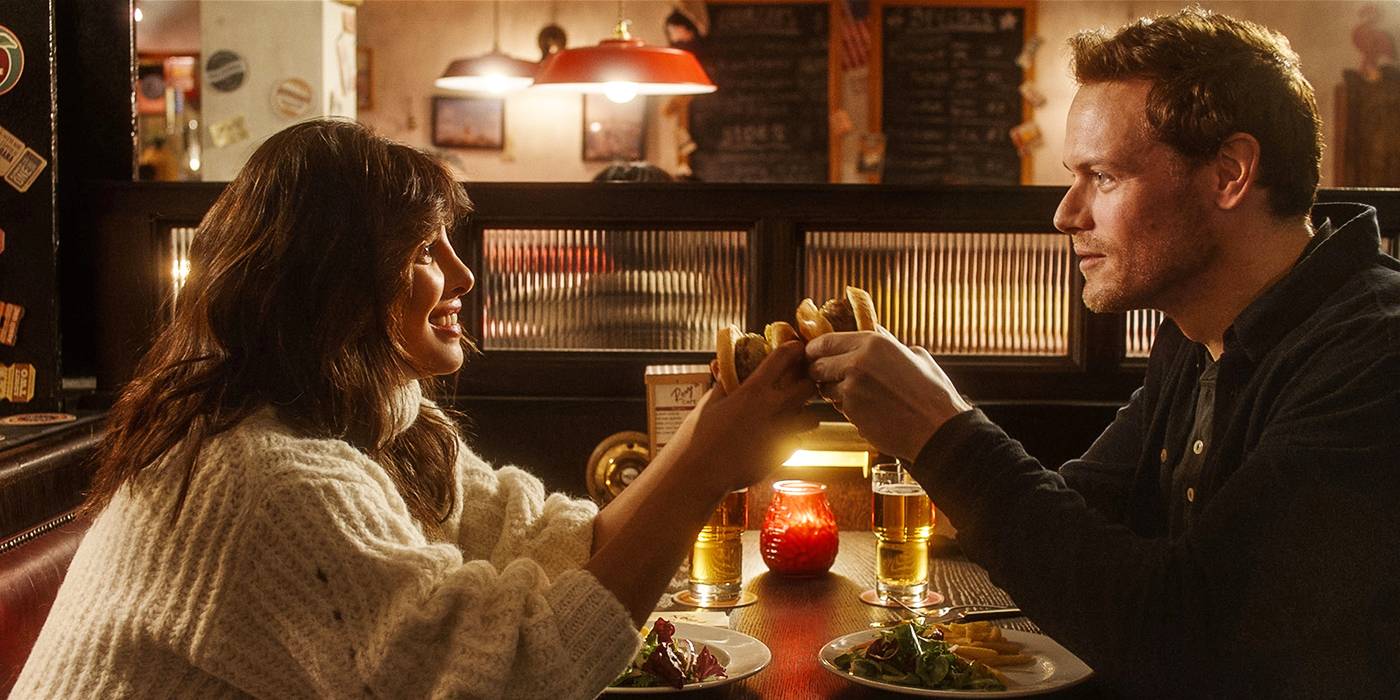 Love Again is a romantic comedy-drama movie directed by James C. Trouse and an English-language remake of the 2016 German movie SMS für Dich, based on the novel of the same name by Sofie Cramer. Love Again is the story of Mira Ray (Priyanka Chopra Jonas), who is struggling to cope with the death of her fiancé. Mira sends a series of romantic messages to her fiancé's old cellphone number, which is now the new work phone of a journalist named Rob Burns (Sam Heughan), who is drawn to the candidness in Mira's beautifully written texts. Also starring in Love Again are Russell Tovey, Steve Oram, Omid Djalili, Sofia Barclay, Lydia West, Arinzé Kene, and Celine Dion (as herself).
Hypnotic – May 12
Hypnotic is a sci-fi action thriller movie directed by Robert Rodriguez and written by Max Borenstein and Rodriguez. Hypnotic follows Danny Rourke (Ben Affleck), a detective who becomes entangled in a mystery involving his missing daughter and a secret government program while investigating a string of reality-bending high-end heists. Also starring are Alice Braga, J.D. Pardo, Hala Finley, Dayo Okeniyi, and Jackie Earle Haley.
,
Book Club: The Next Chapter – May 12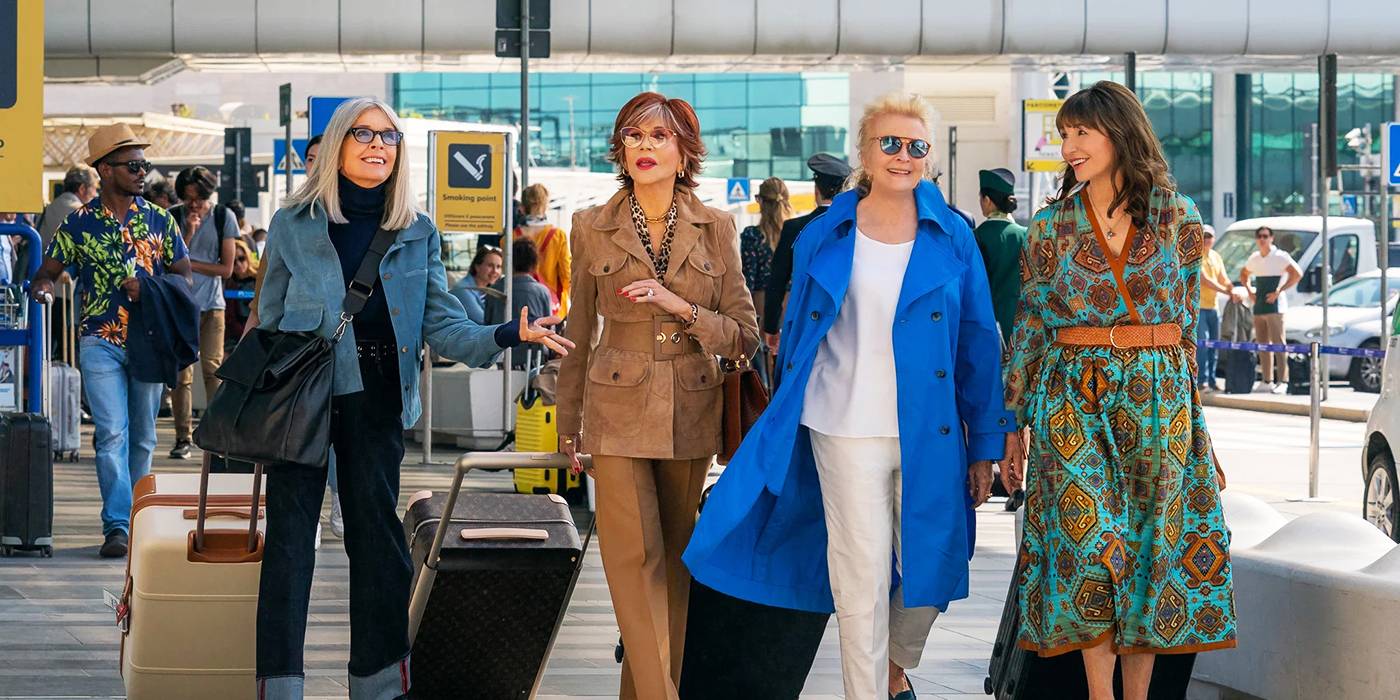 Book Club: The Next Chapter is a rom-com directed by Bill Holderman and the sequel to the 2018 movie Book Club. It follows four elderly best friends – Diane (Diane Keaton), Vivian (Jane Fonda), Sharon (Candice Bergen), and Carol (Maryl Steenburgen) – who take their book club to Italy to finally have the girls' trip they never had under the excuse of being Vivian's bachelorette. What was supposed to be a relaxing and fun vacation soon goes off the rails and secrets are revealed, turning the trip into a once-in-a-lifetime cross-country adventure. Also starring are Andy García, Don Johnson, Craig T. Nelson, Giancarlo Giannini, Hugh Quarshie, and Vincent Riotta.
Blackberry – May 12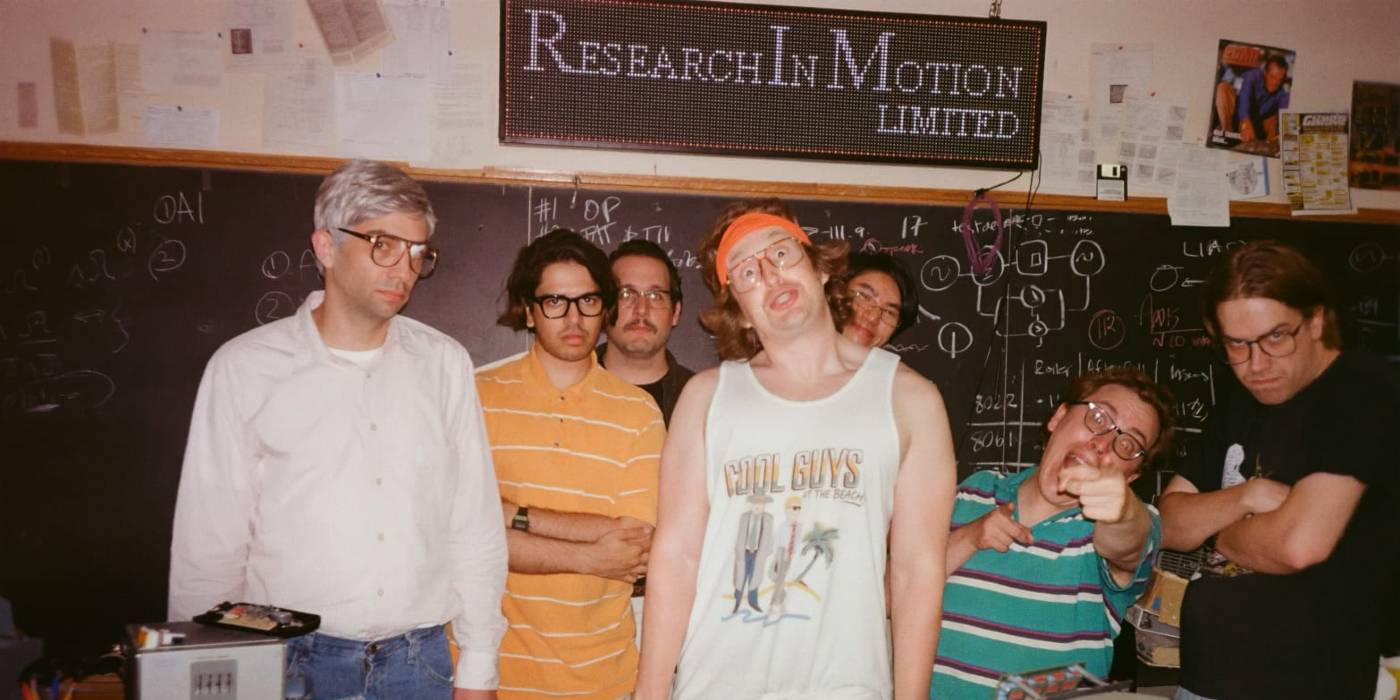 Blackberry is a biopic directed by Matt Johnson and based on the book Losing the Signal: The Untold Story Behind the Extraordinary Rise and Spectacular Fall of BlackBerry by Sean Silcoff. Blackberry tells the history of the Blackberry line of cellphones, exploring how the company toppled global giants with the first smartphone before its fall as the competition got more and more ruthless. Starring in Blackberry are Jay Baruchel as Mike Lazaridis, Glenn Howerton as Jim Balsillie, Cary Elwes as Carl Yankowski, Matt Johnson as Douglas Fregin, and Michelle Giroux as Dara Frankel. Blackberry premiered in competition at the 73rd Berlin International Film Festival in February 2023, and it's now ready to hit theaters.
Fool's Paradise – May 12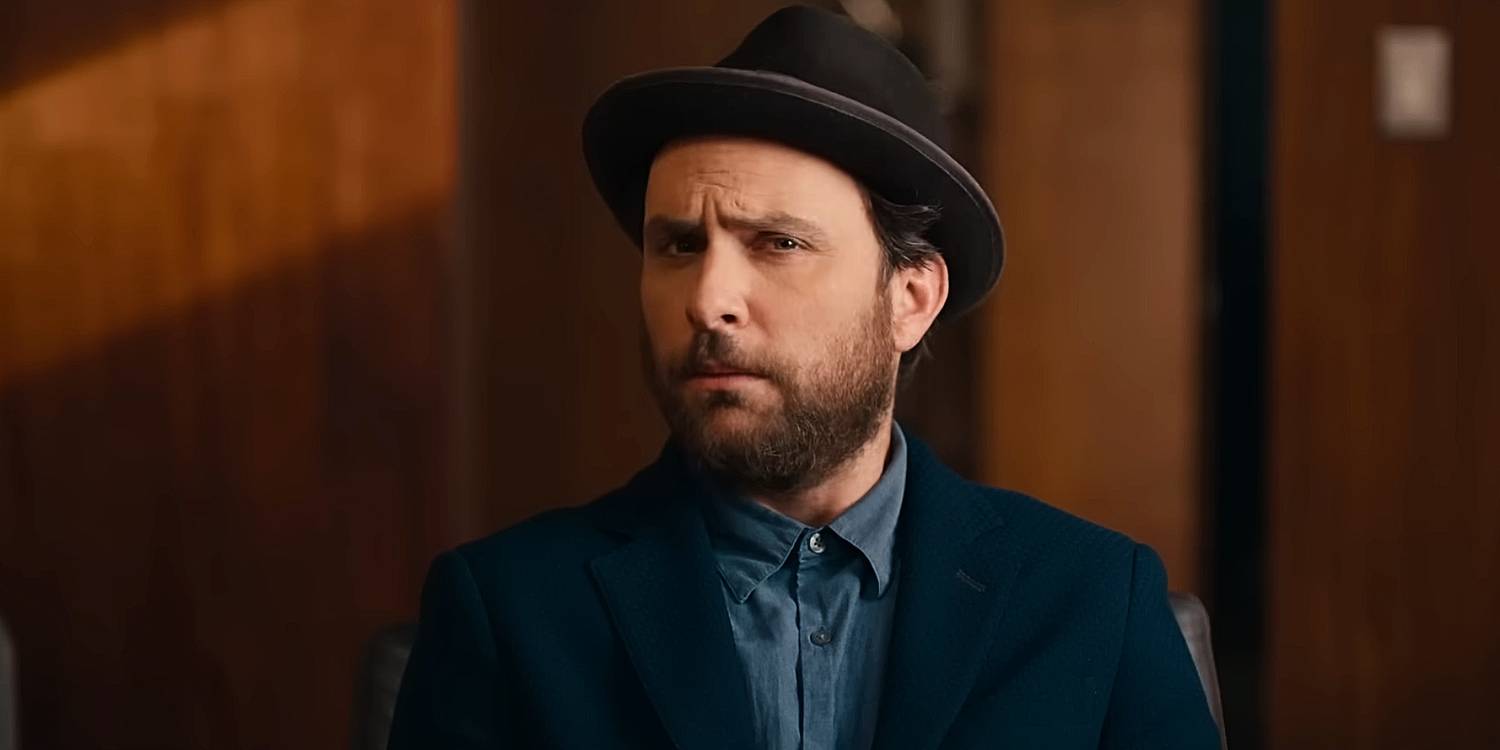 Fool's Paradise is a satirical comedy written and directed by Charlie Day in his directorial debut. It follows a down-on-his-luck publicist (Ken Jeong) who finally gets his lucky break when he discovers a man (Day) who was recently released from a mental health facility and looks exactly like a method actor who refuses to leave his trailer. With the help of a powerful producer (Ray Liotta), the publicist turns the man into a huge star, but their new adventures lead them to cross paths with drunken costars, irreverent unhoused action heroes, unpredictable directors, and more. Also starring in Fool's Paradise are Kate Beckinsale, Adrien Brody, Common, Jason Sudeikis, John Malkovich, Travis Fimmel, Alanna Ubach, Mary Elizabeth Ellis, Edie Falco, Jason Bateman, and more.
Fast X – May 19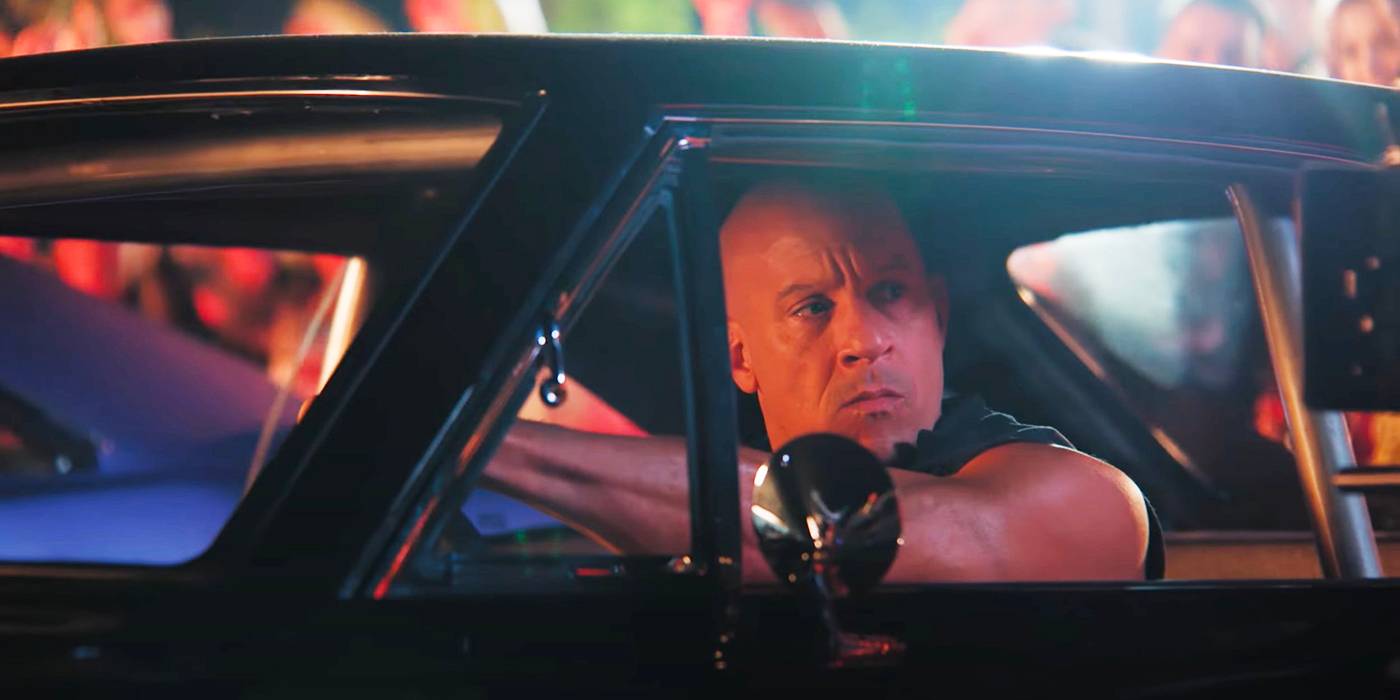 Fast X is the tenth installment in the Fast & Furious franchise, and it's directed by Louis Leterrier. In this new adventure, Dominic Toretto (Vin Diesel) must protect his family from Cipher (Charlize Theron), a criminal mastermind and cyberterrorist who joins forces with Dante Reyes (Jason Momoa), the son of drug lord Hernan Reyes, who is seeking revenge for his father's death. Also starring in Fast X are Michelle Rodriguez, Tyrese Gibson, Chris "Ludacris" Bridges, Nathalie Emmanuel, John Cena, Jason Statham, and Brie Larson. Fast X will prepare the ground for the eleventh and final installment in the franchise.
The Little Mermaid – May 26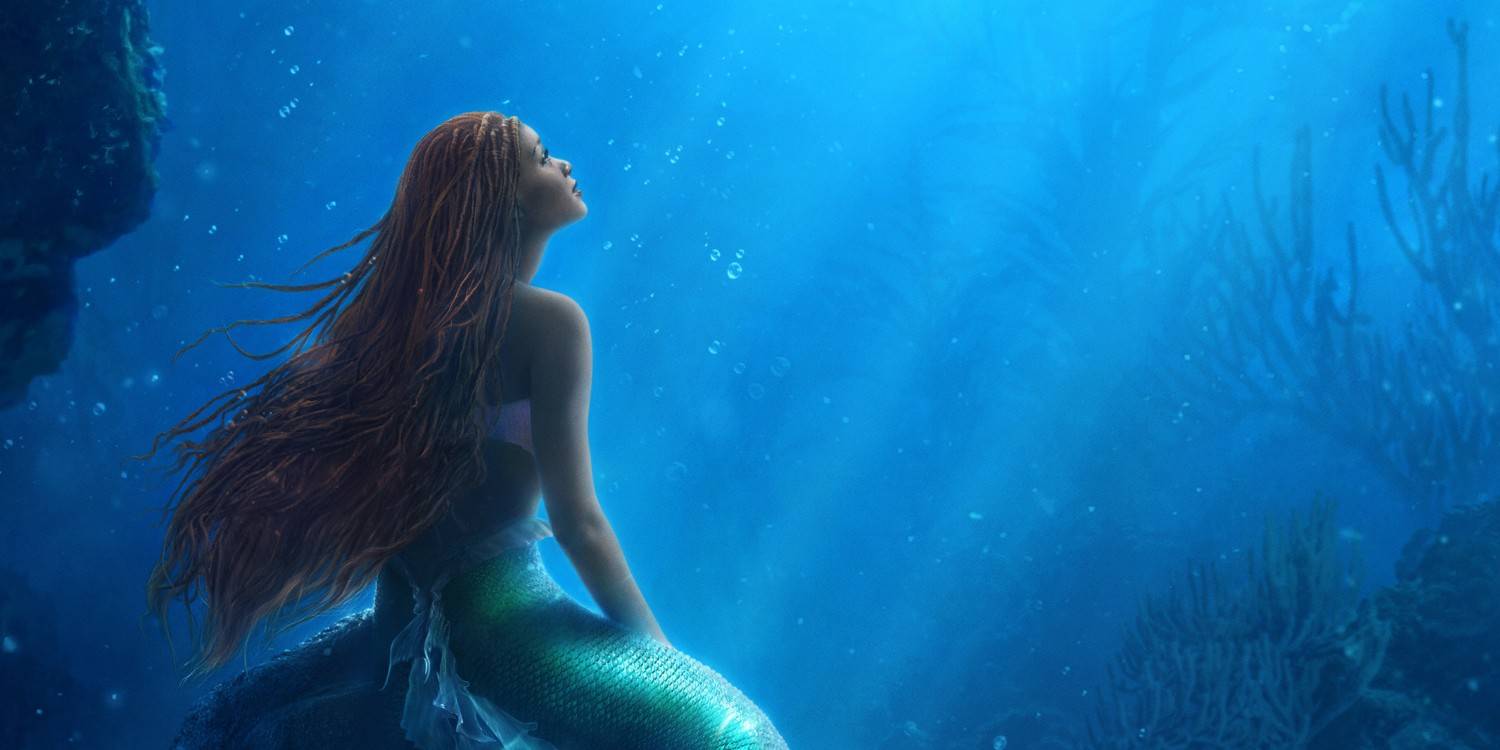 The latest movie in Disney's current live-action trend is The Little Mermaid, directed by Rob Marshall and based on Disney's 1989 animated film of the same name, which is loosely based on the 1837 fairy tale by Hans Christian Andersen. The Little Mermaid is the story of Ariel (Halle Bailey), the youngest daughter of King Triton (Javier Bardem), ruler of the kingdom Atlantica. Ariel is fascinated with the human world, which is forbidden for mermaids, but after saving human Prince Eric (Jonah Hauer-King) from a shipwreck, she falls in love with him and is determined to be part of the outside world. This leads her to make a deal with the conniving sea witch Ursula (Melissa McCarthy), which even though makes her dream come true, also places her life and her father's crown in jeopardy. Also starring in The Little Mermaid are Daveed Diggs, Awkwafina, and Jacob Tremblay.