Avengers: Endgame Directors Deny Secret Wars Movie Rumors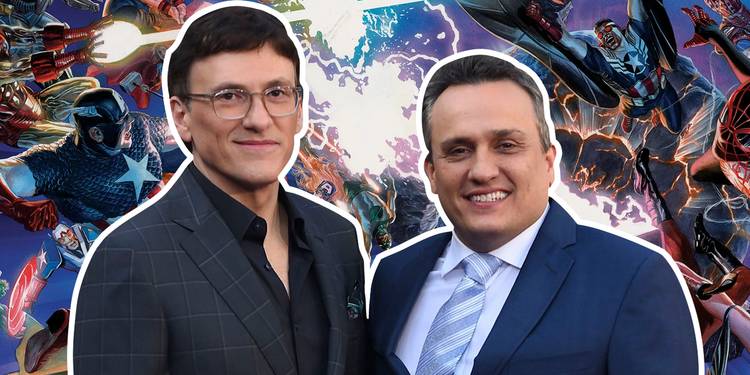 Avengers: Endgame directors Joe and Anthony Russo have denied recent rumors that they would helm a Secret Wars movie.
In an interview with the Happy Sad Confused podcast, the co-directors addressed recent speculations about them returning to the Marvel Cinematic Universe to direct a rumored Secret Wars movie. When asked if they were talking to Marvel Studios about said project, Joe Russo clarified that "there are no conversations [with Marvel]."
Joe & Anthony Russo are NOT directing SECRET WARS. At least not yet. No announcement this week at Comic-Con. Sorry guys. But maybe one day!

Lots more from @Russo_Brothers coming soon on #TheGrayMan & more. pic.twitter.com/Px5RRX7zi7

— Josh Horowitz (@joshuahorowitz) July 18, 2022
When asked if fans should expect them to show up at 2022's upcoming San Diego Comic-Con for a surprise announcement, Russo shut down the rumor, claiming that they're not and they "haven't had conversations with those guys [at Marvel Studios] about anything they are up to because we've been intensely busy with our own schedule." Joe Russo continued, "We just always answer truthfully when we're asked, you know, 'would you work with them?' Of course we would, we adore them. 'What would you like to do?' Secret Wars, it was our favorite series growing up. And I think it always gets turned into a bigger story, but to be clear, there is no story."
Is the MCU Headed For Secret Wars?
Since the release of Doctor Strange in the Multiverse of Madness, there has been some speculation that the future of the MCU would be heading towards Secret Wars. With the Doctor Strange sequel introducing "incursion" and more MCU projects tackling the Multiverse, many were convinced that Phase 4 would lead to an adaption of the famous comic-book event. Written by Jim Shooter with art by Mike Zeck and Bob Layton, Secret Wars was a 12-issue limited series published by Marvel Comics between 1984 and 1985, which saw heroes and villains across the Marvel Universe face off on a place known as Battleworld. The series featured the Avengers, the X-Men, and the Fantastic Four, among others.
In a previous interview, the Russo Brothers stated they were open to the possibility of returning to the MCU, though they were preoccupied with their busy schedules. This is also not the first time the Russo brothers have expressed a desire to adapt Secret Wars as a film. "It's incredibly ambitious -- it would be bigger than Infinity War and Endgame -- it's a massive undertaking and those two movies were really very hard to make," Joe Russo previously stated. "So trying to imagine making another two movies even bigger than those two, we're gonna have to sleep on it."
The Russo brothers are currently busy with their production company, AGBO, with their most recent project being a Netflix action film, The Gray Man, starring Ryan Gosling and Chris Evans. Based on Mark Greaney's novel of the same name, the film stars Gosling as Court Gentry, who is being hunted by his former partner Lloyd Hansen, played by Evans.
The Gray Man hits Netflix on July 22.