Thor: Love & Thunder Box Office Continues A Bad MCU Phase 4 Trend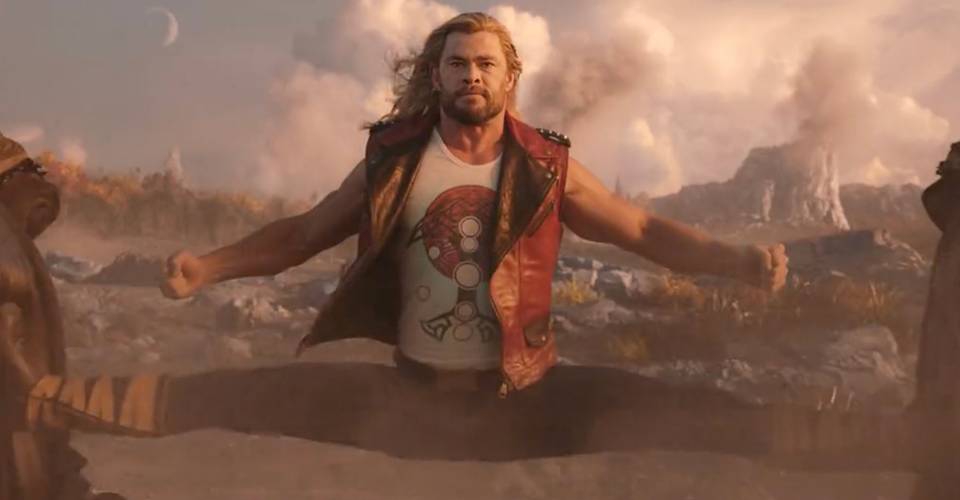 Thor: Love and Thunder's week two box office take is continuing a gloomy trend for Phase 4 of the Marvel Cinematic Universe. The film, which is the fourth solo outing for Chris Hemsworth's Thor, is the second entry in the franchise to be helmed by What We Do in the Shadows director Taika Waititi. It follows Thor experiencing something of a mid-life crisis and debating whether or not he would like to continue being a superhero when his hand is forced by the arrival of the villainous Gorr, the God Butcher (Christian Bale). In order to fight this powerful foe, Thor must gather some old friends including Korg (Waititi), Valkyrie (Tessa Thompson), and his former flame Jane Foster (Natalie Portman), who now wields Thor's hammer Mjolnir and is going under the mantle The Mighty Thor.
Love and Thunder is also the sixth theatrical outing for Phase 4 of the MCU, which is composed of nearly every project following the events of 2019's Avengers: Endgame, beginning with 2021's Disney+ live-action series WandaVision. This phase has struggled to connect with audiences, as it is currently unclear if there is an overarching vision for where these stories are going. While some films in Phase 4, like Shang-Chi and the Legend of the Ten Rings and Spider-Man: No Way Home, performed well both critically and commercially, these new films have on average been receiving some of the worst Rotten Tomatoes ratings in the entire MCU, with Thor: Love and Thunder near the bottom as the fourth lowest-rated of all 29 films.
Per Deadline, Thor: Love and Thunder is projected to make around $46.5 million at the domestic box office by the end of this weekend. This means that the movie has dropped a staggering 68% from its opening weekend, which raked in a higher-than-expected haul of $144 million. This percentage is one of the worst week 2 drops in the MCU to date, joining other Phase 4 titles like Black Widow (68%) and Doctor Strange in the Multiverse of Madness (67%).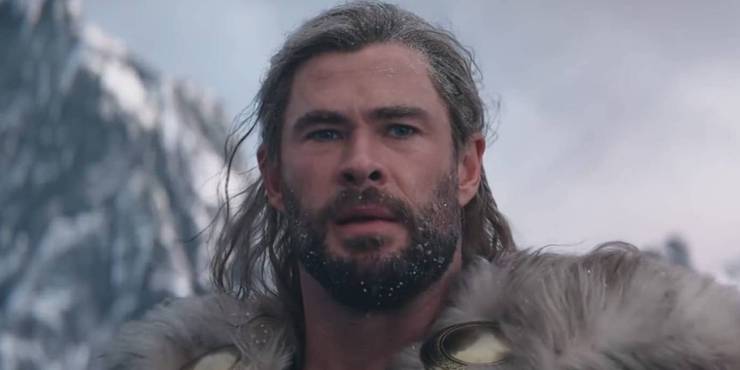 This 68% drop isn't necessarily a death knell for the film's overall box office run. Spider-Man: No Way Home experienced the exact same drop when it was buffeted by Christmas competition in its second week at the box office, before climbing back up to become one of the highest-grossing domestic films in history. However, Thor isn't facing a holiday weekend and its only new competition is the mid-range drama Where the Crawdads Sing, which has a completely different demographic, and the animated film Paws of Fury: The Legend of Hank, which is performing poorly.
Thor: Love and Thunder is seemingly bearing the brunt of a lot of fan frustration with Phase 4. As the third film in the franchise to both headline a returning MCU character and be part of the forward momentum of the post-Endgame timeline, it is facing the burden of diminishing returns, unfairly or not. With all four upcoming MCU theatrical projects involving returning heroes, it will remain to be seen if this slump continues or is merely a blip on a continuing path to MCU success.