Captain Marvel's New Costume Redesign Turns Her into a Punk Icon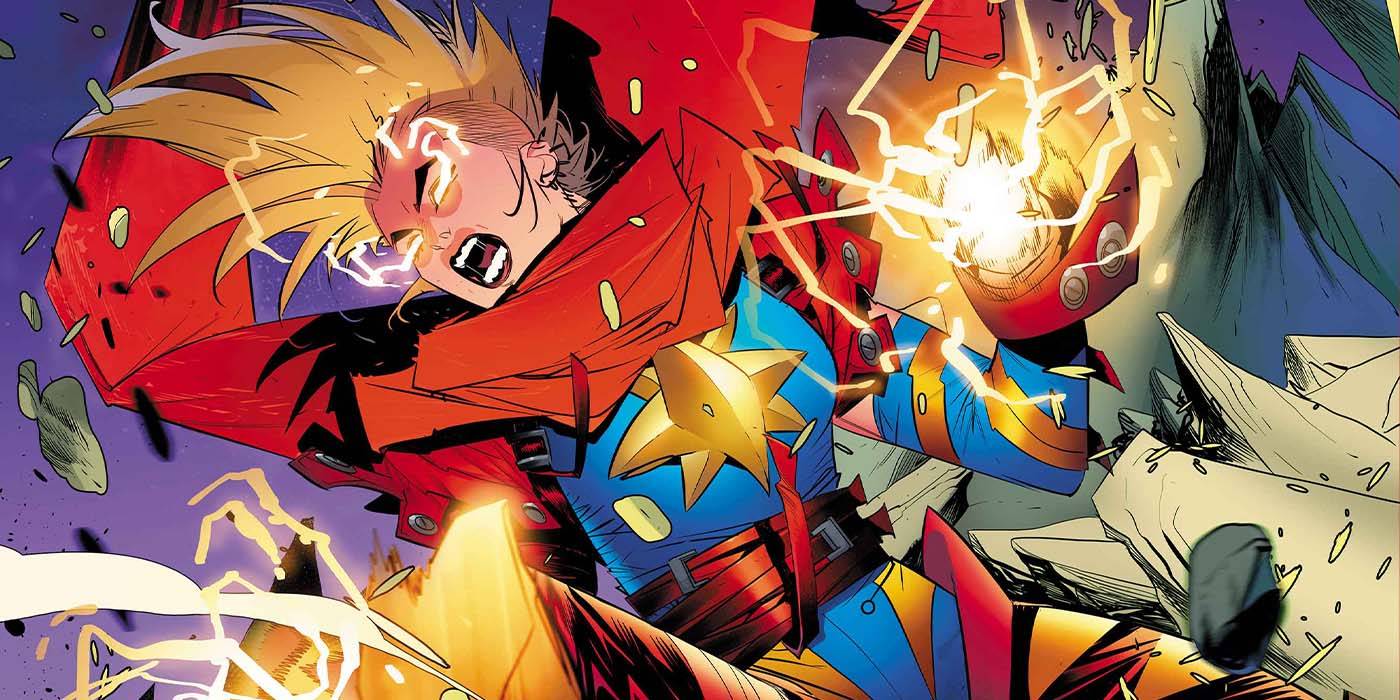 In a new variant cover that gives Captain Marvel an X-Treme makeover, Carol Danvers becomes a punk iconic with a new costume and look. Marvel Comics revealed a series of new art that pays tribute to the '90s, with Federico Vicentini's variant for Captain Marvel #43 pushing the hero to the X-Treme. Danvers strikes a pose straight from the era, as the hero is reimagined in a time before she took on the mantle of Captain Marvel.
Marvel Comics is celebrating the upcoming relaunch of X-Treme X-Men by Chris Claremont and Salvador Larocca with a series of variant cover arts that showcase their greatest heroes and villains in '90s homages. Those getting new costumes and '90s makeovers include Spider-Man by Ryan Stegman, Shang-Chi by Cully Hamner, and Moon Knight by Paco Media. With the 19 variants set to come out throughout November, Marvel is embracing the X-Treme era and reimagining some characters who never got the chance to shine during the height of the collector craze - including Captain Marvel.
In a new cover art reveal for Captain Marvel #43 from Marvel Comics by Federico Vicentini, Carol Danvers gets a new costume that transforms her into a punk icon in the Marvel Universe. The X-Treme redesign for Captain Marvel features the hero getting spiked hair with an undercut, as her powers are fully displayed in the image. Besides the haircut, Captain Marvel has several '90s features, including her sash becoming impossibly large, just like Todd McFarlane's Batman cape design. Danvers also has knee pads that extend down her leg, while her blue, gold, and red costume is busier than ever.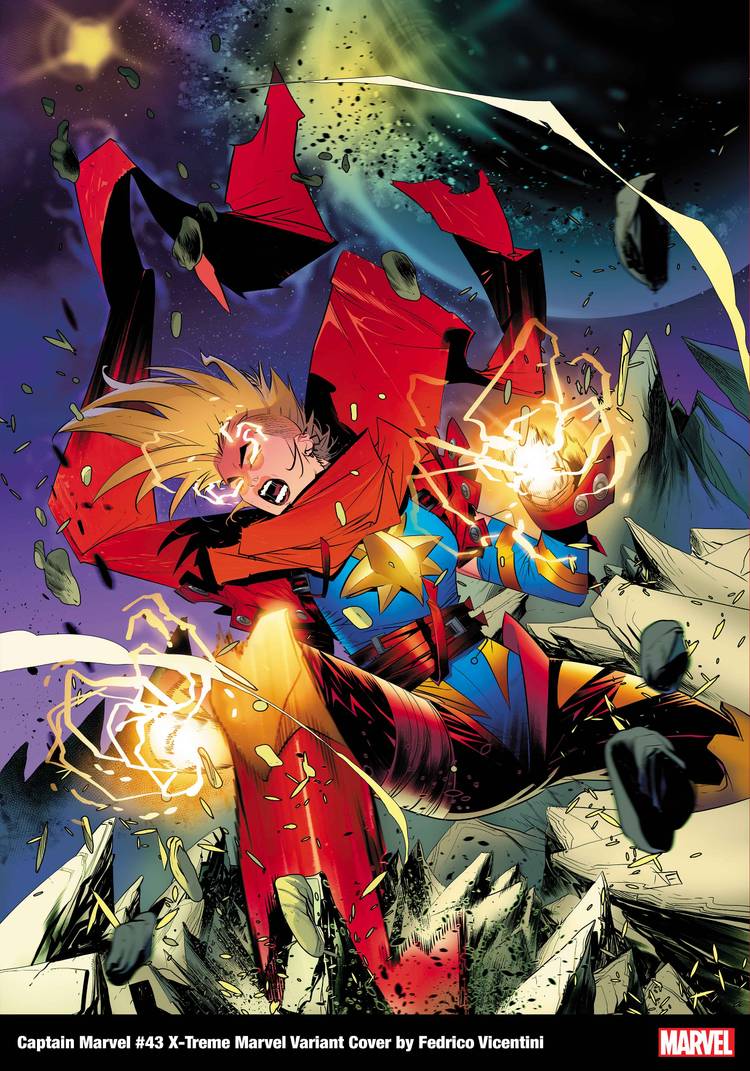 The look is very '90s and shows a side of Captain Marvel readers never got to see. Carol Danvers only took on the mantle of Captain Marvel in 2012, so her incredible costume never got an actual '90s redesign as she instead sported the Ms. Marvel and Warbird monikers at the time. Of course, those titles both came with looks from the era, but it's a lot of fun to see Captain Marvel's best costume get the '90s treatment.
The '90s covers are going big as Captain Marvel joins the likes of Thanos among cosmic characters to get a fun new costume that perfectly captures the era's attitude. Captain Marvel becoming a punk icon of sorts with her new look is a fitting redesign for the hero, as she rocks the look in the homage variant art. Readers can pick up the Captain Marvel-starring '90s cover art from Federico Vicentini when Captain Marvel #43 by Marvel Comics arrives in comic book stores and online retailers on November 2nd, 2022.