Desire's Threshold In The Sandman Has 1 Mysterious Missing Detail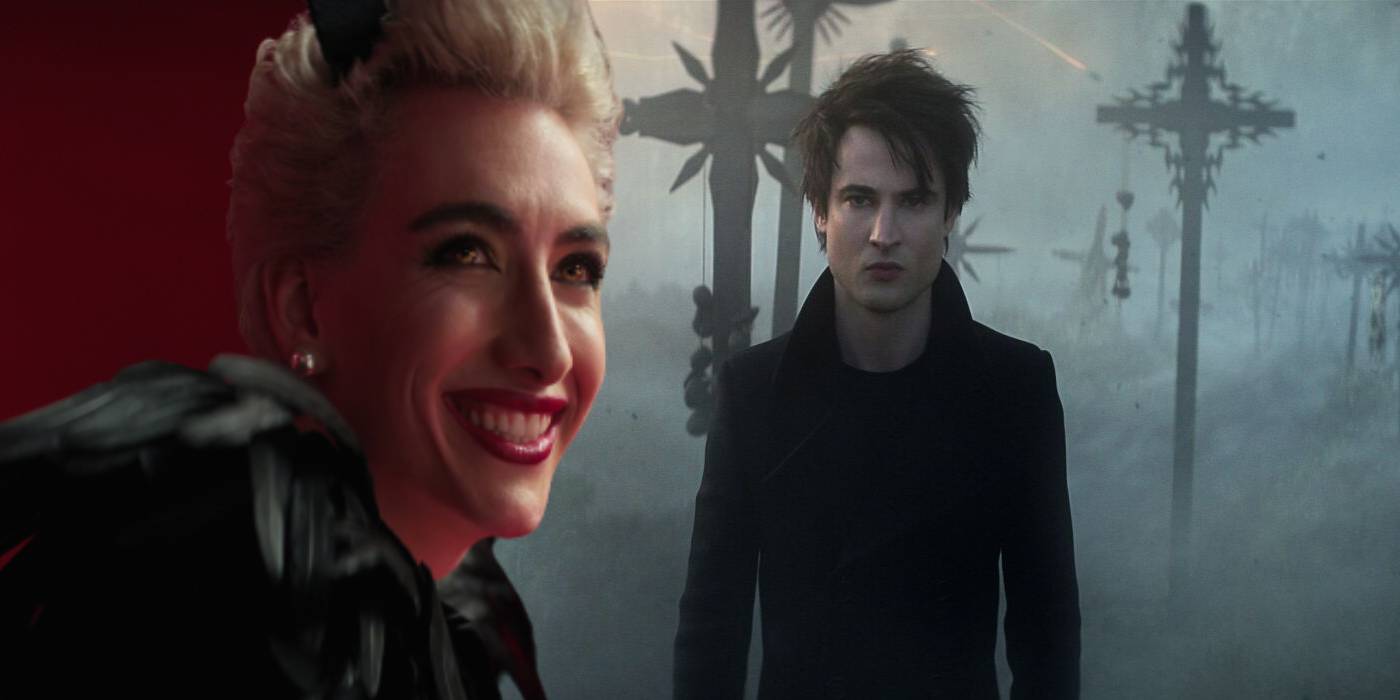 Warning: SPOILERS for The Sandman Season 1.
Netflix's The Sandman introduces Desire's (Mason Alexander Park) Threshold, which despite its vast differences from the Dreaming, is missing one key detail that all realms of the Endless are supposed to share. Netflix's adaptation originates from Neil Gaiman's comic series of the same name with The Sandman season 1 bringing the first volumes of Gaiman's comics, Preludes and Nocturnes and The Doll's House, to the big screen. The Sandman's surprise season 1 bonus episode adapts from Gaiman's Dream Country collection, which was expected for a possible season 2, yet even this extra content fails to address one mysterious detail absence.
The various realms of the Endless each contain stylized galleries with the sigils representing each of the siblings except for the Prodigal's sword which is missing. The Endless use the sigils to call upon their brothers and sisters. Desire caresses their twin's hooked ring sigil to ask if Despair (Donna Preston) will listen to them and Dream (Tom Sturridge) holds Desire's cut-glass heart to summon Desire and enter their realm, the Threshold.
While Dream's gallery in the Dreaming holds his sigil, a facsimile of the Dream Helm, he presumably has no need for it. Dream's powers lie within his symbols of office, the actual Dream Helm, his Ruby, and his Sand. On the other hand, Desire's gallery lacks both the missing Prodigal's sigil and the glass heart that represents them seen in Dream's gallery. Instead, Desire's sigil in their own gallery is replaced by a small rectangular mirror. This lack of sigil seems to be a genuine mystery, given the context of the rest of the series. However, clues from throughout The Sandman suggest that this may actually be an extremely meaningful aspect of Desire's character.
How Desire's Sigil Could Factor Into The Sandman Season 2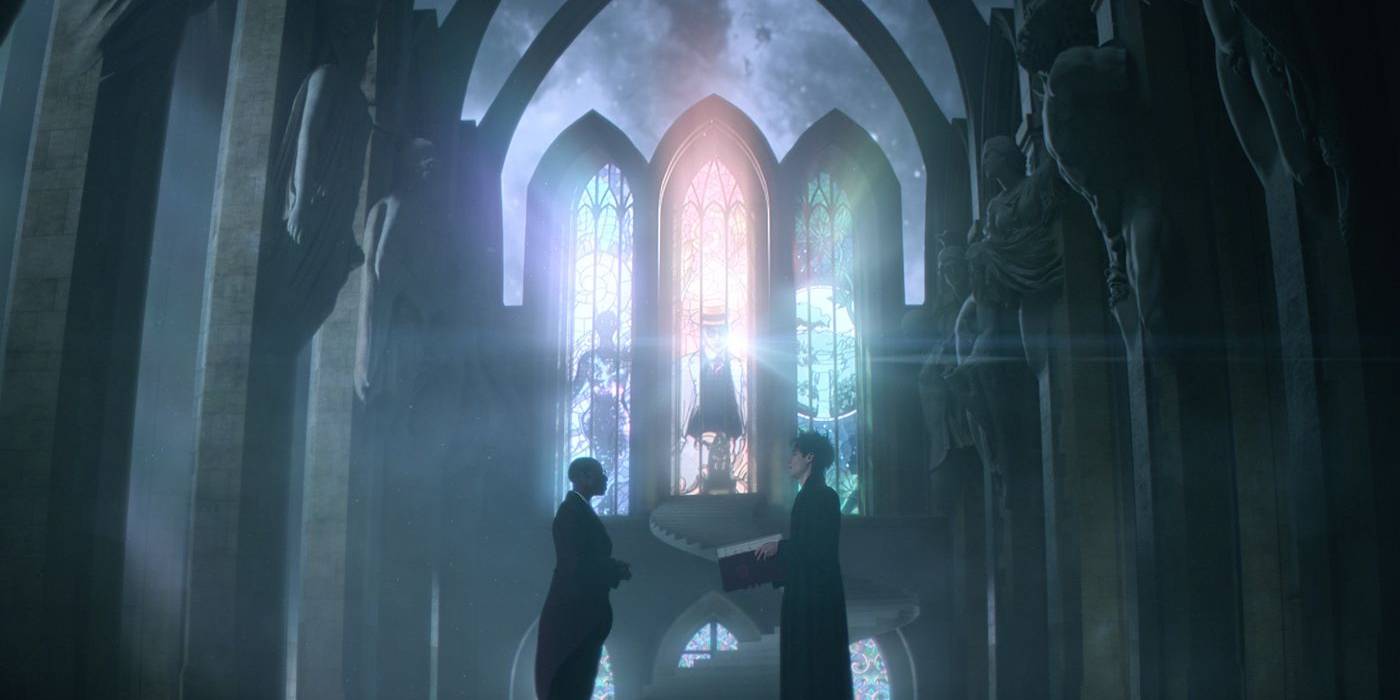 Desire's Threshold is missing their heart sigil because just as Dream has no need for his own sigil in his gallery, Desire does not need theirs. The replacement of Desire's sigil with a mirror is actually a detail that perfectly embodies them. As the personification of Desire, Desire not only adores their own reflection, but the Threshold is also a mega-sized, flesh and blood statue of themself. Desire's sigil is not only their entire place of residence in the Threshold, but also the symbol of the Dream Vortex's power as Desire's granddaughter Rose Walker (Vanesu Samunyai) passes it back to Unity Kinkaid (Sandra James-Young).
Ultimately, Desire's sigil could factor into The Sandman season 2 as Rose discovers her true heritage and all else her ancestry entails. Even though all of Desire's plans in The Sandman season 1 failed, they vow to continue their machinations against Dream despite Dream's strength alongside Death (Kirby Howell-Baptiste) and Destiny. Even without his Endless siblings, Dream is formidable in his own right facing off against the nightmare Corinthian (Boyd Holbrook) and even besting Gwendoline Christie's Lucifer Morningstar. The Sandman's popularity continues to chart it in Netflix's top ten and looks promising for a season 2 renewal, which could yet explore more of the lore behind the sigils.