I Am Groot: The Emoji Era Comedy That Breaks New Ground for the MCU
Disney+'s I Am Groot is a little bit out of Marvel's current timeline, as it is the five bite-size episode story of a growing Groot, set before the events of the first Guardians of the Galaxy. It is a series that stands on its own, even if it may be considered canon, but also the first Marvel Cinematic Universe show that is fully a comedy. However, the series embraces that genre by defining Groot as an emoji.
Groot has been seen growing back into adulthood after James Gunn's Guardians of the Galaxy Vol.2, but his baby figure became somewhat cute and iconic. The MCU decided to give the character another chance, stepping back in the timeline to his even younger self, tiny and adorable, and considered canon to itself. Kirsten Lepore was chosen to direct the small-episode run, a veteran in animation with Cartoon Network's Adventure Time. The spinoff series also sees the return of Vin Diesel to voice the younger Groot, and a short cameo by Gunn.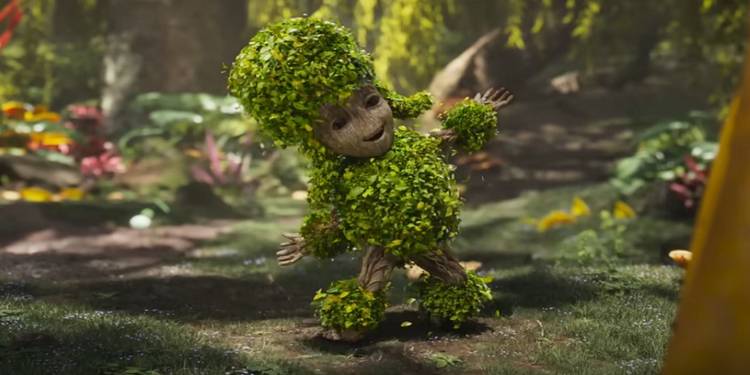 In a conversation with Empire magazine, Lepore explains how I Am Groot is a tonal departure for the studio, even with major films playing up a lot of comedic moments throughout the MCU's four Phases. "There aren't a lot of comedy shows on the Marvel animation roster, so even though they are shorts, we really got to play up how funny they are," she explains. Comedy in the MCU has recently been discussed with the silliness in Thor: Love and Thunder and how Taika Waititi approached his vision of the god of thunder's storyline.
"As much as it's still Groot and he's still cute, he's also a little bad baby who's very mischievous," continues Lepore, also saying it was an opportunity to explore a different side of the MCU by approaching quintessential scenarios of a normal growing child, while getting a chance to "just go wild and make it weird and rude and sci-fi." Each episode will address things like bath-time, dressing up, drawing, etc. The series will also keep its soundtrack in the 1960s and '70s, but while Peter Quill's mixtape in Guardians was purely American, the series turns global with South American and African tunes.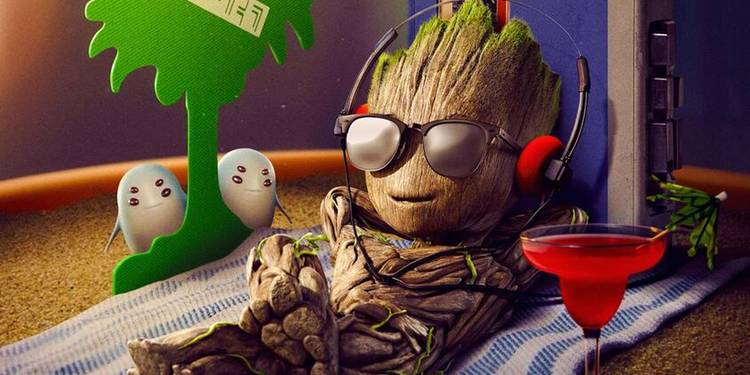 Before production, the director also spent some time with James Gunn discussing Groot's character, and she recalls him saying that Groot is essentially an emoji. In an era that is so reliant on emojis to show our own feelings and states of mind, Groot appears as a cute figure with not much more than two eyes and a mouth, making his simple nature quite relatable. "It's the bare minimum of what you need for a lot of expression," she adds. Groot's simple expressions will undoubtedly create the funniest moments for whatever situation he might be in.
With Bradley Cooper's Rocket Racoon confirmed as a cameo, Lepore also teases a James Gunn Easter egg and references "his fellow Guardians who may or may not make an appearance," leaving fans, who are already craving Guardians of the Galaxy Vol.3, even more hyped.
I am Groot is available to stream on Disney+.