Rick and Morty Co-Creator Hints Future Beyond Season 10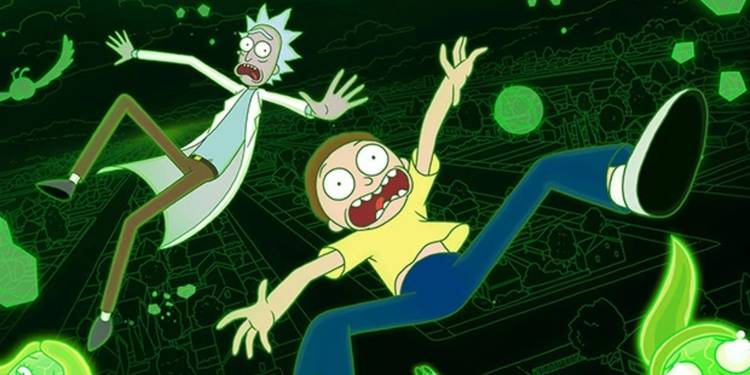 Rick and Morty co-creator Justin Roiland believes that his popular Adult Swim animated series could continue for "a long time."
Following the conclusion of Rick and Morty's upcoming sixth season, the series will have at least 40 more episodes as part of a 70-episode order by Adult Swim in 2018. Roiland gave his thoughts as to what the future of the series will look like beyond that in an interview with Slashfilm. "We'll see. I mean, we're definitely working," Roiland said. "That's the nice thing about an order like that is that you can plan some stuff here and there. I guess we'll just see. It'll become a conversation down the road, with Discovery Network, apparently. [laughs] We'll be talking with the Discovery people after Season 10. But I would imagine those talks will probably start during production of Season 10, or maybe even Season 9, just because they take so damn long to figure that stuff out."
Roiland, who also voices the show's titular leads, added, "But yeah, I've always seen this show as a show that has legs. This show could really go for a really, really long time. And as long as we've got folks that are passionate about it and a fan base that wants to see more of this family and this crazy sci-fi multiverse that we've set up, I think we could do this for a long time."
The co-creator's comments seem to suggest that Rick and Morty is safe from the massive ongoing cutting of content being made to HBO Max by Warner Bros. Discovery. The corporate conglomerate announced the removal of 36 titles from the streaming service, including several Cartoon Network titles and HBO Max originals like Infinity Train and Aquaman: King of Atlantis. Interestingly, Infinity Train's removal has led to the series placing third on iTunes' Top TV Shows list, with Rick and Morty taking the second place spot behind Better Call Saul. Given the immense success of Rick and Morty, it's unlikely that the series will be removed from HBO Max in the near future.
As for what can be expected from Season 6 of Rick and Morty, fans left unsatisfied by the fifth season should be happy to hear that the new season gets "back into the rhythm of" the series. "Season 5 was a weird one," Roiland admitted recently, citing producer J. Michael Mendel's passing as a reason for the frame's divisive nature. "[I] didn't particularly think Season 5 was bad, but Season 6 is f*cking amazing. It really is a f*cking quality season."
Rick and Morty Season 6 premieres on Sept. 4 on Adult Swim.