Sex Education Season 4 Is Giving Otis/Ruby Fans Too Much Hope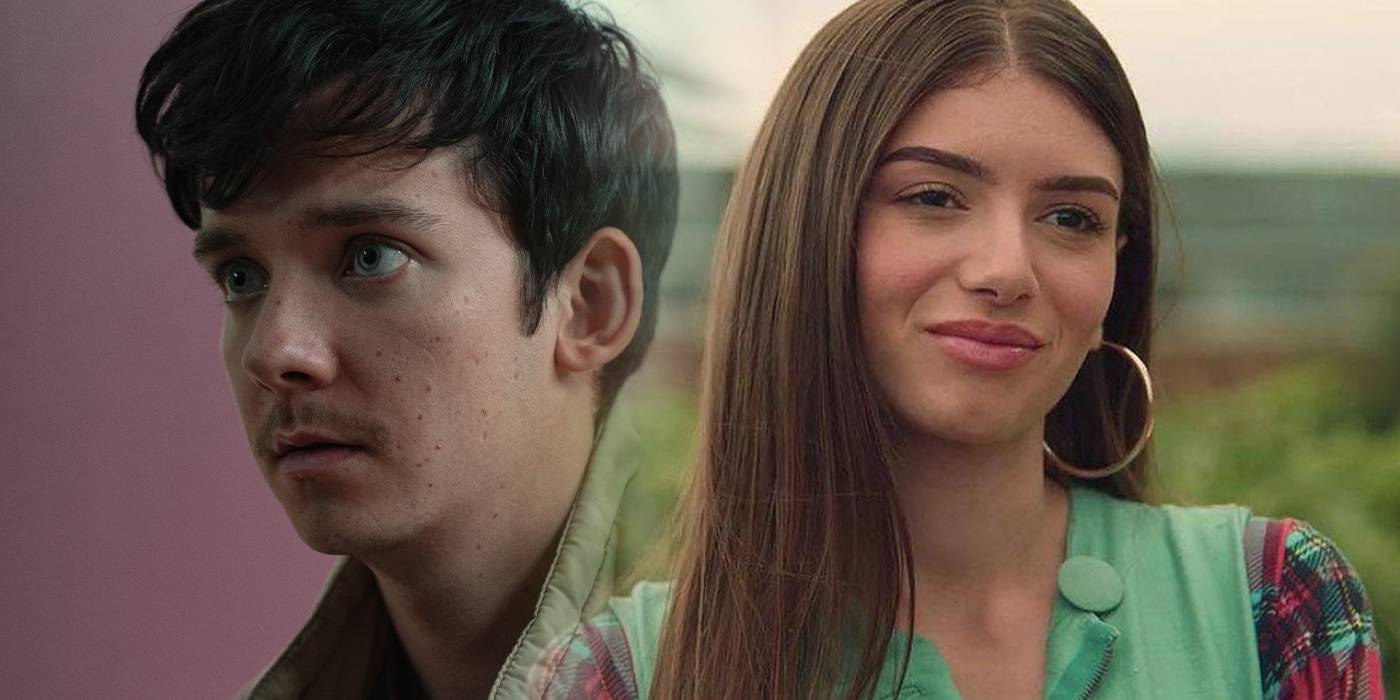 New promotional images have been released for Sex Education season 4 which seem to put Otis and Ruby front and center. After its debut in 2019, the raunchy Netflix drama became a huge hit thanks to its lovable characters and relevance among younger audiences. With three seasons under the belt and a fourth confirmed to be in development back in September 2021, Sex Education is still going strong, but season 4 will see the students of Moordale Secondary School sailing into uncertain waters.
The last time viewers saw the infamous "Sex School," the students reclaimed their power, ousting season 3's tyrannical head teacher, Hope Haddon (Jemima Kirke), and Otis (Asa Butterfield) and Maeve (Emma Mackey) finally revealed their feelings for each other before Maeve said her goodbyes and took off to study at a prestigious university in the United States. With Moordale sold to developers and the students scattered, the future of Sex Education was left unknown after season 3. Now, new images for Sex Education season 4 reveal returning characters Otis, Maeve, and Ruby (Mimi Keene), as well as the introduction of Dan Levy as Maeve's tutor and cult author, Thomas Molloy.
While Maeve and Thomas are featured along with the U.S. flag to display her change of scenery for season 4, Otis and Ruby seem very close, perched together on the back of a sofa. This image has led to speculation that Otis and Ruby might rekindle their relationship in Sex Education season 4 despite their difficult break-up during season 3, episode 4. Their unlikely relationship has been championed by many since the shock reveal of their "one-night-stand" back in season 2, but does this new image really imply future happiness for the teens?
Can Otis & Ruby Get Back Together In Sex Education Season 4?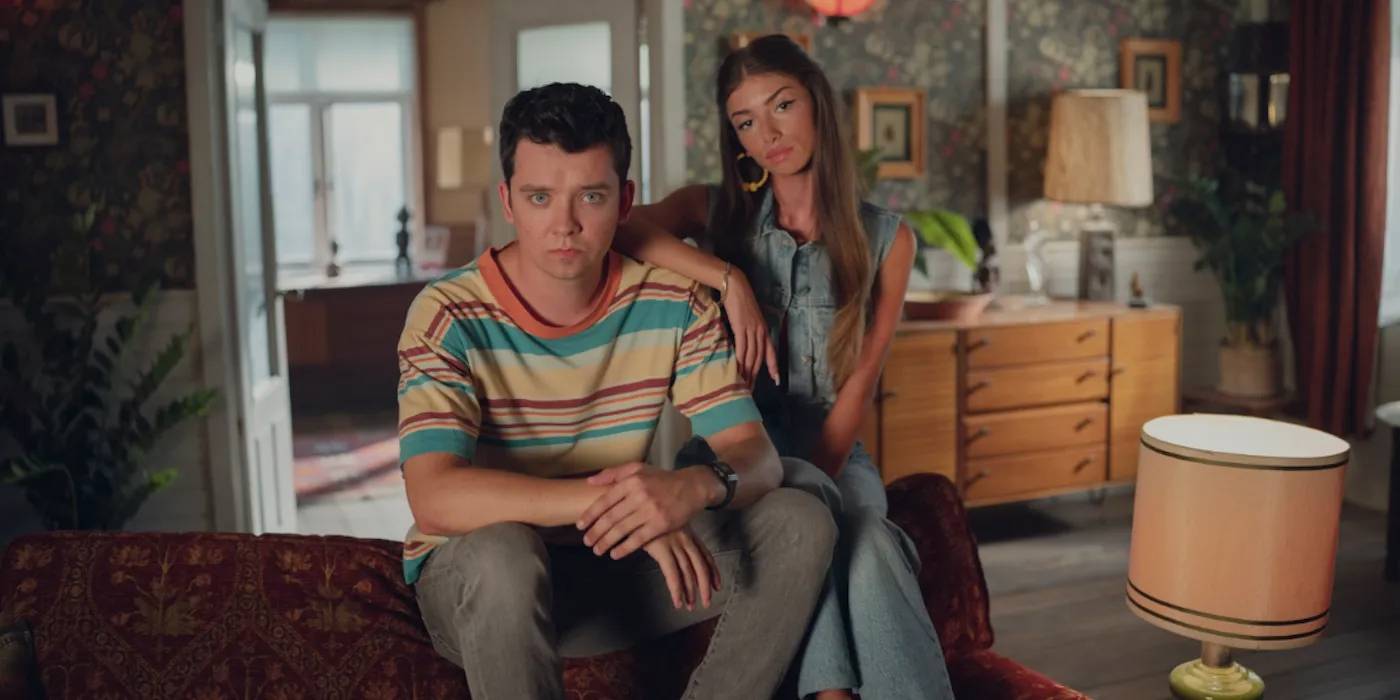 The relationship that formed between Otis and Ruby in Sex Education seasons 2 and 3 was a turning point for both characters, enabling them to mature significantly, with Otis becoming more adult and confident, and Ruby softening her high-maintenance personality. However, even though the new promo images show the pair together, it seems unlikely that their relationship will be restarted, especially since the synopsis for season 4 explains that "Maeve is living her dream... [and] Otis is pining after her," suggesting that his unresolved feelings for Maeve will force him to keep a distance from Ruby. It seems Otis could also be too preoccupied to think about a relationship, since he's set to start up the clinic again, with best friend Eric (future Doctor Who star Ncuti Gatwa), in a new school, and will be making an adjustment to not being an only child any longer.
On the other hand, Otis and Ruby are still close as of the end of Sex Education season 3, and a casual fling could be just what Otis needs to take his mind off of Maeve. Whether Ruby will be comfortable with this sort of arrangement remains to be seen, especially since her feelings of love for Otis weren't reciprocated. Whatever the case may be, it's evident from previous seasons that Otis will find himself in some difficult situations. While no release date has been confirmed for Sex Education season 4, it's been hinted that filming is already underway, so viewers hopefully won't have to wait long for some new, raunchy adventures.