She-Hulk's Deadpool Comparisons Addressed By Star & Creator
Though audiences may best know one for a certain style of humor, star Tatiana Maslany and creator Jessica Gao are addressing She-Hulk: Attorney at Law's Deadpool comparisons. The former character was introduced in the Marvel Comics with 1980's The Savage She-Hulk No. 1 as Jennifer Walters, a lawyer who receives an emergency blood transfusion from her cousin Bruce Banner after an injury and becomes a similarly super-powered being. Though initially retaining the ability to switch between both forms, later comics would see her only in her She-Hulk version and works as legal counsel to various superheroes and metahumans, while occasionally using her powers for superhero means.
Orphan Black Emmy winner Tatiana Maslany is leading the cast of She-Hulk: Attorney at Law as Jennifer, with fresh faces Jameela Jamil as Titania, Josh Segarra, Jon Bass and Renée Elise Goldsberry, as well as MCU vets Tim Roth as Abomination, Mark Ruffalo as Bruce Banner, Benedict Wong as Wong and Charlie Cox as Daredevil. Jessica Gao, the Emmy-winning writer behind Rick and Morty's "Pickle Rick" season 3 episode, is serving as creator of the show while Marry Me's Kat Coiro is leading the directing team. As She-Hulk: Attorney at Law gears up for its release, those behind the series are opening up about their influences on the project, as well as perceived comparisons.
At a recent press event for the series (via CBR), star Tatiana Maslany and creator Jessica Gao addressed She-Hulk: Attorney at Law's Deadpool comparisons. The two noted the fact that their heroine broke the fourth wall in the comics long before the Merc with a Mouth and jokingly state that he was the one to steal from them. See what they said below:
Gao: If you know anything about She-Hulk the character, you would know that she [did that].
Maslany: Deadpool copied She-Hulk.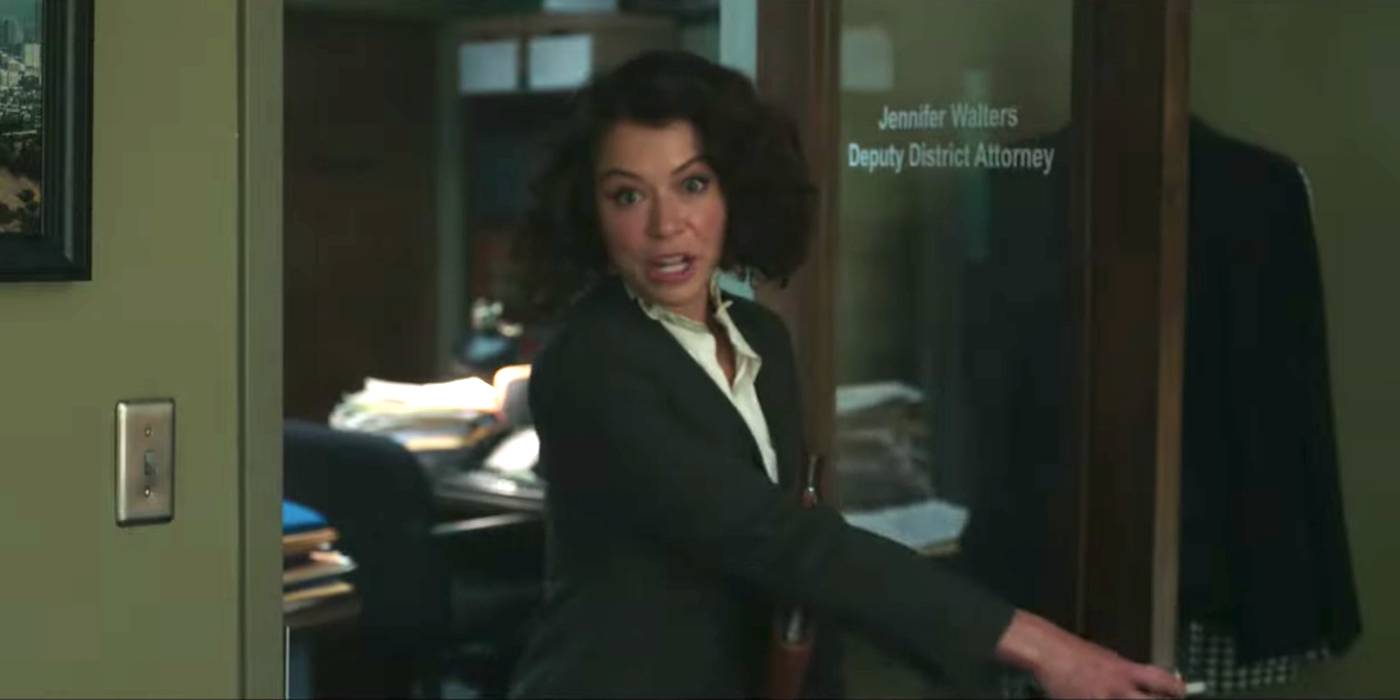 Given trailers for the series have shown Maslany's titular heroine breaking the fourth wall, it's understandable some would make comparisons between She-Hulk: Attorney at Law and Deadpool. However, those familiar with the comics, as well as Maslany and Gao, know that not only did the character frequently break the fourth wall in the source pages, but that she began doing so in 1989's Sensational She-Hulk series, a full two years before Deadpool made his comic book debut with 1991's New Mutants No. 98. In addition to crossing over in the comics, She-Hulk and Deadpool got time to break the fourth wall together with Marvel vs. Capcom 3: Fate of Two Worlds and its update Ultimate Marvel vs. Capcom 3, which saw her make references to their meta abilities.
In addition to Deadpool, many have drawn comparisons between She-Hulk: Attorney at Law and Phoebe Waller-Bridge's Fleabag, to which both Maslany and Gao have confirmed was a major influence on the MCU series in its sense of humor and fourth-wall breaking. With Reynolds' Merc with a Mouth gearing up to make his MCU debut in Deadpool 3, Maslany has pitched her own idea for the two to crossover, in which their superhero characters would run into the actual actors in their stories for a full meta storyline. While audiences continue to hold out hope for their fourth-wall breaking team up, they can look forward to She-Hulk: Attorney at Law premiering on August 18.