Thor: Love and Thunder Gets a Disney+ Release Date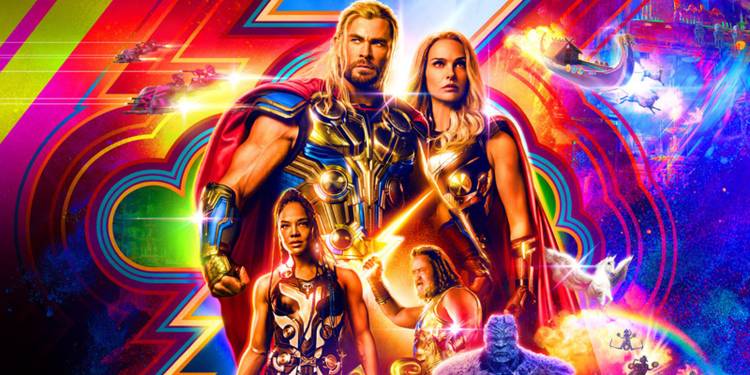 Marvel Studios confirmed when fans will be able to watch Thor: Love and Thunder on Disney+.
The latest film in the ever-growing Marvel Cinematic Universe canon will come crashing onto the streaming service on Sept. 8 . The film's online premiere will herald the highly-anticipated Disney+ Day, which is expected to bring with it a bevy of updates regarding forthcoming movies and series heading to the platform. Subscribers will be able to watch the IMAX Enhanced version of Thor: Love and Thunder as well as Assembled: The Making of Thor: Love and Thunder, a documentary chronicling the movie's production. At the time of writing, Disney has yet to reveal when the MCU blockbuster will be available on 4K Ultra HD, Blu-ray and DVD.
Thor: Love and Thunder follows the titular Odinson as he comes to terms with his place in the universe following the harrowing events of Avengers: Endgame. After adventuring across the cosmos alongside the Guardians of the Galaxy, Thor decides that he needs to discover his inner peace, a quest that is ultimately brought to a halt by Gorr the God Butcher (Christian Bale) who seeks to slaughter every god in the universe.
Thor's Back Home
Thor won't be alone in this battle as the God of Thunder is joined by the likes of Korg, King Valkyrie and Jane Foster who has been transformed into The Mighty Thor after she learns to wield the reforged Mjolnir. Beyond the returning MCU characters, Love and Thunder also introduced a host of new faces to the franchise, including Zeus (Russell Crowe) and Hercules (Brett Goldstein).