Yes! Henry Cavill's Superman Return Seems A Lot More Likely Now
The chances of Henry Cavill returning as Superman look significantly higher with Ben Affleck's latest return as Batman. The open-ended status of Ben Affleck's Batman, Henry Cavill's Superman, and the general uncertainty over larger DCEU has been an ongoing problem for Warner Bros, stemming directly from the panicked revamping of Suicide Squad and later Justice League. The DCEU and its hero roster have remained in limbo ever since, with only Gal Gadot's Wonder Woman and Jason Momoa's Aquaman a sure thing.
When it comes to Henry Cavill's future as Superman, there appeared to be some resolution in sight, with rumors that he would appear at the 2022 San Diego Comic-Con to announce his return as the Man of Steel. While that did not ultimately happen, Dwayne Johnson seemingly pressured WB for Cavill's return with comments he offered at the convention. Just a week later, Ben Affleck might have added even more pressure with the surprising announcement of his appearance in Aquaman and the Lost Kingdom.
Affleck's departure from Batman due to the negative experience of Justice League's reshoots turning the movie into an infamous Frankenstein of a movie is well-known as part of the film's behind-the-scenes issues. This made his return for additional filming for the release of Zack Snyder's Justice League and later joining the cast of The Flash and Aquaman and the Lost Kingdom a very surprising turn of events. In turn, that also makes Henry Cavill's Superman future very relevant to the discussion.
Ben Affleck's Is Returning As Batman, So When Will Henry Cavill As Superman?!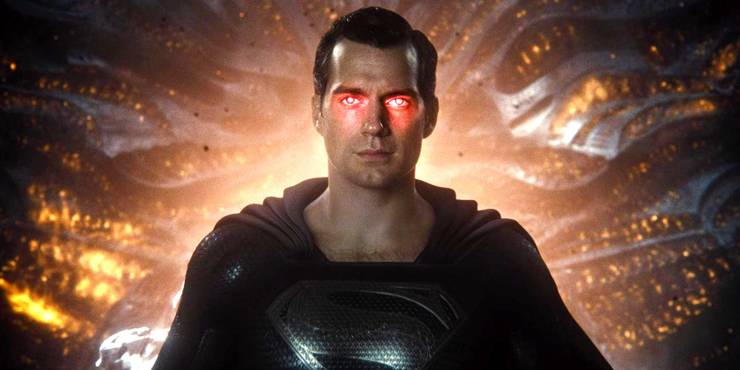 As the response to mere rumors of his SDCC appearance showed, and the palpable disappointment when they did not pan out, Henry Cavill returning as Superman is a must. Ben Affleck appearing in Aquaman and the Lost Kingdom does nothing but add to that being the wisest course of action. It also suggests a cameo, or at least a tease of some kind, in Black Adam might well be feasible for Cavill's Superman.
Considering how certain it looked that his Batman days were over before 2020, Affleck's return in Aquaman and the Lost Kingdom has even raised considerable questions about whether he might continue further. Likewise, Cavill has clearly grown more beloved in the role, with Dwayne Johnson perpetually teasing Black Adam and Superman having a head-to-head battle. Cavill's Superman being associated with Affleck's Batman makes Cavill coming back both a realistic possibility, and the savviest decision for the Man of Steel.
The extent of Affleck's role in Aquaman and the Lost Kingdom remains unknown, but it suggests considerable possibilities. The return of Henry Cavill as Superman to face Black Adam, another long-awaited Superman solo movie, or some other kind of appearance is among them. Time will tell, but with Ben Affleck's Batman coming back one more time, Henry Cavill's Superman should hopefully follow not long after him.