Avatar: The Way of Water Screens Footage for China Film Group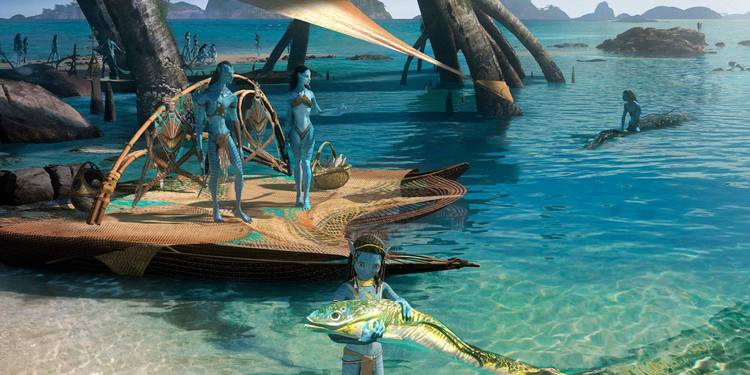 James Cameron's long-awaited Avatar sequel, Avatar: The Way of Water, is still several months away from release. However, in preparation for its worldwide release, footage from the film was recently screened in Beijing for China Film Group.
As reported by China Daily, a clip from the movie was screened for both Disney and China Film Group members along with a message from Cameron himself. The scenes were shown in China's CINITY cinema format of 3D, 4K and high-frame rate. The director stated, "With the first Avatar, we set out to push the limits of the big screen. With the new Avatar films, we're pushing those limits even further." He then highlighted the positive responses to the film in Europe and thanked Chinese film authorities for Avatar's re-release in 2021.
China Film Group is a state-run film distributor and production company, given authority by the State Administration of Radio, Film, and Television (SARFT). It is responsible for a majority of foreign film imports, as well as exportation of Chinese films.
Avatar: The Way of Water does not currently have a release date in China. Only a handful of Hollywood films were given a release date in 2022, including Secrets of Dumbledore, The Batman, Uncharted and Jurassic World Dominion. Most other blockbusters that marked the year were either banned or never given a theatrical release date for unspecified reasons.
Avatar and Chinese Theaters
The apparent lockout began in 2021, the Chinese Communist Party's centennial. There has been speculation that this was partly due to increased tensions between China and the U.S, a notable crackdown on foreign films within the Middle Kingdom and the Chinese state's prioritization of domestically produced films. In response, studio executives in Hollywood have shifted their approach to the Chinese market.