The Marvels' First Footage Reveals Carol, Monica and Kamala Combining Powers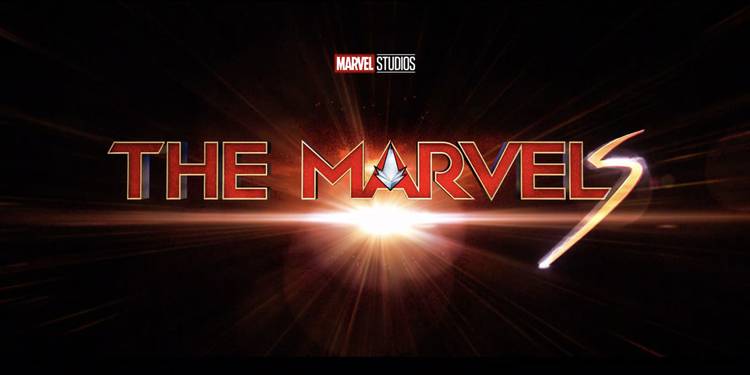 The Marvels is set to introduce a complicated new layer to the eponymous heroes' powers.
Closed door footage from Disney's D23 Expo gave attendees a glimpse of what to expect from the upcoming film, including The Marvels themselves becoming strangely intertwined. CBR can confirm that this includes Brie Larson's Carol Danvers (Captain Marvel), Iman Vellani's Kamala Kahn (Ms. Marvel), and Teyonah Parris' Monica Rambeau all trading places whenever one of them uses their powers.
While this concept is new to the Marvel Cinematic Universe, its comic book precedent is one that has been around for decades. 1975's Captain Marvel #41 by writers Steve Englehart and Al Milgrom, the latter of whom also provided illustrations for the issue, introduced the Nega-Bands. These powerful Kree artifacts should have afforded the otherwise ordinary Rick Jones the powers of Captain Marvel, yet they ultimately forced the two to continuously trade places between the Negative Zone and the Primary Marvel Universe.
Who Is Returning for The Marvels?
The Marvels will see Larson's Captain Marvel joined by Kamala Khan and Monica Rambeau to form the film's eponymous team of superheroes. They will be joined by MCU mainstay Samuel L. Jackson reprising his role as Nick Fury, as well as Zawe Ashton in an unspecified role which is suspected to be that of the film's main antagonist. Development for The Marvels began in 2020, only a year after the first Captain Marvel film. The film has suffered multiple delays due to the COVID-19 pandemic, which ultimately pushed its release date back to almost one year past its originally planned premiere on July 8, 2022. Vellani announced on May 12 that The Marvels had officially finished filming.
Director Nia DaCosta previously opened up about balancing Vellani and Parris' roles within a film that is by all accounts a direct sequel to Larson's Captain Marvel. "It's interesting, and something we thought about and worked through a lot, which was how do we get each of these really big, exciting heroes space in a two-hour film?" DaCosta continued, "Captain Marvel has a history from the first film, Kamala will have her Ms. Marvel show, and Monica Rambeau, we've only seen her a little bit in WandaVision... How do we honor the part of the story they're at in terms of the canon, while also within our story making them equal?"
The Marvels is set to smash into theaters on July 28, 2023.