The Witcher Is Using an Iconic Sandman Set for a Season 3 Scene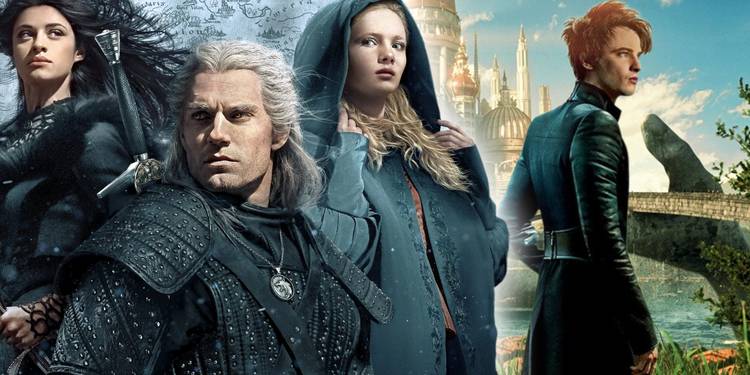 Reports from the set of Season 3 of Netflix's The Witcher suggest the show will bring the cast of the popular fantasy show to a location that featured prominently in the streaming service's recent hit show, The Sandman.
According to Redanian Intelligence, filming is currently taking place at Guildford Cathedral. Production will continue to take place there until Sept. 9. The scenes filmed there are intended for Episodes 7 or 8, which are being directed by Bola Ogun. The cathedral appeared in Netflix's The Sandman, dressed in CGI, as a part of Lucien's library. Filming for the Neil Gaiman project took place in 2021. It's currently uncertain which particular characters are involved in the scenes filmed in the cathedral and if those shots involve any of the show's central three protagonists.
Earlier this summer, filming for The Witcher was briefly interrupted after star Henry Cavill tested positive for COVID-19. Production continued without the star, though scenes featuring his character, Geralt of Rivia, was only able to proceed a couple of weeks later.
Season 3 of The Witcher is set to adapt the events and characters of Andrzej Sapkowski's Time of Contempt, though showrunner Lauren S. Hissrich previously explained there are elements from Blood of Elves and Sword of Destiny that will appear in the upcoming show. She explained, "We approximately do a book a season, but we also make sure that the stories from that book are best in that season of our television show. So sometimes we move those chess pieces around a little bit."
But the third season is not the only Witcher project Netflix is currently producing. In fact, the streaming service offered audiences a glimpse at what it is calling The World of The Witcher, through artwork featuring characters from the live-action series, as well as the anime spinoff, The Witcher: Nightmare of the Wolf.
On top of another anime project, currently titled The Witcher: Sirens of the Deep, Netflix is producing a second live-action show, The Witcher: Blood Origin-- a limited series exploring the Continent's distant past and the elves that once ruled the landscape. At Netflix's TUDUM event, Hissrich also announced a family-friendly Witcher project being developed alongside the main series' third season and the new anime film.
The Witcher Season 3 does not yet have a release date.