How Black Panther: Wakanda Forever Handles T'Challa's Death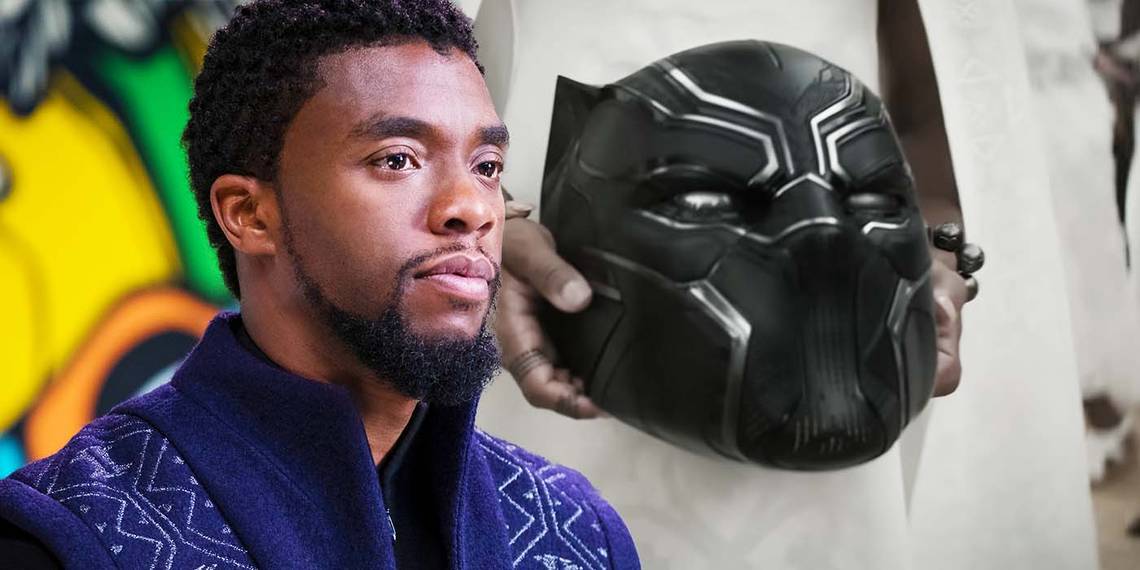 Warning: Contains MAJOR spoilers for Black Panther: Wakanda Forever.
Before it started filming, the big question was about how Black Panther: Wakanda Forever would handle T'Challa's death after the tragic passing of Chadwick Boseman. After defining the role of T'Challa in the MCU through appearances in Captain America: Civil War, Black Panther, and Avengers: Infinity War and Endgame, Boseman died in August 2020. Chadwick Boseman's final credited role came once again as T'Challa as he recorded voice roles for Marvel's What If…? which was released posthumously in 2021.
How the MCU would handle the character of T'Challa has not only been a major question for the franchise because of the unfortunate nature of Boseman's death, but also because of the importance of T'Challa and Black Panther to audiences. A movement pushed for T'Challa to be recast in the MCU, and that avenue was raised again after Thaddeus Ross was recast with Harrison Ford following William Hurt's death. However, Boseman and his role as T'Challa broke new ground for the MCU in Black Panther and the spirit that Boseman brought to the role meant that his portrayal needed to be preserved—something that Black Panther: Wakanda Forever manages well, serving as a tribute to both Chadwick Boseman and T'Challa.
How T'Challa's Death Honors Chadwick Boseman's Death
In Black Panther: Wakanda Forever, it is revealed that Shuri is attempting to save T'Challa from an unspecified illness, but is not able to find a cure in time. One of the major issues that she has to deal with in the wake of her brother's passing is the fact that T'Challa had kept his illness a secret from her for some time. This not only fits to an extent with the proud character of Wakanda's King T'Challa as he is portrayed in the MCU, but also serves to honor Chadwick Boseman's real-life passing.
Chadwick Boseman was diagnosed with colon cancer in 2016, but kept his diagnosis personal, with the exception of a very small group of people outside his own family. His illness and passing came as a huge surprise to many, even those involved with the production. Ryan Coogler noted on Wakanda Forever: The Official Black Panther Podcast that his last conversation with Boseman had been Coogler offering for Boseman to read the Black Panther 2 script he had written, unaware of Boseman's health. By having T'Challa mirror this choice in Black Panther: Wakanda Forever, the movie honors Boseman's own choice to share his personal situation with a select few.
Wakanda Forever Handled T'Challa's Death The Best Way Possible
It was never going to be possible for Black Panther: Wakanda Forever to satisfy all audiences with how it handled the character of T'Challa in the wake of Chadwick Boseman's death. However, the movie manages to handle the situation in the best way that it possibly could. While still remaining an action-driven Marvel movie, Black Panther: Wakanda Forever also serves as a tribute to T'Challa and Boseman while exploring how those around the character struggle with his death but cherish his memory.
After documenting Shuri's (Letitia Wright) attempts to save T'Challa, his funeral procession holds an important place in the introduction of the film, making it clear that the character will not be forgotten. In the scene, the Wakandans wear funeral white (a traditional color of mourning in many cultures). In Black Panther: Wakanda Forever, Shuri continues to wear white throughout much of the film demonstrating the difficulty she has in moving on from T'Challa's passing, beyond not being able to take part in the ritual burning of the funeral clothes. Through this simple gesture, T'Challa and Boseman have a presence throughout the movie without being shown many times.
In the Black Panther: Wakanda Forever mid-credits scene, Nakia (Lupita Nyong'o) introduces Toussaint (Divine Love Konadu-Sun), T'Challa's son, which provides new hope and helps to ensure the longevity of T'Challa and Boseman's legacy in the MCU. Shortly before this, as Shuri finally burns her mourning clothes and acknowledges her brother's death fully, an important detail perfects the movie's tribute to the character and the actor. The archival shots from earlier movies that are shown of Chadwick Boseman as Shuri's memories of him are all of him in his normal attire, not his Black Panther costume. Black Panther: Wakanda Forever ends on a perfect moment of tribute to both Chadwick Boseman and T'Challa, not as the icons or superheroes they were seen as, but as the real people they were.
Toussaint Satisfies Those Recast T'Challa Theories
With calls to recast not just Black Panther, but T'Challa, Black Panther: Wakanda Forever faced a difficult situation with the fanbase. While Shuri becomes the new Black Panther, the protector of Wakanda, Kevin Feige and other Marvel creatives stated that they would not recast T'Challa himself. While arguments against recasting T'Challa ranged from honoring the memory of Chadwick Boseman to the shoes being simply too big to ask any actor to fill, Black Panther: Wakanda Forever found a clever workaround.
By introducing Toussaint, the young Prince T'Challa, son of King T'Challa in the Black Panther: Wakanda Forever mid-credits scene, Marvel can work towards satisfying a wider range of people. For proponents of theories for recasting T'Challa, Toussaint is able to grow up over the course of the MCU (either in real-time or through a fictional, faster aging process), and can become T'Challa the Black Panther in his own right. This way, the MCU will still be able to tackle King T'Challa storylines from the comics without having to directly recast Chadwick Boseman's iconic role.
Does T'Challa Die In Marvel Comics? What Happened In His Story
The death of a comic book superhero is not massively unusual, and many of the characters that appear in the MCU have died in the Marvel comics (often several times). With Chadwick Boseman's unfortunate passing and the decision to not recast T'Challa directly, it seems that T'Challa is dead in the MCU and will remain so. However, that's a break from the character in the source material as T'Challa has never died in the comics (at least not exactly).
T'Challa is almost killed multiple times in the comics, perhaps most notably when he fights Killmonger in ritual combat and loses the title of Black Panther before being healed and reclaiming the title, a story that was adapted for the first Black Panther movie. T'Challa also meets a version of himself from the future in one storyline, and discovers that version is terminally ill. Despite attempts to save him, this version of T'Challa from the future fell into a coma and was eventually killed by Man-Ape. While this future version of T'Challa died, the main version did not.
One other notable occasion in the comics that ties into some of the choices made in Black Panther: Wakanda Forever, sees T'Challa left in a coma by Doctor Doom in a plan with ties to Namor. While T'Challa was in a coma, Shuri took on the mantle of Black Panther, and when T'Challa awoke from his coma, he ultimately gained different powers. While Chadwick Boseman's version of T'Challa is confirmed to have died in Black Panther: Wakanda Forever, the character will still exist in the Marvel comics and will clearly live on in the MCU through the people he touched.