No Game No Life Author Responds to Criticism Over Lack of Black Characters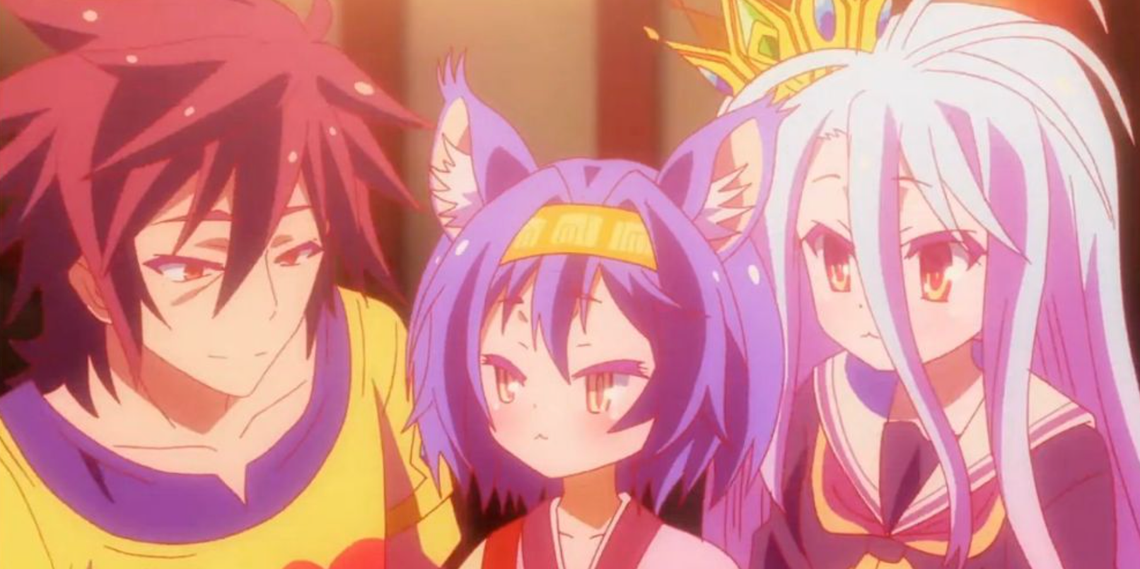 No Game No Life's author Yuu Kamiya came under fire in a direct message about his series' lack of black characters, and he made his blunt answer public on his personal account.
The writer openly discussed the DM on Twitter, claiming that a reader scolded him for not including enough people of color in his series. This criticism stated that there were black people in medieval Europe and that Kamiya's choice to remit them was a misstep. His response was to state that Disboard, the location of the series, was not located in medieval Europe and that there "are usually brown-skinned characters" in his work. He also doubled down and asked whether medieval Europe featured elves or people with "furry ears."
He commented on the tweet to expand on his answer with something more reflective. He discussed his wide cultural background and how he might be leaning more heavily on his Japanese background than his Western one. Kamiya was born in Brazil and spent his childhood in the United States; He is of Japanese, Italian, and Portuguese descent. He pondered in his message whether his closeness to his Japanese roots made him disconnected from Western influences.
The tweet had a variety of differing opinions in the comments, with some calling Kamiya's response out for being inappropriate or unprofessional and others pointing to excessive "political correctness" as the motive behind the criticism.
No Game No Life is an isekai genre light novel that tells the story of a pair of siblings -- Sora and Shiro -- who dominate the world of online gaming on Earth under the username Blank. They are soon challenged to a game of chess by a god from another reality and come out victorious. Afterward, they are offered the chance to live in a world that centers entirely around games. They soon find themselves in a position of authority and become representatives for humanity, seeking to conquer all the other species.
The series has been running since 2012 and is still ongoing. It has published eleven novels since its inception and has jumped mediums with a manga started in 2013, and a spinoff titled, No Game No Life, Please! in 2016. The series also had an anime adaptation in 2014 which ran for 12 episodes, with a movie titled No Game No Life: Zero released in 2017. Both of these were produced by Madhouse, who also helmed One-Punch Man season 1, Death Note, Hunter x Hunter and many more.
No Game No Life's anime is available to stream on Hulu.
Source: Twitter