New Guardians of the Galaxy Vol. 3 Clip May Conceal the MCU's First F-Bomb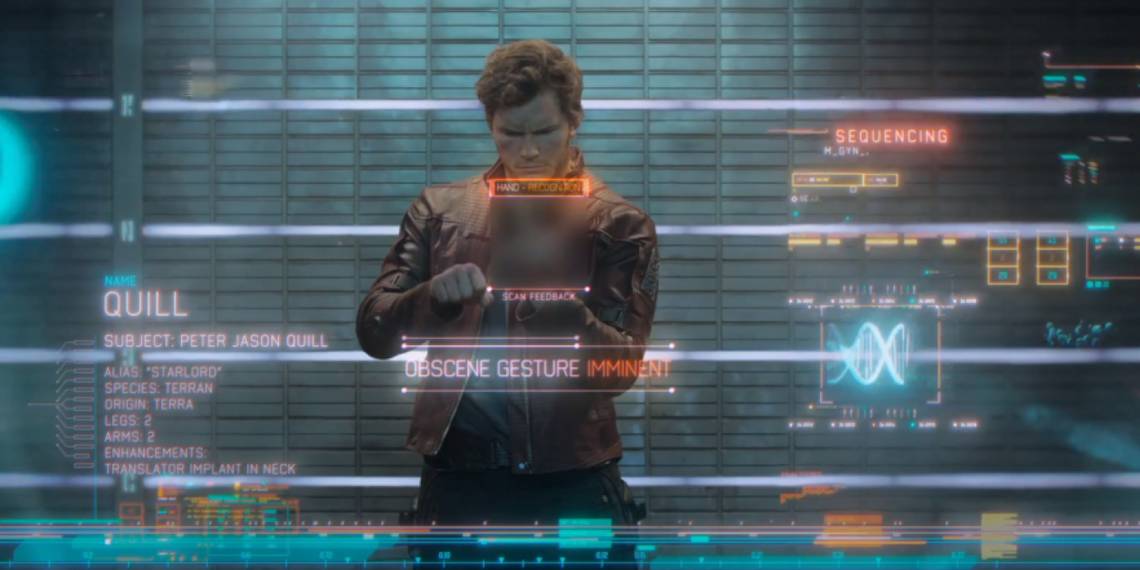 In a new clip from Guardians of the Galaxy: Vol. 3, Star-Lord appears to drop a certain swear word, which would be the first of its kind in the MCU.
A new clip from Guardians of the Galaxy Vol. 3 has just dropped, and it may be hiding the first-ever use of the F-word in the Marvel Cinematic Universe.
Marvel Studios' official YouTube shared the 45-second scene from the upcoming movie on Friday, April 21. It features the full team, aside from Rocket Raccoon, leaving a house and arguing about the old Earth car that several characters are getting into. Nebula, played by Karen Gillan, has trouble unlocking the passenger side door, leading Chris Pratt's Peter Quill to yell, "Open the [bleep] door!" Although the word is censored, context suggests that it's one which hasn't yet been used in any of the MCU's movies or TV series.
In addition to giving an F-bomb to Marvel's favorite A-holes, the clip connects a few dots about the movie's plot points while still leaving a lot of questions. It appears to take place right before a moment in one of Guardians of the Galaxy Vol. 3's trailers, in which Star-Lord is the one having trouble with the car, and right after another scene in which Drax is having trouble with a couch. There's also a reference to protecting Rocket from someone coming from him, and many of the movie's humanoid animals are present, although silent.
The Guardians of the Galaxy on One Last Ride
Guardians of the Galaxy Vol. 3 wraps up a trilogy that began in 2014 and introduced several beloved characters to the MCU, who have since appeared in films like Avengers: Infinity War, Avengers: Endgame and Thor: Love and Thunder in addition to their title franchise. The upcoming Vol. 3 marks the end of director James Gunn's involvement in Marvel Studios, and may also be a farewell to one or more cast members.
The movie stars Pratt and Gillan along with Dave Bautista as Drax, Zoe Saldana as Gamora, Pom Klementieff as Mantis, Vin Diesel as the voice of Groot and Bradley Cooper as the voice of Rocket, with Sean Gunn providing motion capture for the CGI character. There will also be several newcomers, such as Will Poulter as Adam Warlock and Chukwudi Iwuji's villain, the High Evolutionary. Maria Bakalova will reprise her role from The Guardians of the Galaxy Holiday Special as the voice of Cosmo the Spacedog.
Fans will get to the truth of Star-Lord's rough language when Guardians of the Galaxy Vol. 3 arrives in theaters on May 5, 2023.
Source: YouTube