Demon Slayer Takes Over Shinjuku Station to Promote... Milk?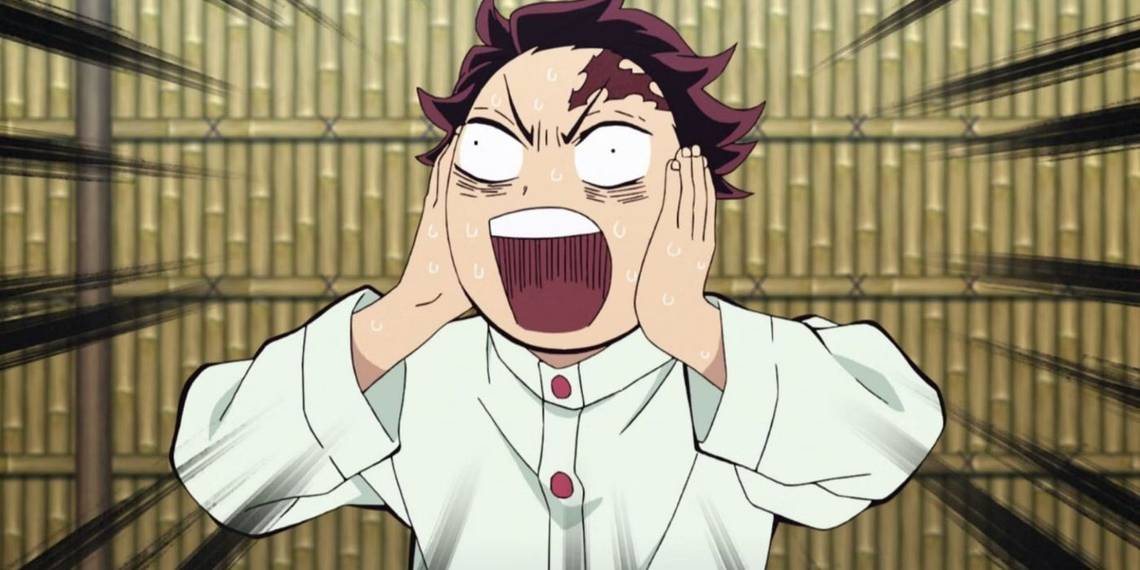 Fans have long since wondered how Demon Slayer's Tanjiro acquired his hard skull, and it turns out his secret lies in his calcium-dense beverage of choice, milk.
As per Anime News Network, adorable chibi versions of various Demon Slayer characters will take over Shinjuku Station, telling moo-ving visitors they need to drink some milk. An 80-meter poster and several monitors have been set up around the underground section of Shinjuku Station where characters such as chibi Rengoku and chibi Nezuko greet travelers with "oishi!" and "gyu." The collaboration between Demon Slayer and Meiji, the makers behind Meiji Oishii Gyunyu milk brand, will occur from April 17 to April 23.
鬼滅の刃

明治
おいしい牛乳

巨大広告!!
新宿駅 pic.twitter.com/3eNw4D8wFL

— ツイッター 鬼滅の刃 (@tw_info_kmt) April 16, 2023
「鬼滅の刃」×「明治おいしい牛乳」第3弾、新宿駅に"明治おいしい牛乳隊"が出動https://t.co/PNl8y2Pu9i#鬼滅の刃 pic.twitter.com/uYmvJFaSnc

— コミックナタリー (@comic_natalie) April 10, 2023
About Demon Slayer's Amusing Milk Collaboration
This a-moo-sing collaboration does not stop at just the posters and monitors. Fans can participate in a raffle where they have the chance to win a cup featuring the chibi Demon Slayer characters chugging milk or acrylic standees featuring one of the characters. The characters include Tanjiro, Nezuko, Inosuke, Zenitsu, Hashiras Giyu, Shinobu, Rengoku, Tengen, Mitsuri and Muichiro. Fans must collect and send in three "points" worth of logos from the milk brand packages to enter. 1,000 winners could win the cup, while 9,000 winners could win the acrylic standees..
Although his skull is mighty and hard, thanks to his daily intake of milk, Tanjiro can't only rely on his head to protect him. Demon Slayers use special blades called Nichirin Swords, designed to slay demons due to the blade being forged in areas filled with sunlight year-round. As sunlight is the demons' weakness, a Demon Slayer's sword will prove to be their downfall should their necks meet their blade. As such, the Demon Slayers' and humanity's survival are at risk when two demons from Muzan Kibutsuji's Twelve Kizuki seek to destroy the swordsmiths' village in the "Swordsmith Village" arc.
Based on the best-selling manga series written and illustrated by Koyoharu Gotouge, Demon Slayer received an anime adaptation by ufotable in April 2019. Sales for the manga sky-rocketed following the airing and conclusion of the first season of the anime and has recorded 150 million copies in circulation as of February 2021. The series follows Tanjiro Kamado, who must find a way to change his sister Nezuko back into a human after a demon named Muzan Kibutsuji turns her into a demon. But first, he must go through twelve of Muzan's most powerful demons under his power.
Demon Slayer: Kimetsu no Yaiba's "Swordsmith Village" arc is currently airing and available to stream on Crunchyroll.
Source: Anime News Network, Twitter