Pixel 7a Vs. Pixel 7: It's Actually Kind Of Ridiculous How Similar These Phones Are
The Pixel 7a is here, and instead of being similar to its predecessor, its features and design make it much more like the Pixel 7. Last year, the Pixel 6a took the stage as one of the most popular smartphones in the sub $400 segment. Although the Pixel 6a looked like the Pixel 6, the differences between these smartphones outweighed the similarities. That changes with the Pixel 7a.
The Pixel 7a looks and feels similar to the Pixel 7, though there are some differences on the outside. The latter provides better screen protection as it features the Corning Gorilla Glass Victus, compared to the Gorilla Glass 3 on Pixel 7a. The flagship's rear panel is also made of Victus, whereas the more affordable option has a well-built plastic back. While the Pixel 7 comes in three colors — Obsidian, Snow, and Lemongrass — the Pixel 7a is available in Charcoal, Snow, Sea, and an exclusive, online-only Coral color.
Pixel 7a Vs. Pixel 7: Screen, Processor, And Cameras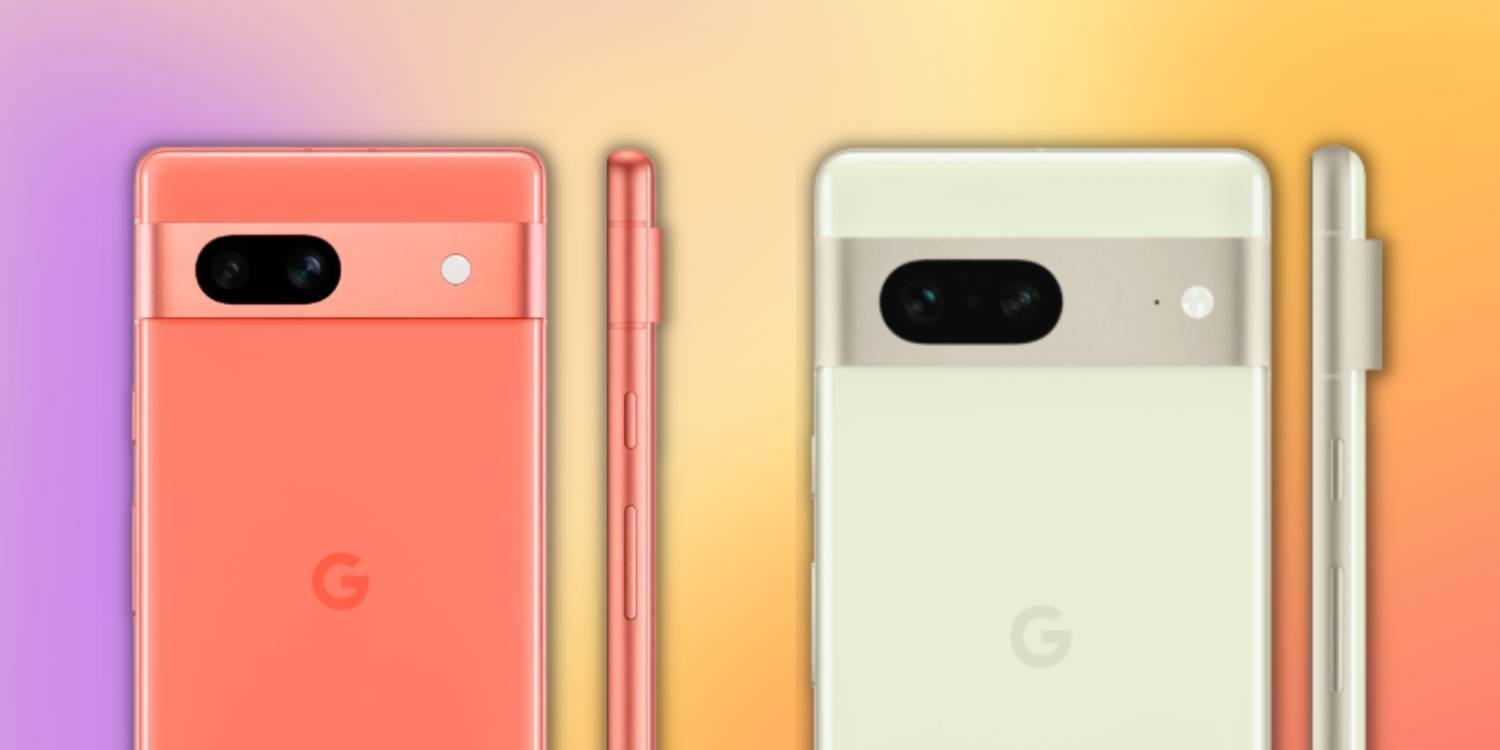 The Pixel 7 has a slightly larger 6.3-inch display with narrower bezels than the 6.1-inch display on the 7a. However, both OLED panels support up to 90Hz refresh rate and have a similar resolution. Under the hood, both phones are equally powerful, as they feature Google's Tensor G2 (5nm) chipset and 8GB of LPDDR5 RAM. However, the company limits the A series model to 128GB of storage, whereas the high-end device offers up to 256GB of storage.
Cameras are where the Pixel 7a vs. Pixel 7 comparison gets really interesting. Last year's Pixel 7 came with a 50MP (f/1.9) primary sensor, a 12MP (f/2.2) ultrawide lens, and a 10.8MP (f/2.2) selfie shooter. Well, the Pixel 7a, which is about $100 cheaper, features a relatively small but sharper 64MP (f/1.9) main camera, along with two new 13MP (f/2.2) ultrawide and 13MP (f/2.2) front sensors. With these sensors, photos and videos taken with a Pixel 7a should be nearly as good as those captured on a Pixel 7.
Although Google has reserved the features like Cinematic Blur for the premier Pixel 7, other features like Magic Eraser, Real Tone, Face Unblur, and Night Sight are available on both phones. To power the chipset and the cameras, the Pixel 7a has a 4,385 mAh battery (up to 18W wired charging), similar to the 4,355 mAh battery (up to 20W wired charging) on the Pixel 7. The low-cost model also supports wireless charging, albeit at a slower rate.
Pixel 7a Is A More Affordable Pixel 7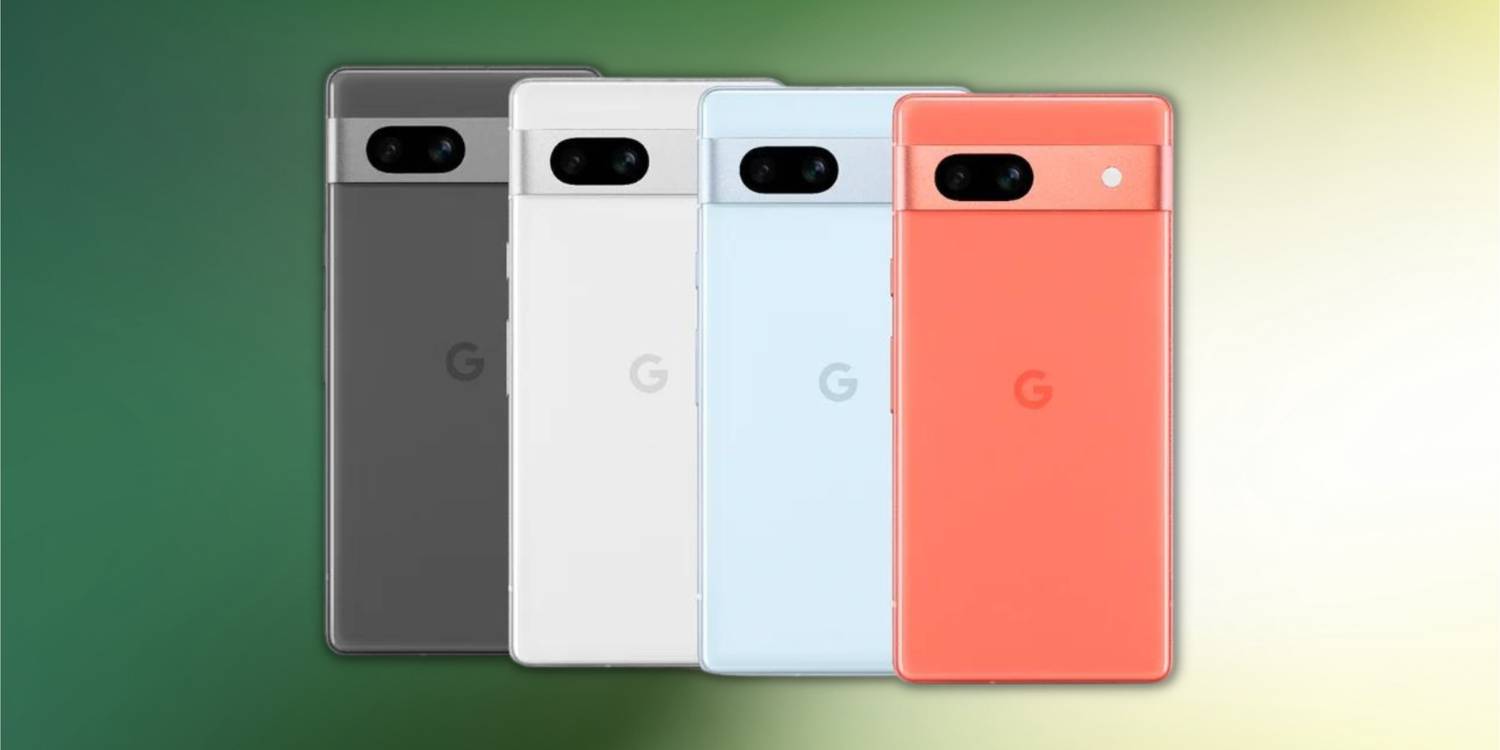 Other features on both phones include an in-display fingerprint unlock, Titan M2 security chip, VPN by Google One, dual speakers, and Wi-Fi 6e. Android updates are yet another aspect where Google follows a similar approach. From the phones' launch date, the company promises three years of Android and five years of security updates for both phones. Given that both smartphones are absurdly alike, buyers could make their decision based on the price.
Pixel 7 (128GB) frequently drops to $499, making it a better deal. If someone wants a higher storage variant, Pixel 7 (256GB) is the only option. On the other hand, if someone wants a phone that will last longer and doesn't mind slower wireless charging, the $499 Pixel 7a is an equally good option. For all intents and purposes, the Pixel 7a is a more affordable Pixel 7.