Marvel's Spider-Man Remastered PC Trailer Reveals New Features, Pre-Order Content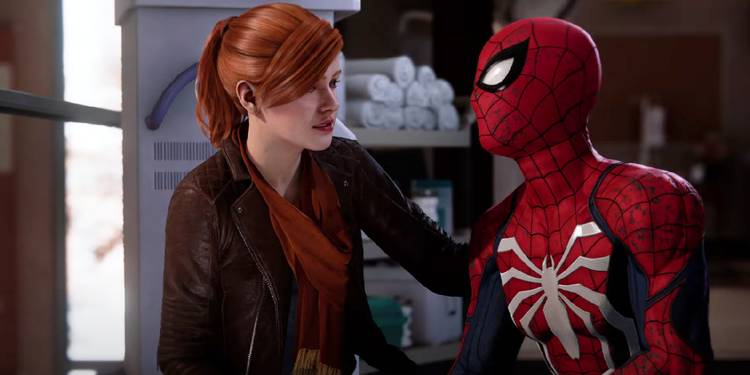 PlayStation has released a new trailer for Marvel's Spider-Man Remastered, highlighting the various features the game's upcoming PC port has to offer.
The trailer reveals that the PC version of the critically-acclaimed Spider-Man game will feature improved shadows, ultrawide display support, ray-traced reflections, an unlocked framerate, Nvidia DLSS and DLAA support and, finally, DualSense controller support. Moreover, the video description reveals that those who pre-purchase the title will unlock early game content, including the Iron Spider Suit, the Velocity Suit, the Spider-Punk Suit, the Spider-Drone Gadget and five skill points.
Marvel's Spider-Man Remastered, the worlds of Peter Parker and Spider-Man collide in an original action-packed story. Play as an experienced Peter Parker, fighting big crime and iconic villains in Marvel's New York. At the same time, Peter's struggling to balance his chaotic personal life and career while the fate of Marvel's New York rests upon his shoulders. Following the events of the main story of Marvel's Spider-Man Remastered, experience the continuation of Peter Parker's journey in Marvel's Spider-Man: The City That Never Sleeps DLC, three story chapters with additional missions and challenges.
Developed by Insomniac Games and published by Sony Interactive Entertainment, Marvel's Spider-Man originally released exclusively for the PlayStation 4 on Sept. 7, 2018. Spider-Man Remastered (an upgraded version of the game featuring enhanced visuals, all the downloadable content preloaded and other bonuses) released exclusively for the PlayStation 5 on Nov. 12, 2020 -- the same day as the spinoff game Marvel's Spider-Man: Miles Morales. However, Spider-Man Remastered is only available on PS5 through the Ultimate Edition of Miles Morales.
Insomniac's Marvel Video Game Universe Is Growing
Early this past June, it was announced that Spider-Man Remastered would be getting a standalone PC release courtesy of Nixxes Software. The port is slated for release on Friday, Aug. 12. Nixxes is also working on a PC port of Miles Morales, which is expected to release sometime this fall. Meanwhile, Insomniac is currently working on a full-blown sequel, Marvel's Spider-Man 2, which is slated to launch for the PS5 in 2023. Insomniac has also announced Marvel's Wolverine, a standalone PS5 game set in the same universe as Spider-Man.
Marvel's Spider-Man Remastered is currently available for the PlayStation 5. The game releases for the PC on Aug. 12.