Secret Invasion Show To Start Reshoots Soon With New Writer On Board
Christopher McDonald confirms Secret Invasion will soon undergo reshoots with a new writer attached. As Marvel expands itself into The Multiverse Saga comprising Phases 4, 5, and 6, Disney+ is facilitating its plans to bring to life several comic book characters and arcs. After Black Panther: Wakanda Forever culminates Phase 4 in November, Ant-Man and the Wasp: Quantumania will usher in a new era for the MCU, followed by a number of new TV projects that will go directly to streaming. One of the most anticipated of these series is Secret Invasion, based on the 2008 comic book storyline of the same name by Brian Michael Bendis and Leinil Francis Yu.
Plot details on the show are decidedly slim. But Kevin Feige has confirmed that Secret Invasion won't replicate the scale of the original story; rather, the essence of the arc will be captured through the elements of paranoia and political skepticism. With the Earth under threat of a subversive invasion from the Skrulls, Former SHIELD director Nick Fury (Samuel L. Jackson) and his Skrull associate Talos (Ben Mendelsohn) will reunite after Spider-Man: Far From Home confirmed their continued partnership. Cobie Smulders, Martin Freeman, and Don Cheadle are also reprising their MCU roles, with McDonald, Olivia Colman, Emilia Clarke, Killian Scott, Kingsley Ben-Adir, and Carmen Ejogo appearing as key characters. Kyle Bradstreet serves as the showrunner for Secret Invasion and has contributed to most of the writing.
Now, in a new interview with Awards Focus, Christopher McDonald revealed that reshoots are impending for Secret Invasion, and he will travel to London to work on them. The Hacks star confirmed that the creators have also hired a new writer, who is helping improve the story and giving it more emotional and narrative depth. McDonald didn't elaborate much on the scope of the reshoots, nor did he reveal how long they would continue. Read what he said below.
We're actually heading back to London on Tuesday to do additional scenes. They're doing reshoots in a way that's making the story better. Apparently, there's a new writer in there. He's amped it up, and the series is going so much deeper than before.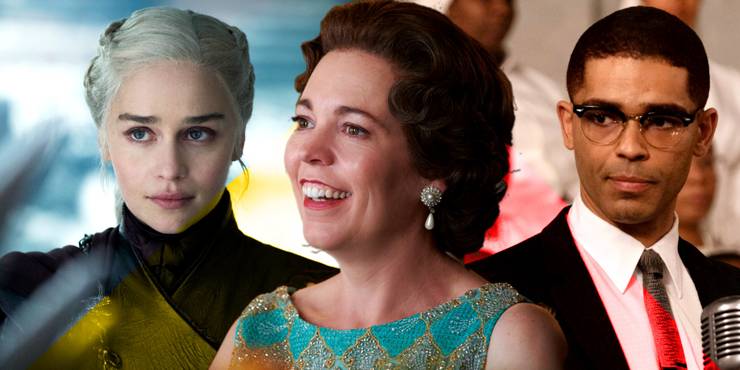 Principal photography on Secret Invasion commenced in September 2021, and filming continued until April 2022. The reshoots, however, are not unexpected, as there were always plans for additional filming to occur across Europe. Jackson had also indicated in mid-June that after finishing work on The Marvels, he would return to London to refilm some scenes for Secret Invasion. Recently, during Marvel's San Diego Comic-Con panel, the first footage for Secret Invasion was unveiled, which saw Jackson's Fury return to Earth and meet up with Talos and Maria (Smulders). The video also included the first looks at Colman and Ben-Adir, as well as scenes featuring Clarke in action. Earlier, many were curious why Marvel did not release that clip online, but now it seems it could have been because the studio wanted to change some aspects of the footage.
Unlike before, when reshoots used to be concerning, they have now become a standard procedure for major studios, especially when it comes to big-budget projects. Reshoots allow additional time for the VFX to be updated while sprucing up the emotional beats, connectivity, and coherence. Although one unusual thing is that Secret Invasion has brought a new writer on board to work on reshoots. So it's possible that the show could be making some significant changes to the story. But the good news is McDonald is confident about the new writing, suggesting that it's fine-tuning the profundity of the show. While the identity of the new writer continues to remain a mystery, it's evident that they are helping make the much-anticipated Secret Invasion show more compelling. Hopefully, this extra work will bode well for the miniseries, enabling it to deliver the impact people expect.