Thor: Love and Thunder's Post-Credits Scenes, Explained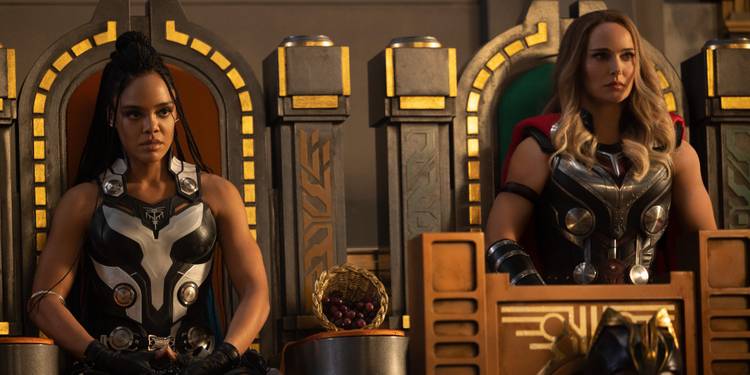 One of the most interesting aspects of the Marvel Cinematic Universe is how it's revamped the idea of post-credits scenes. It brought the fad back to the point that many modern movie fans think Marvel Studios started the trend. Well, as expected, Thor: Love and Thunder has a couple of stingers in the wake of Chris Hemsworth's Odinson and his allies emerging victorious over Christian Bale's Gorr. Both tease intriguing futures to come for key folks who defended New Asgard, so let's break down what these sequences entail.
Thor: Love and Thunder's Mid-Credits Brought Hercules to the MCU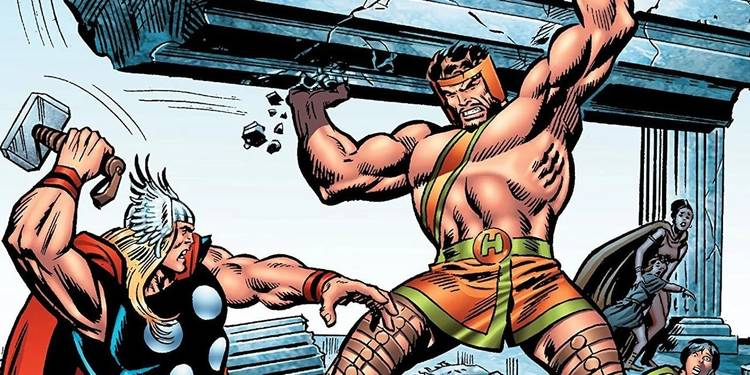 Early on in Love and Thunder, Thor, Valkyrie and Jane/The Mighty Thor ran afoul of Russell Crowe's Zeus in Omnipotence City. They stole his Thunder Bolt and left him badly wounded, but the mid-credits had Zeus recovering with his maidens. Zeus was upset people stopped believing in gods and felt even Thor made a mockery of him. It's why, inside his dark chambers, he told a mysterious person in the shadows to avenge him. He set this person loose on a war mission to hunt down Thor, revealing Hercules. The Olympian was played by Ted Lasso's Brett Goldstein, who cut a very angry figure.
In the comics, while Hercules and Thor have worked together in the Avengers, they've also run into conflict at times. Thus, it remains to be seen if Hercules will use other Greek gods as part of this kill mission or if he'll roll solo. If it's the latter, this could put him on the path to becoming an Avenger, but seeing as he's not jolly at all in his brief screen-time, much like Goldstein's Roy Kent in Ted Lasso, this Hercules could be changed into a god-slaying warrior looking to win Zeus' approval. However, this might open a window for Thor to help him get over any daddy issues, given how Odin was with him and Loki.
Thor: Love and Thunder's Post-Credits Had Jane in Valhalla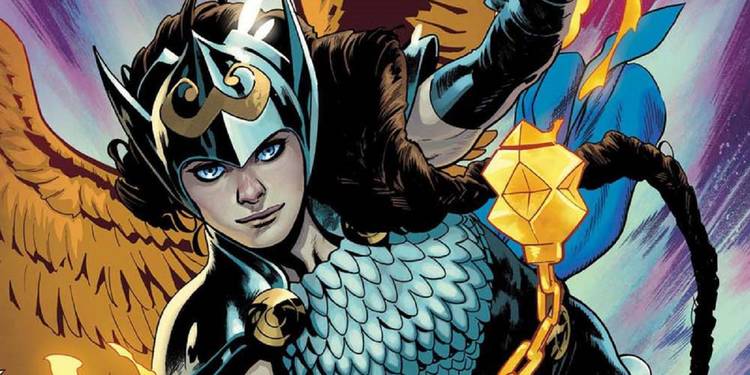 In Love and Thunder's finale, Jane used Mjolnir one last time to help Thor against Gorr, but it drained her life essence. She was already weakened from cancer, so she died. The post-credits, though, showed Jane in white angelic garb arriving in Valhalla after her warrior's death. She was greeted by Idris Elba's Heimdall, who thanked her for helping his people, especially his son, during Gorr's rampage. He welcomed her to meet the others, which hints she'll hold council with Thor's parents, Odin and Frigga, and maybe even the Loki who died in Avengers: Infinity War.
Notably, in War of the Realms, Jane became a Valkyrie. It tied into Odin thinking she could still do some good in the land of the living after cancer took her, so he could use his powers like in the books to put Jane on this path in the MCU. Jane would welcome it, especially after Valkyrie told her she'd be perfect for any heroic job. Additionally, Jane may end up bringing other Valkyries back, as well as Heimdall and the Warriors Three, if New Asgard needs defending from the likes of Zeus. Ultimately, this has fans wondering if she will reunite with Thor, rekindle a romance and help him raise Gorr's daughter.
See how these key scenes unfold in Thor: Love and Thunder, now playing in theaters.