Tony Stark Got Tricked Into Giving Black Cat Her Own Iron Man Suit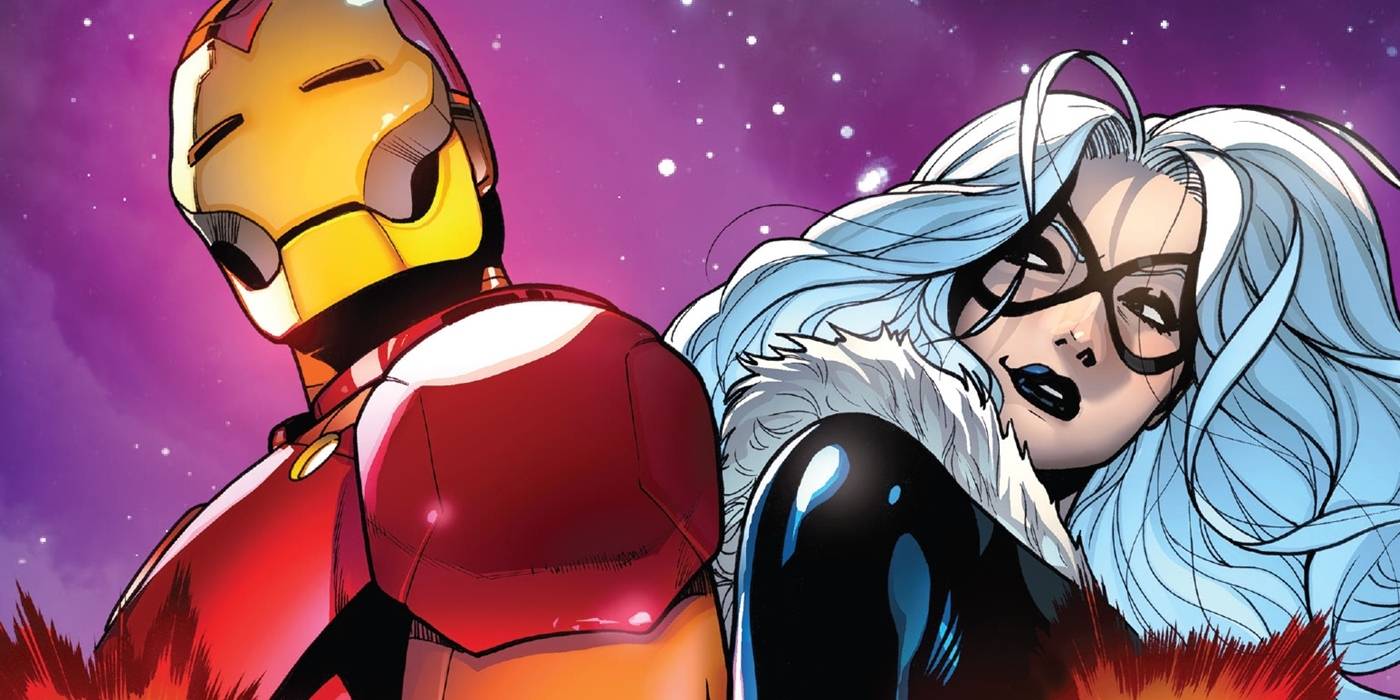 In one of Iron Man's most recent comic adventures, Felicia Hardy aka Black Cat uses the skills that made her famous and actually tricks one of the smartest people in the world to give Felicia her own Iron Man suit.
Black Cat made her first appearance The Amazing Spider-Man #194 as an antagonist but quickly became an antihero who wouldn't hesitate to pick up the reins of heroism in times of crisis–which was recently shown in the King In Black event–though she is primarily a master thief which lands her squarely in the antihero category. In her most recent comics runs, Black Cat uses her powers of bad luck projection to get away with even the most complicated of heists, even successfully stealing from Doctor Strange's Sanctum Sanctorum on more than one occasion. Tony Stark aka Iron Man has absolutely no need to rob anyone as he is a billionaire genius with the intelligence and the means to build any suit of high-tech armor he can think of–something that makes him the perfect target for one super powered cat burglar.
In Iron Cat #3 by Jed MacKay and Pere Pérez, Stark and Hardy are in the middle of setting a trap for a villain who previously stole a suit of armor from Iron Man, a suit that was inspired by Black Cat's original design but with some impressive Stark improvements. Earlier in this series, Black Cat broke into Tony's lab and built herself an Iron Man suit and called it the Iron Cat. While Tony was angry, he couldn't help himself from building an even better version of Black Cat's suit, a suit that was stolen by Felicia's ex-girlfriend and former criminal partner, Tamara Blake. In this issue, Stark and Hardy have decided to work together to get the suit back in order to keep Tamara from using it to commit dangerous crimes–though in true Black Cat fashion, things aren't as they initially seem as far as her partnership with Tony Stark goes.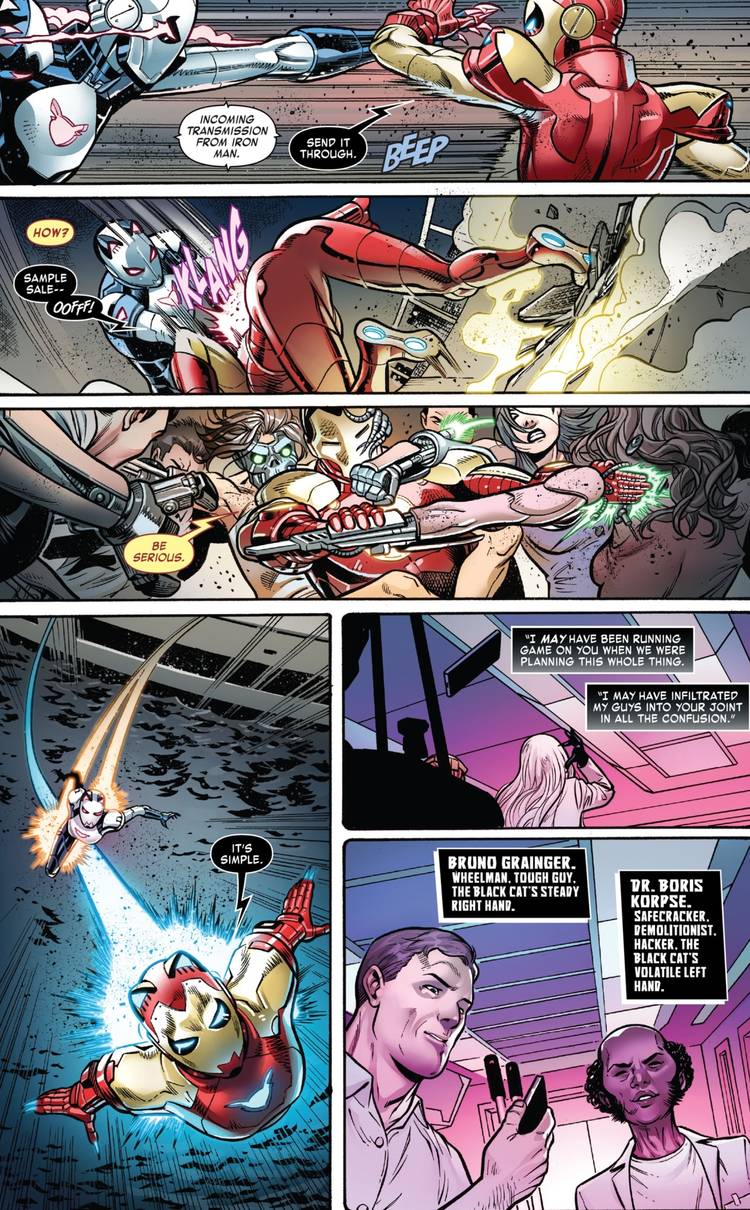 When Black Cat and Iron Man were coming up with the plan to capture Tamara, Black Cat secretly had her crew infiltrate Tony's lab using the access she was granted and then used her designs to have Stark's own equipment build Felicia yet another Iron Cat armor–one she alone has remote access to and uses in this issue. Basically, because the Avenger decided to work with Black Cat to take down a common bad guy, he got seriously played and lost an entire suit of armor in the process.
By the end of the issue, the villain Madame Menace rises to power, trumping the immediate threat of Tamara–who was working with the much more dangerous villain–and completely overshadowing Black Cat's thievery of Iron Man's equipment. So, as it stands, Black Cat has her very own suit of Iron Man armor unencumbered by Tony Stark's influence which Tony himself is not actively trying to get back given the dire situation at hand. This all means that Tony Stark was effectively tricked into giving Black Cat her own Iron Man suit which proves once again how good Black Cat really is at what she does.