X-Men's New Explosive Team Are Violently Adorable in Variant Cover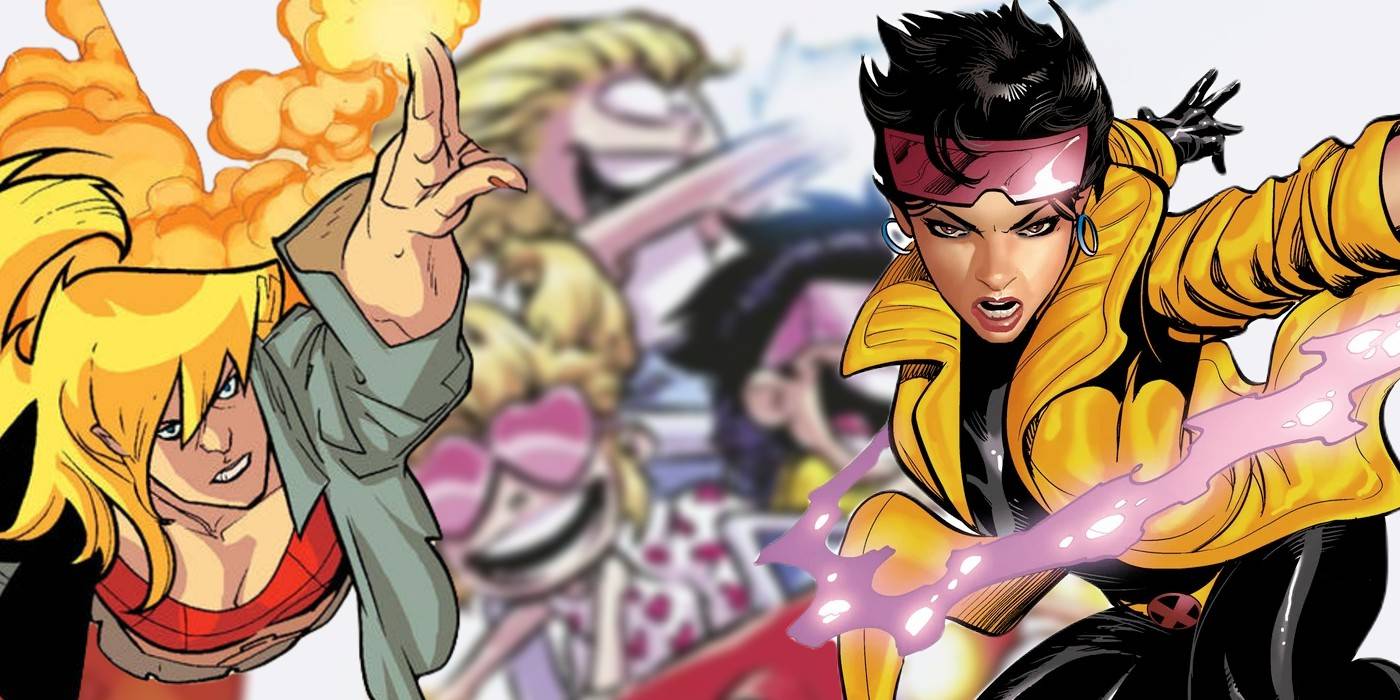 An adorable new variant cover for the upcoming X-Terminators #1 showcases the epic all-female X-Men team consisting of Wolverine, Jubilee, Dazzler, and Boom Boom, at both their cutest and most explosive!
The name X-Terminators has a long history in the X-Men universe, dating back to the 1980s when the original 5 X-Men first used the team name after leaving the Xavier's School when they were posing as mutant-hunters but were secretly collecting young mutants, including Boom Boom. Most recently used for a short-lasting team introduced in Cable Reloaded #1, the X-Terminators team introduced in X-Terminators #1 will be the first all-female version of the team, and the third iteration to include the explosive mutant Tabitha Smith, or Boom Boom.
All four of the powerful X-Women featured in X-Terminators are fan favorites, and while Wolverine and Jubilee have had some spotlights in the Destiny of X era in X-Men and Excalibur, this will be the first time in ages that Alison Blaire (Dazzler) and Boom Boom are featured prominently in an X-Book. All three of the main mutants featured, Dazzler, Boom Boom, and Jubilee, all have abilities that include explosions or pyrotechnics, a similarity that actually made Tabitha and Jubilation teenage rivals when they first met on the island of Genosha in the 1980s event X-Tinction Agenda. X-Terminators - written by Leah Williams (Trial of Magneto, X-Factor) with art by Carlos Gomez (Marvel UK Spectacular Spider-Man, America Chavez: Made In The USA) - focuses on the apparent kidnapping of Tabitha, Alison, and Jubilation, after Jubilee and Boom Boom take Dazzler out for a night on the town to cheer her up after a bad breakup. Laura Kinney, once known as X-23 and now going by Wolverine alongside her father Logan, goes on a mission to rescue the kidnapped mutants and all four end up trapped "elaborate death traps by a mysterious new army of enemies."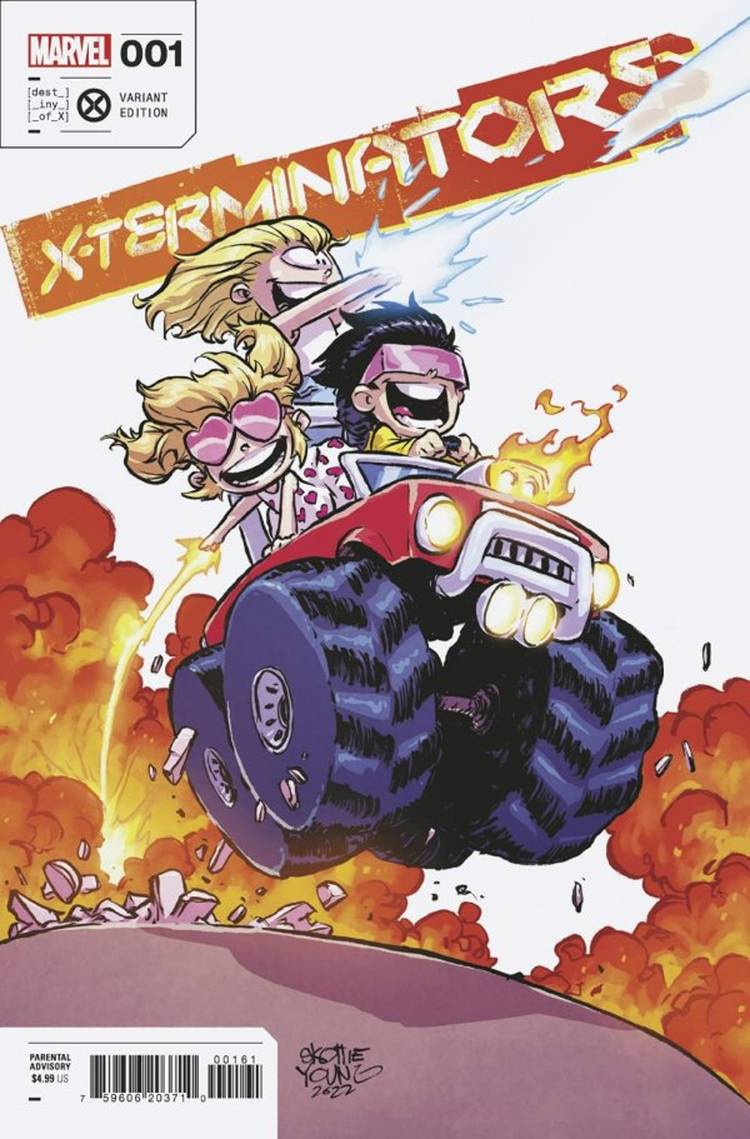 The adorable variant cover for X-Terminators #2, illustrated by Skottie Young, perfectly honors the ridiculous and explosive nature of the new series while also making three of Krakoa's most bombastic mutants into epically cute babies. Skottie Young most recently illustrated all 18 issues of the acclaimed Strange Academy series, but is also known for creating "baby variant" covers featuring pretty much every Marvel Comics character, from Black Panther, to The Fantastic Four, to even someone managing to make a baby Galactus look adorable. Young's disarmingly cute covers are always a brilliantly ironic twist on the comics, that are often quite violent, intense, and adult and X-Terminators is no different. The writer of the series Leah Williams has called the plot and writing "gleefully transgressive," that is all at once, "...sexy, stupid, and chaotic." With Marvel promising that the series will be a grindhouse-inspired action packed adventure, sure to be filled with explosive mutant fighting and bloody, gory battles, Young's baby variant cover is the perfect juxtaposition for the series.
The X-Men's newest team, featuring the all-female cast of Wolverine, Boom Boom, Dazzler, and Jubilee, are going to make a wild splash on the scene when their new series debuts, and Skottie Young's "baby variant" cover is the perfect way for fans to celebrate the absurdity and explosiveness of these epic women.
X-Terminators #1 from Marvel Comics is out September 21st, 2022.