Spotify Downloads: Can You Listen To Songs Offline For Free?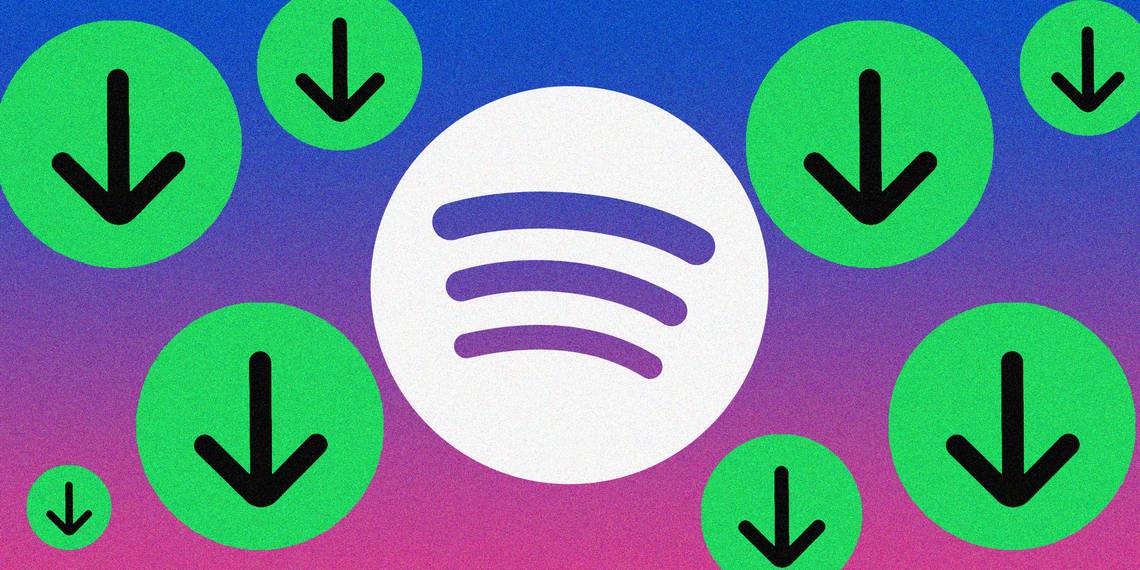 Spotify is an excellent platform for avid music and podcast listeners because it offers the ability to download files and listen offline, but can anyone do it for free? Like most apps that offer a tier of basic and premium features, the free version of Spotify comes with certain service restrictions, such as a limited amount of track skips or ads that sporadically pop up mid-audio track. Those who upgrade to Spotify Premium have the benefit of removing such restraints to their listening experience.
The question remains, though: Is being able to download Spotify content and listen offline a basic feature available to all users? The answer is both a yes and a no, depending on what users tend to listen to on Spotify. People who've decided to stick to a free version of the service can only download podcast episodes and listen to them without internet connectivity, not music. Spotify Premium subscribers have the added ability to download songs, albums, and playlists as well. Do note, however, that according to Spotify, a Premium membership may be required to download certain podcasts and shows.
How To Download Songs, Albums, Playlists, and Podcasts on Spotify (& Delete Them After)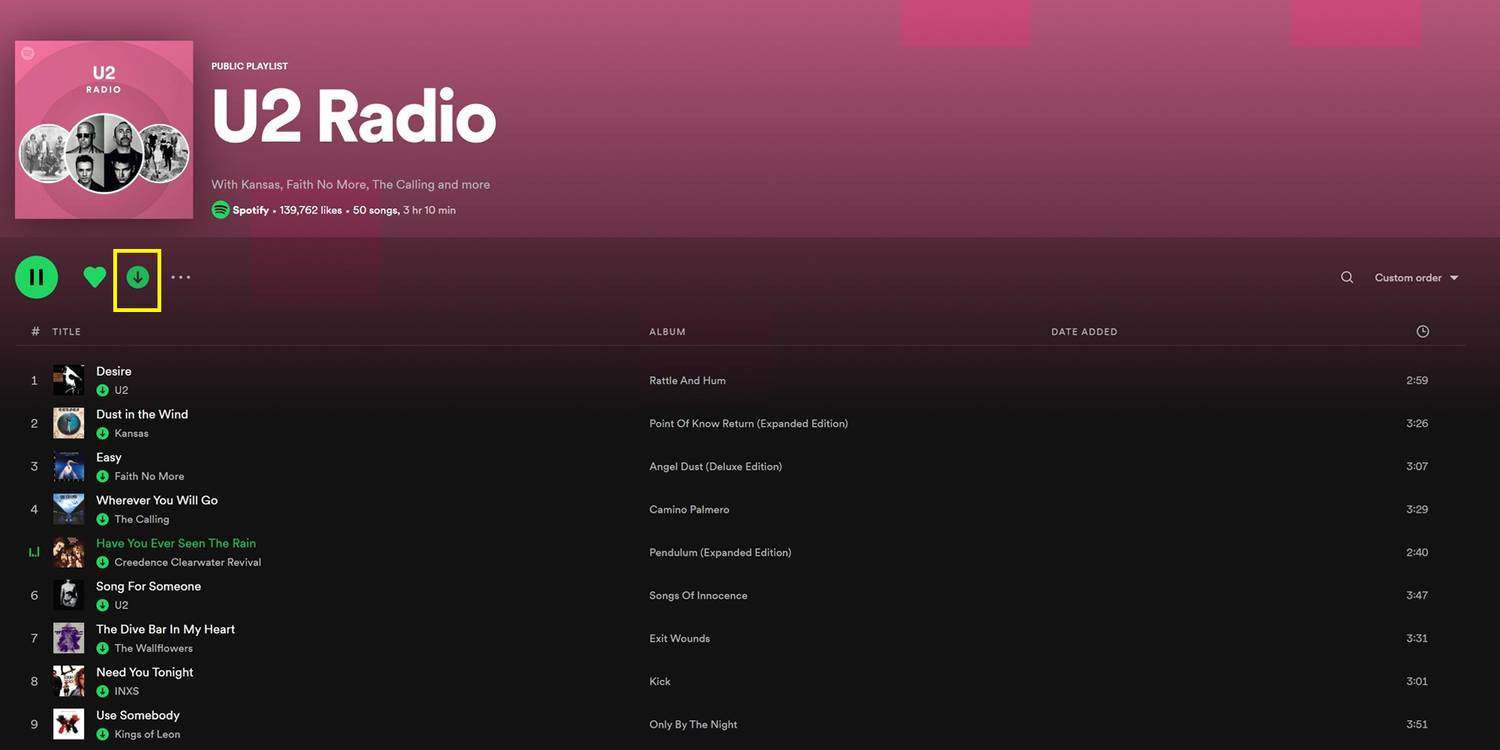 ​​​​​​​All Spotify users are limited to 10,000 downloaded tracks for each type on up to 5 different devices and are required to go online at least once every month to keep the files. The process for saving Spotify content for future offline listening is the same, whether a person is accessing the app for free or on a paid subscription.
Simply launch Spotify on either a desktop computer or a mobile device and head to the item to download — note that individual songs cannot be downloaded, but they can be placed in a playlist, which can be downloaded. Then, hit the downward arrow icon next to the file to download it to the library. When the arrow icon turns green, that means the item has been downloaded successfully and can be listened to without internet. Files that either have a non-green arrow or arrow circle icon next to it have not yet been downloaded.
By default, Spotify uses Wi-Fi to download files for offline listening. However, mobile users can decide to download audio tracks using cellular data by tapping the gear icon in the app's main screen, going to 'Audio Quality,' and switching the 'Download Using Cellular' toggle to the on position. Don't forget though that downloading Spotify files can consume a significant amount of mobile data.
When Spotify listeners play a downloaded item, it will continue playing even when the internet connection cuts out. However, to ensure that only downloaded files are played during a particular listening session, users can switch to Offline Mode. On a mobile device, launch the Spotify app, tap the gear icon, go to 'Playback,' then enable the 'Offline' switch. On Spotify Desktop, click the 'Spotify' menu (on a Mac) at the top of the screen then pick 'Offline Mode.' On Windows, hit the three-dot icon at the top of the screen, go to 'File,' then select 'Offline Mode.' Once the Spotify user does this, anything that hasn't been downloaded will be grayed out and will be unplayable, until Offline Mode is turned off.
For the purpose of file upkeep and device storage maintenance, it's good practice to remove Spotify downloads that have already been played all the way through. To do this, navigate to the downloaded album, playlist, or podcast episode through 'Your Library.' On the mobile app, you can also hit the 'Downloaded' filter to isolate all offline files. Next, hit the green downward arrow icon (green check icon for podcast episodes on Spotify Desktop) next to the item to delete, and hit 'Remove' if asked to confirm. Spotify mobile app users have an additional option to remove all downloads from their device by tapping the gear icon on the main screen, going to 'Storage,' and selecting 'Remove all downloads.'