House Of The Dragon Season 2 Script Status Confirmed By Matt Smith
Matt Smith reveals that he just received his scripts for House of the Dragon season 2. The Game of Thrones prequel series adapted from George R.R. Martin's novel Fire & Blood was a roaring success when HBO aired it in 2022. Even though it takes place hundreds of years before Game of Thrones and the birth of Daenerys Targaryen, the first House of the Dragon episode remains the most-watched premiere in HBO history, even more than the premiere of HBO's other current juggernaut series, The Last of Us.
While speaking at the Middle East Film and Comic Con in Abu Dhabi (as shown on Reddit), Smith shared that he just received his season 2 scripts and that they came in late.
It is unclear from Smith's comments whether receiving the scripts later than expected will have any impact on the House of the Dragon season 2 release or production. Read Smith's comments below:
"I got all the scripts on Friday, actually. They're late, they're really late. It's always the way, isn't it? They always come in so late."
What We Know About House Of The Dragon Season 2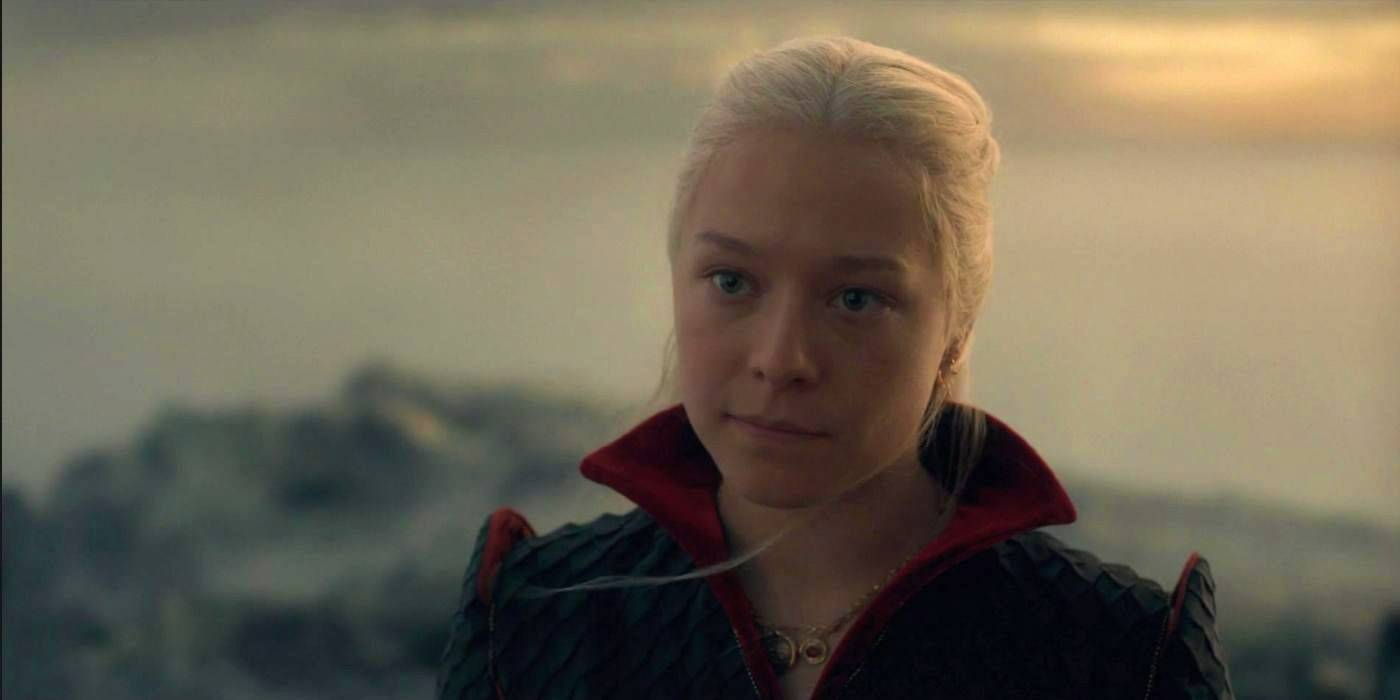 The House of the Dragon season 2 renewal was announced after the record-breaking viewership for the series premiere. Casey Bloys, the content CEO for HBO and HBO Max, had "a good guess" about a House of the Dragon season 2 release date in 2024. It is expected to be a later 2024 release based on further comments from Bloys that season 2 wouldn't be eligible for the 2024 Emmy Awards, whose eligibility for nominations ends on May 31 of that year.
After House of the Dragon season 1 set the Targaryen civil war known as the Dance of Dragons into motion, season 2 will continue that story as the "greens" support Rhaenyra Targaryen's claim to the Iron Throne and the "blacks" support Aegon II Targaryen's claim. In addition to Smith reprising his House of the Dragon role as Daemon Targaryen, many other actors from season 1 will reprise their roles, including Emma D'Arcy as Rhaenyra, Olivia Cooke as Alicent Hightower, Rhys Ifans as Otto Hightower, and Tom Glynn-Carney as Aegon II.
House of the Dragon season 2 is expected to deal with the fallout of Rhaenyra's second-eldest son Lucerys dying at the hands of Alicent's son Aemon (Ewan Mitchell) and his dragon Vhagar. Those familiar with the source material know that many more tragic events are on their way and that the scope of the story will widen beyond King's Landing and Dragonstone in season 2, especially with Rhaenyra's eldest son Jacaerys going to Winterfell and the Vale to seek support from House Stark and House Arryn. More House of the Dragon season 2 updates are sure to be announced as 2024 draws closer.
Source: Middle East Film and Comic Con/Reddit