Every Movie Coming To Theaters In March 2023
March 2023 will see the arrival of some of 2023's biggest and most anticipated releases, such as the latest installment in the Rocky film series, a new version of a Stephen King story, the rise of a new Ghostface killer, the return of Billy Batson, John Wick's latest mission, and an action movie based on a famous game. February also saw the release of some highly-anticipated releases, such as M. Night Shyamalan's Knock at the Cabin, the comedy-drama Magic Mike's Last Dance, the slasher movie Winnie-the-Pooh: Blood and Honey, Marvel's Ant-Man and the Wasp: Quantumania, and the dark comedy thriller Cocaine Bear.
Unfortunately, none of February's releases are available to stream yet, but the wait won't be a problem as March is packed with exciting releases from a variety of genres. March will welcome the third installment in the Creed movie series, a new version of Stephen King's Children of the Corn, the sixth installment in the Scream franchise, a new adventure from the DCEU starring Billy Batson and company, a new chapter in John Wick's movie saga, and the long-awaited movie adaptation of Dungeons & Dragons, among others. Here's every movie coming to theaters in March 2023.
Operation Fortune: Ruse de Guerre – March 3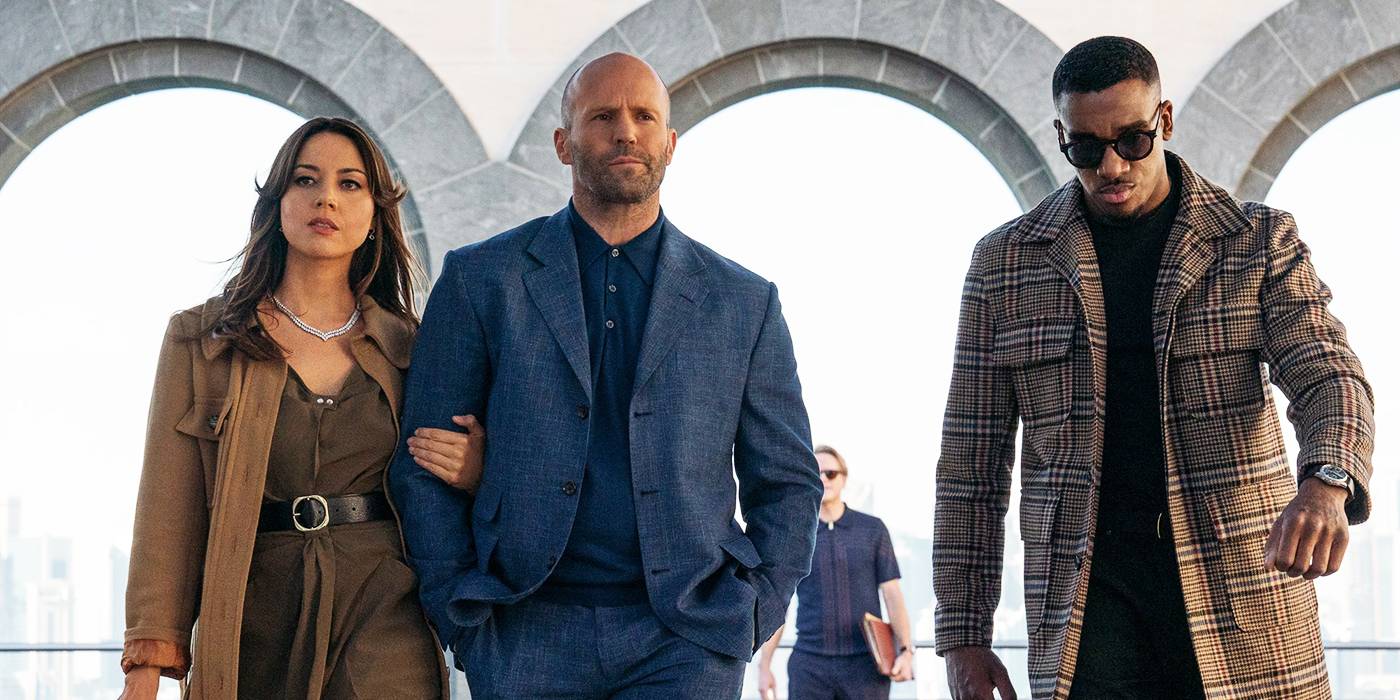 Operation Fortune: Ruse de Guerre is a spy action comedy directed by Guy Ritchie. It follows Orson Fortune (Jason Statham), an elite spy who must track down and stop the sale of deadly weapons technology possessed by billionaire arms broker Greg Simmonds (Hugh Grant). Fortune reluctantly teams up with some of the world's best operatives and they recruit Hollywood star Danny Francesco (Josh Hartnett) to help them on their mission to save the world. Also starring in Operation Fortune are Aubrey Plaza, Cary Elwes, Eddie Marsan, and Bugzy Malone. Operation Fortune: Ruse de Guerre was released internationally on January 4, 2023, and after its release in the US on March 3, it will be released digitally on Amazon Prime Video in the UK on April 7.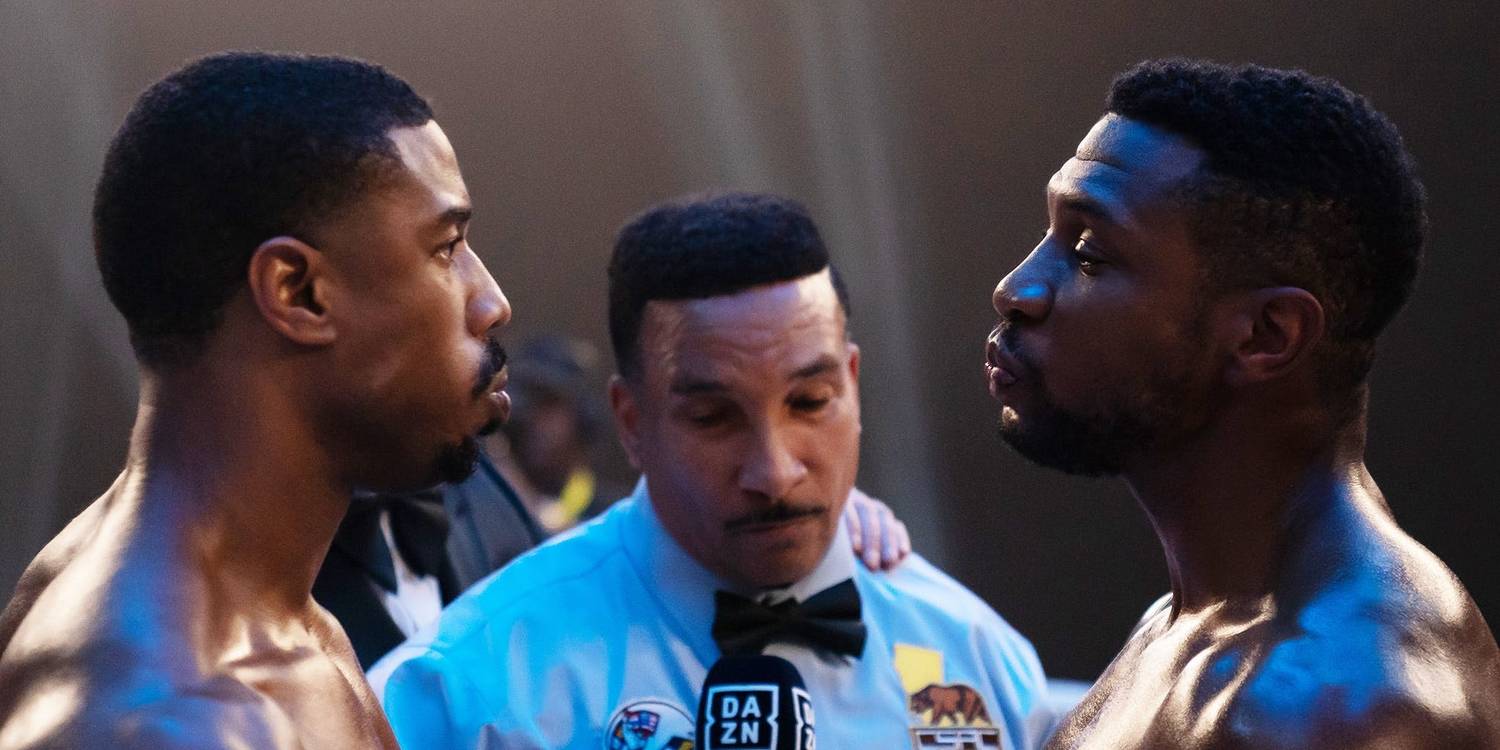 Creed III is a sports drama directed by Michael B. Jordan in his feature directorial debut, and it's the ninth installment in the Rocky film series. After the events of Creed II, Adonis "Donnie" Creed (Michael B. Jordan) is thriving in his boxing career and in his personal life, but when Damian "Dame" Anderson (Jonathan Majors), a childhood friend of his and former boxing prodigy returns after serving a long sentence in prison, Adonis faces his friend on the ring, putting his future on the line while Damian has nothing to lose. Also starring in Creed III are Tessa Thompson, Wood Harris, Florian Munteanu, and Phylicia Rashad.
Children of the Corn – March 3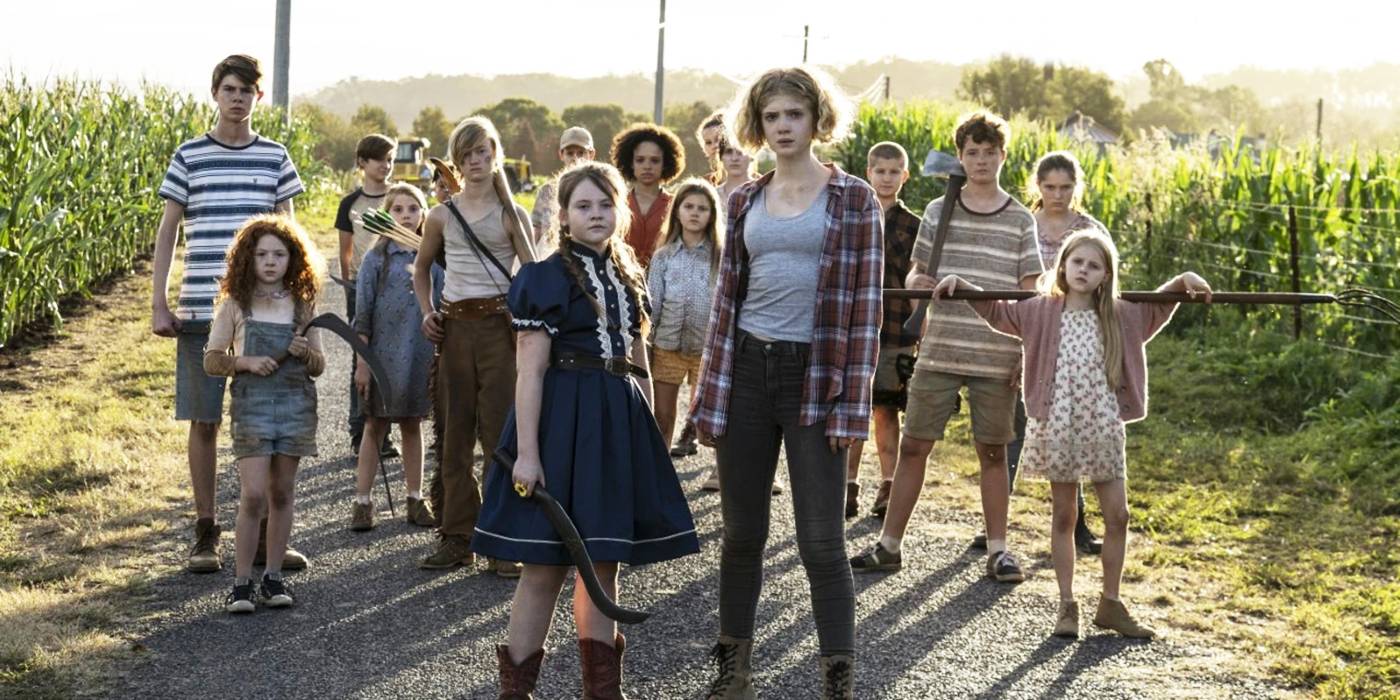 Children of the Corn is a slasher movie directed by Kurt Wimmer and based on Stephen King's short story of the same name, serving as a reimagining of the film series that began in 1984. Children of the Corn follows Eden Edwards (Kate Moyer), a psychopathic 12-year-old in a small town in Nebraska who recruits all the children to go on a bloody rampage, killing corrupt adults and anyone who stands in their way, and the town's only hope is a high schooler who doesn't go along with Eden's plans. Children of the Corn will be released in an 18-day theatrical window beginning on March 3.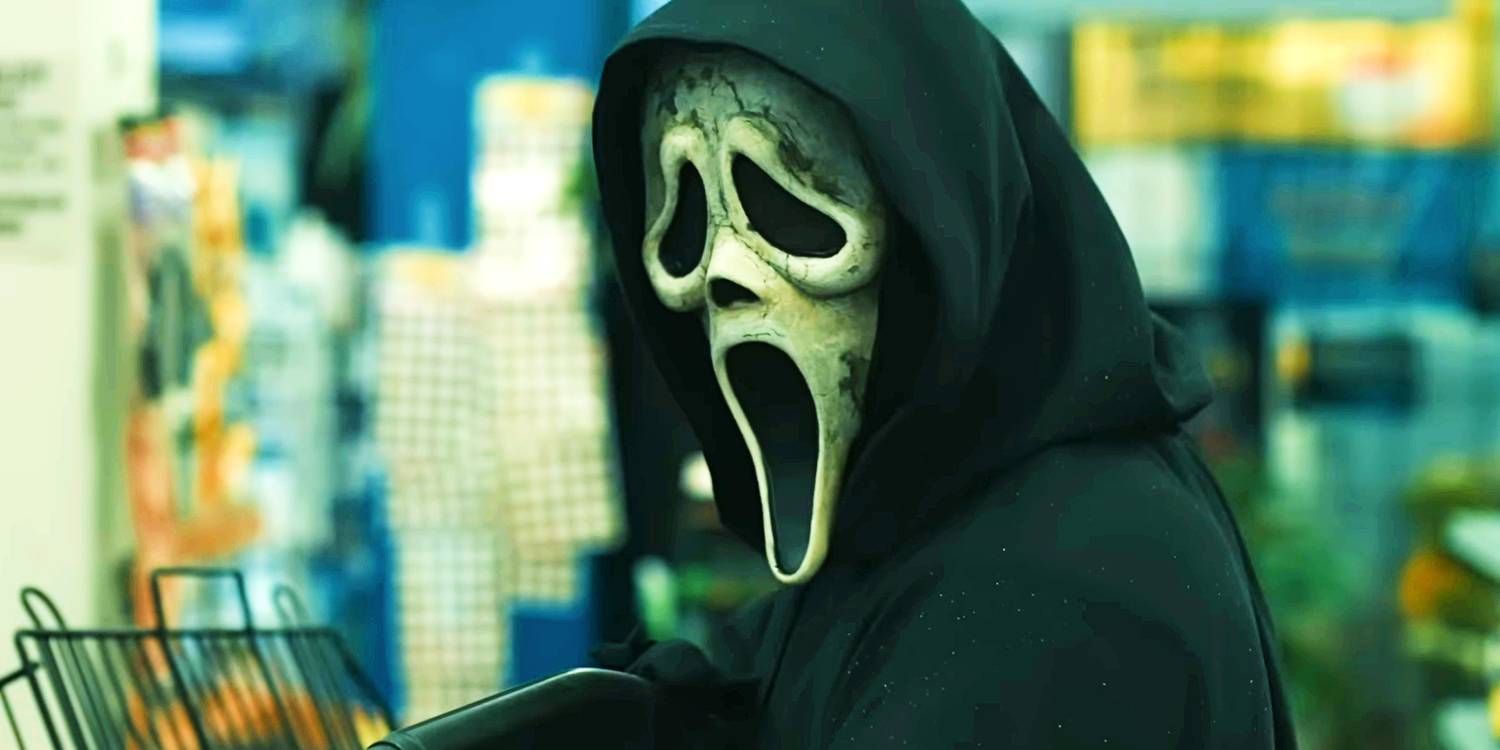 Ghostface is back in Scream VI, and they are taking the murders outside Woodsboro one more time. Directed by Matt Bettinelli-Olpin and Tyler Gillett, Scream VI follows the survivors of the latest Woodsboro massacre – Sam (Melissa Barrera), Tara (Jenna Ortega), Chad (Mason Gooding), and Mindy (Jasmin Savoy Bronw) – as they move to New York City to start a new chapter of their lives. However, they will be haunted by a new Ghostface killer, and the group will count on the help of two Scream legacy characters: Gale Weathers (Courteney Cox) and Kirby Reed (Hayden Panettiere). Also starring in Scream 6 are Jack Champion, Dermot Mulroney, Tony Revolori, and Samantha Weaving.
Unwelcome – March 8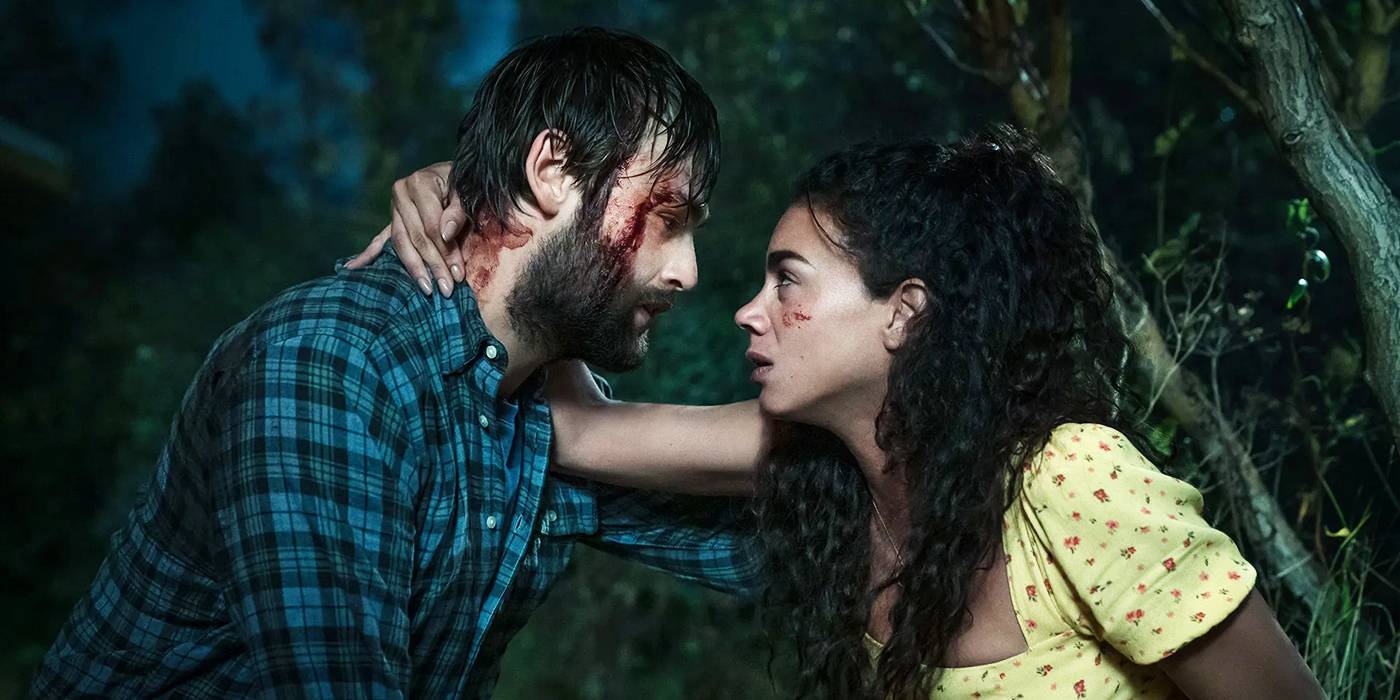 Unwelcome is a folk horror movie directed by John Wright. Married couple Maya (Hannah John-Kamen) and Jamie (Douglas Booth) escape from the urban nightmare that London can be at times to the tranquility of rural Ireland. Once there, they discover that murderous goblins lurk in the ancient wood at the foot of their new garden, and Maya, who is pregnant, is soon targeted by these creatures. Also starring in Unwelcome are Jamie-Lee O'Donnell, Colm Meaney, Chris Walley, and Paul Warren.
Shazam! Fury of the Gods – March 17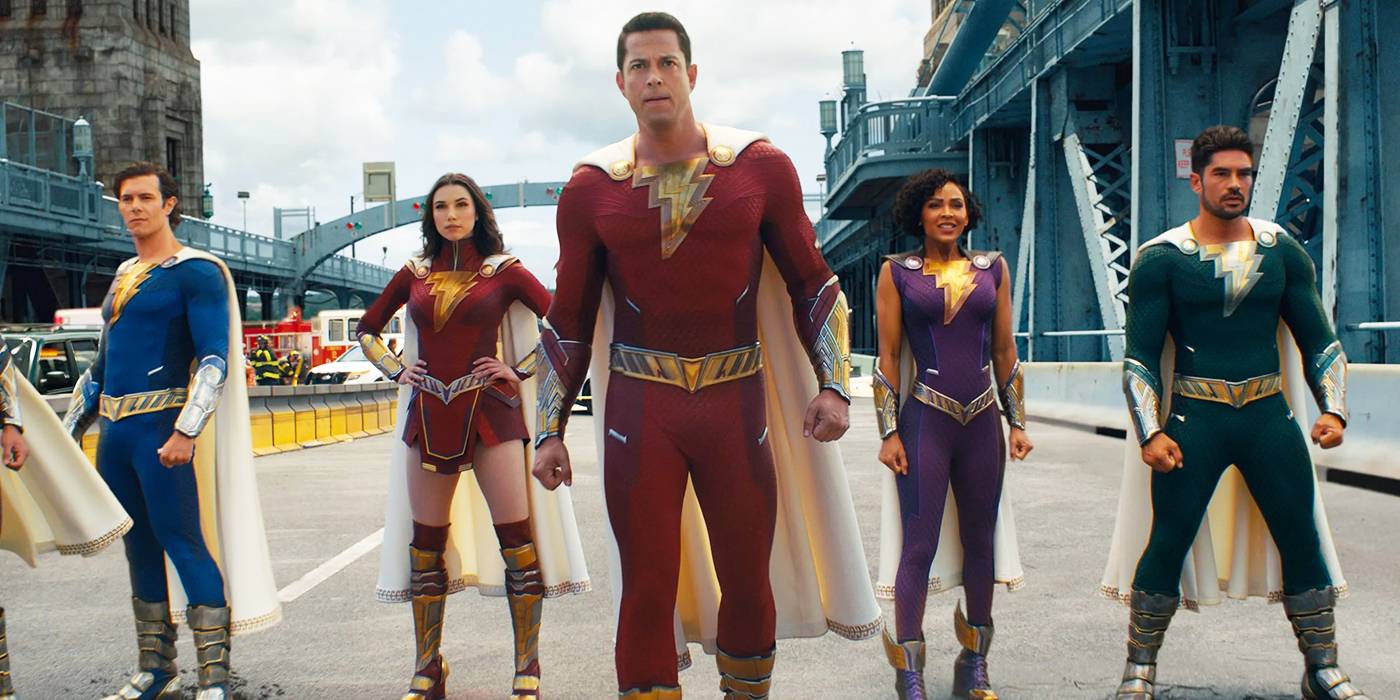 Billy Batson/Shazam is back in Shazam! Fury of the Gods, directed by David F. Sandberg. In this new adventure, Billy Batson (Zachary Levi and Asher Angel) and his foster siblings Freddy (Jack Dylan Grazer and Adam Brody), Eugene (Ross Butler and Ian Chen), and Darla (Meagan Good and Faithe Herman) are forced to get back into action to fight the Daughters of Atlas and stop them from using a weapon that could destroy the world. Joining the fun in Shazam! Fury of the Gods are Rachel Zegler as Anthea, Lucy Liu as Kalypso, and Helen Mirren as Hespera.
Moving On – March 17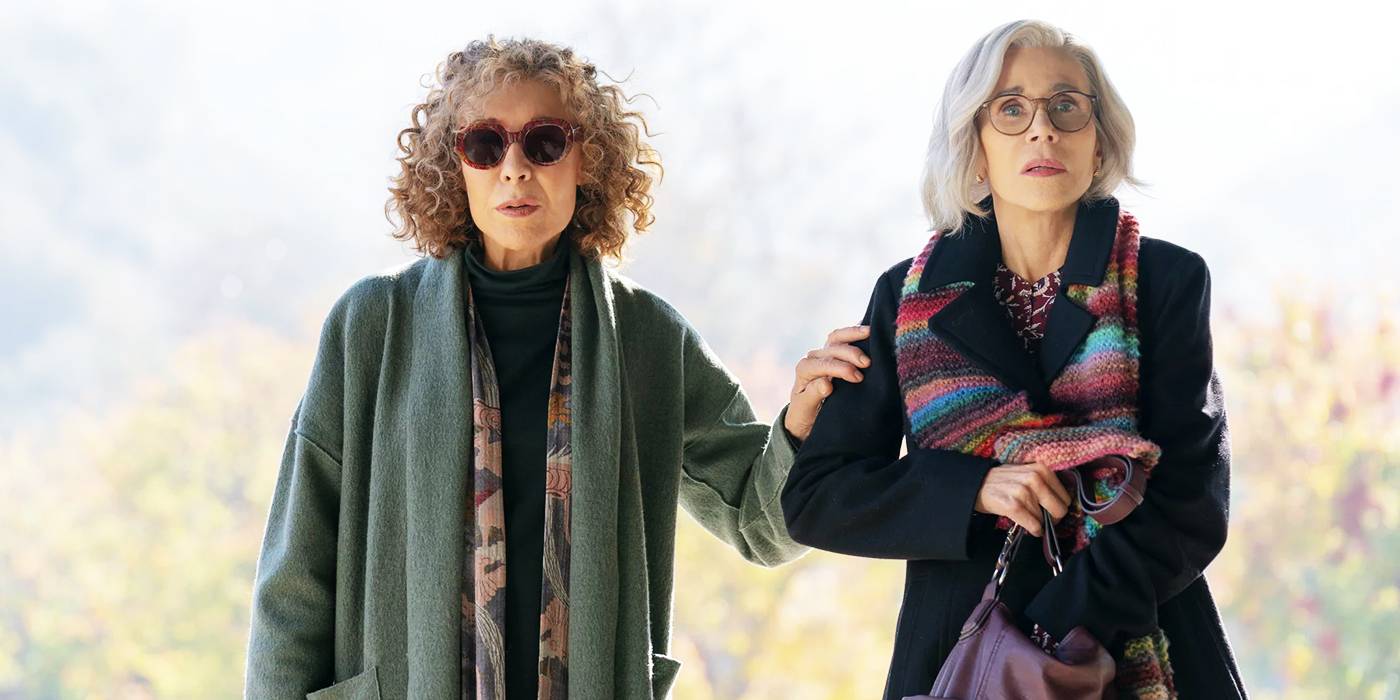 Moving On is a comedy movie directed by Paul Weitz. Moving On follows Claire (Jane Fonda) and Evelyn (Lily Tomlin), two long-time friends who reconnect at a funeral, where they decide to take revenge on the widower (Malcolm McDowell), who wronged them many years ago. Also starring in Moving On are Richard Roundtree and Catherine Dent. Moving On premiered at the 2022 Toronto International Film Festival and it's now ready to be released in cinemas.
John Wick: Chapter 4 – March 24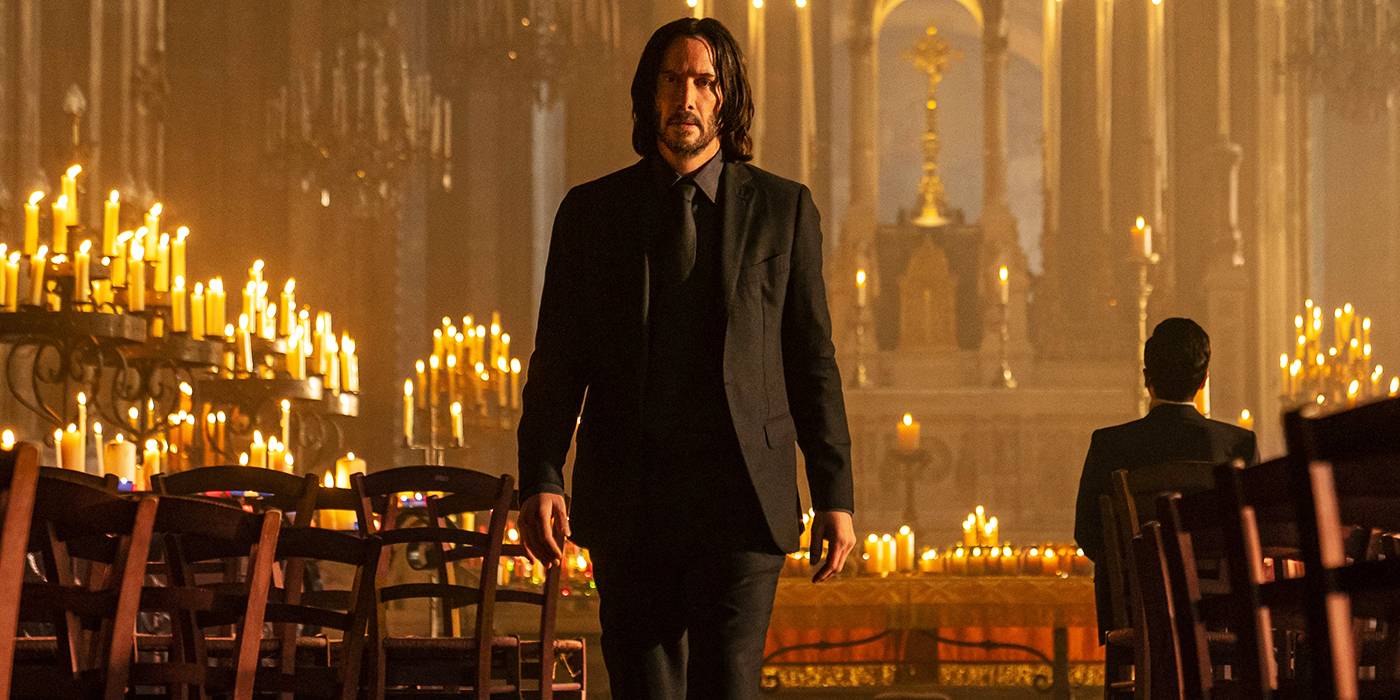 The fourth installment in the John Wick movie saga will arrive on March 24. Directed by Chad Stahelski, John Wick: Chapter 4 will see professional hitman John Wick (Keanu Reeves) uncovering a path to defeating the High Table, but before he can be free, he must face a new enemy with powerful alliances around the world and old friends that have turned into foes. Also starring in John Wick: Chapter 4 are Donnie Yen, Bill Skarsgård, Laurence Fishburne, Scott Adkins, Clancy Brown, and Hiroyuki Sanada.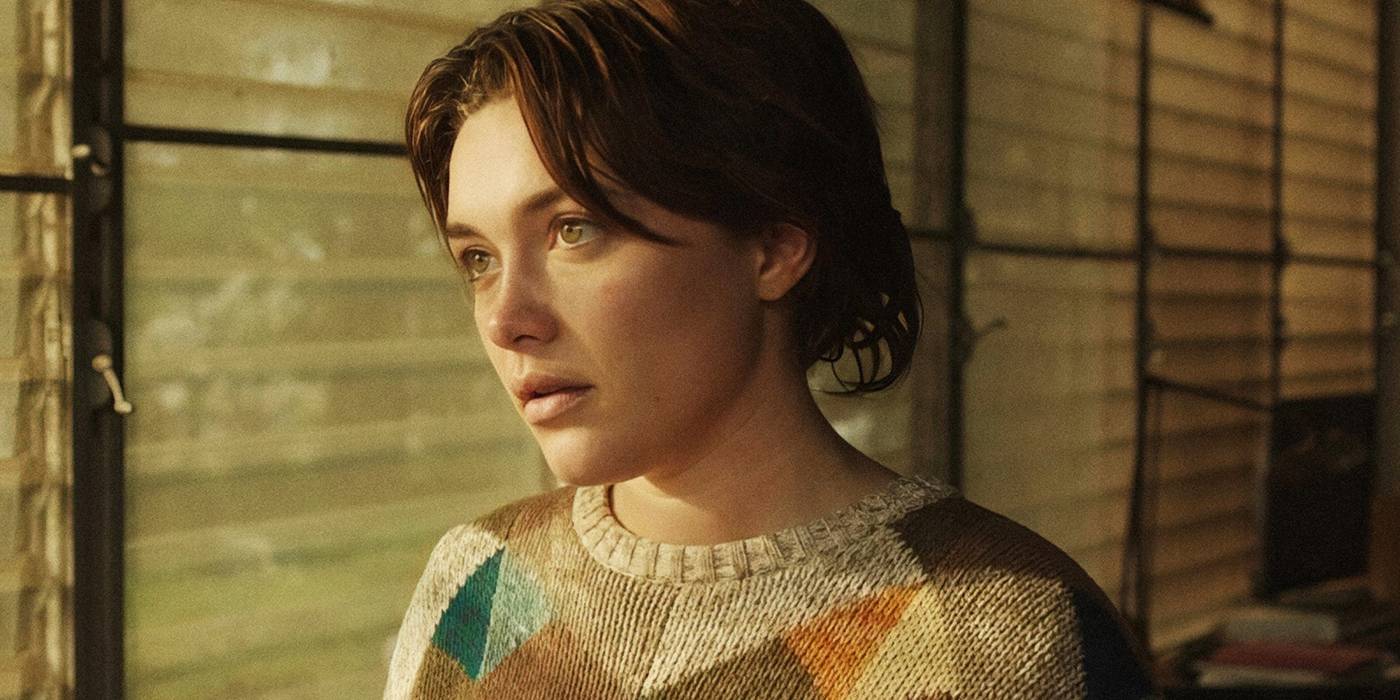 A Good Person is a drama movie written, directed, and produced by Zach Braff. It's the story of Allison (Florence Pugh), a young woman with a fiancé, a wonderful career, and a supportive circle of family and friends. After being involved in a fatal accident, Allison comes out of it with opioid addiction and unresolved grief, and in the following years, she forms an unlikely friendship with her would-be-father-in-law, who gives her a chance to put her life back together and move forward. Also starring in A Good Person are Morgan Freeman, Molly Shannon, and Zoe Lister-Jones.
Dungeons & Dragons: Honor Among Thieves – March 31
The famous tabletop role-playing game Dungeons & Dragons has made the jump to the big screen in Dungeons & Dragons: Honor Among Thieves, directed by Jonathan Goldstein and John Francis Daley. It follows Edgin the Bard (Chris Pine), a charming thief who along with a band of unlikely adventurers goes on an epic quest to retrieve a lost relic, but it all takes a turn when they clash with the wrong people. Also starring in Dungeons & Dragons: Honor Among Thieves are Michelle Rodriguez, Regé-Jean Paget, Justice Smith, Sophia Lillis, Hugh Grant, Daisy Head, Chloe Coleman, and Jason Wong.