The Boys Mocks Warner Bros. for Canceling Batgirl, Removing HBO Max Content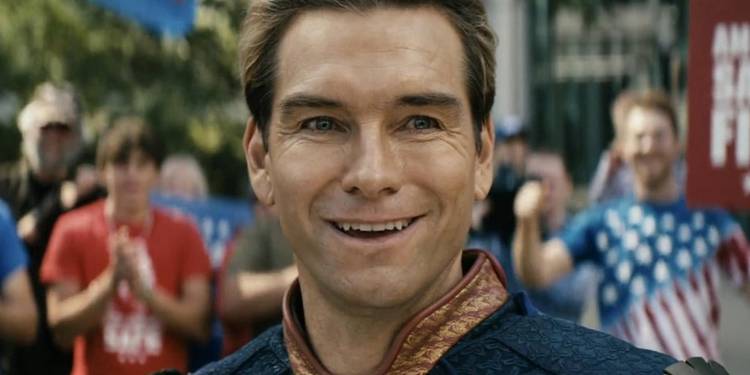 Prime Video's superhero satire The Boys is no stranger to mocking the antics of corporations, and its most recent target is Warner Bros. following the studio's Batgirl cancellation.
After merging with Discovery, Warner Bros. made headlines with a series of cancellations, downsizing and pulling content from HBO Max entirely as it prepares to merge with Discovery+. Batgirl and Scoob! Holiday Haunt were shelved despite being far enough in production to be conducting test screenings. HBO Max is firing 70% of scripted production staff, and six original movies were removed from the platform entirely, including Seth Rogen's An American Pickle. Rogen is an executive producer on The Boys and made a cameo last season, so the show's social media used its trademark sarcasm to defend him.
Those bellends also pulled all their Starlight, Soldier Boy, and Seth Rogen content. Unsubscribe. https://t.co/gAHAvouEg4

— THE BOYS (@TheBoysTV) August 5, 2022
Right on Brand for The Boys
The Boys has two Twitter accounts that regularly collaborate for both promotions and punchlines. @VoughtIntl is an in-universe account representing Vought International, the mega-conglomerate antagonist of the series. It posts content highlighting the various superheroes Vought owns as well as spoofing Disney and other media companies. @TheBoysTV is a more traditional promotional account for the series, although it's known for being vulgar and crass much like the show it promotes.
The Vought tweet mocks the HBO Max and Discovery+ merger, advertising a new monthly subscription fee at an outrageous additional $29.99 per month. It also takes jabs at the regressive demographics used in the company's recent Q2 analysis that suggested superhero content is for men and reality TV is for women. The response from The Boys' official Twitter is delivered in classic Billy Butcher slang while referencing the events of the show's third season: The finale of The Boys season 3 culminates in Vought denouncing both Starlight and Soldier Boy following their attacks on Homelander, so the mega-corporation pulling their content makes canonical sense. Rogen is a notable outlier listed alongside the fictional superheroes.
While Warner Bros. is axing its own superhero content and attempting to rework The Flash and Black Adam to fit with its new plan, The Boys was officially renewed for a fourth season shortly after the premiere of its third as it continues to grow in viewership. The show's lasting popularity may be due in no small part to its inventive and immersive social media promotion tactics.
The Boys is streaming on Prime Video.